A Yemen court meted out the death penalty Wednesday to a Somali refugee for converting from Islam to Christianity, unless he recants within seven days. Mohammed Omer Haji, 27, was given a one-week ultimatum by Adens Tawahi Court to return to Islam, or face execution under Islamic law for committing apostasy. "His situation is very serious and very dangerous," the converts defense lawyer, Mohammed Abdul Karim Omarawi, told Compass.Under the court ultimatum issued by Judge Gamal Mohammed Omer, Omarawi said, his client was told to be prepared at his final hearing on July 12 to either declare three times before the judge that he was returning to Islam, or face execution.According to Omarawi, the Yemeni legal system still allows for two final appeal motions, one before an appeals court and the other before the Supreme Court, before the verdict against Haji would be carried out.Married with an infant son, Haji came to Yemen from his native Somalia in 1994. He is formally registered as a refugee under Case No. 11911 with the United Nations High Commissioner for Refugees (UNHCR) in Aden.Omarawi said that his clients file indicated Haji had become a Christian about two years ago.According to a handwritten letter from Haji drafted after his first arrest this year, five Yemen security police detained him at his home on January 16. After 23 days in the Tawahi police station, he was transferred to security police custody, and then imprisoned in the Mansoora Jail until his release March 13.Haji said police officials gave him no reason for his arrest except his Christian faith. They slapped and hit him, he said, declaring, "We arrested you because you are a Christian. You are George, the Christian Somali."An article in the Islam party's ...
1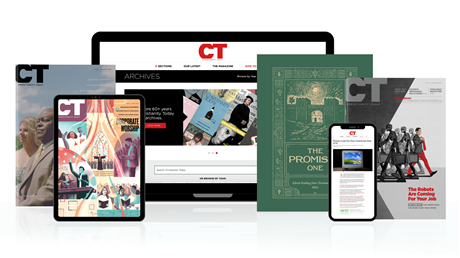 Find hope and historical insight. For a limited time, explore 60+ years of CT archives for free!
Daily devotions from Timothy Dalrymple during this pandemic.
Hundreds of theology and spiritual formation classics from Philip Yancey, Elisabeth Elliot, John Stott, and more.
Home delivery of new issues in print with access to all past issues online.
Join now and get print issues access to archive PDFs.
Yemen Court Sentences Somali Convert to Death
Yemen Court Sentences Somali Convert to Death