Christians who like the genre of fantasy fiction have become increasingly sensitive to friendly themes in the novels of Stephen King. In his 1989 preface to The Stand, King summarized his epic apocalypse as a "long tale of dark Christianity." His novel Desperation (1996) turned on the meaning of 1 John 4:8 for a boy who had just been converted through a Methodist minister."It seemed to me that most people who are writing novels of supernatural suspense are very interested in evil, and the evil side resonates for them," King said about Desperation in an Internet interview. "And I wanted to see if I could create a strong force of good and desperation, as well. So it's a very Christian novel in that way, too. It's going to make some people uncomfortable, I think."Last year came The Girl Who Loved Tom Gordon, with its heroine guided by God through a hellacious misadventure in the North Woods. God's intermediary becomes a Red Sox pitcher who himself credits the Lord with all his "saves." Last winter's Storm of the Century was a teleplay about collective guilt interpreted through the story of Legion in Mark 5 and Luke 8. While King's admirers wondered how a serious accident last summer would affect his work, the movie version of The Green Mile arrived in time for Christmas.The movie, which stars Tom Hanks, David Morse, and Michael Clarke Duncan, was directed by Frank Darabont, who also directed The Shawshank Redemption. Darabont wrote the script for The Green Mile, but has stayed close to the original, apparently adding only one scene. The rest of the movie, including the last line—which many reviewers attributed to Darabont—is straight Stephen King. Darabont did leave out a key scene from the book, a dream sequence in which the hero's sacrifice is linked directly to Jesus on the cross. King has written an imaginative and dense parable of the triumph of sacrificial love over wickedness and false accusation. Christians should be thankful for such a film being released just before Christmas in 1999. Have I made the case that Stephen King, American master of the macabre, has an authentic Christian sensibility? Or will some Christians believe I seek to repatriate a writer whose material is tinged with morbidity, malignancy, and an instinct for evil? Here is my case, nailed down, hard and fast, from Part 4 of The Green Mile ("The Bad Death of Edward Delacroix"):
Only God could forgive sins, could and did, washing them away in the agonal blood of His crucified Son, but that did not change the responsibility of His children to atone for those sins (and even their simple errors of judgment) whenever possible. Atonement was powerful; it was the lock on the door you closed against the past.
What an apt phrase that is, atonement as the "lock on the door you closed against the past." I can't remember a more explicit summary of what atonement means in any work of popular culture recently, save a passage in Robert Duvall's sermon at the end of The Apostle (1998). There Duvall takes a Vietnamese baby into his arms and describes the horror of nails going through the child's palms. Finally, at the very end of The Green Mile (Part 6, "Coffey on the Mile") come the hero's ruminations on the providence of God:
I think back to the sermons of my childhood, booming affirmations in the church of Praise Jesus, The Lord Is Mighty, and I recall how the preachers used to say that God's eye is on the sparrow, that He sees and marks even the least of His creations. Yet this same God sacrificed John Coffey, who tried only to do good in his blind way, as savagely as any Old Testament prophet ever sacrificed a defenseless lamb, as Abraham would have sacrificed his own son if actually called upon to do so. … If it happens, God lets it happen, and when we say "I don't understand," God replies, "I don't care."
This is quite fantastic, an unflinching parallel with the ruminations of Luther in The Bondage of the Will. So there they are: substitutionary atonement, the cross of Golgotha, and the unanswerable sovereignty of God. Add to that the one-to-one transfer of guilt and death from John Coffey to the villainous guard Percy and the vilest prisoner on "the Mile," and I rest my case.Paul F. M. Zahlis dean of the Cathedral Church of the Advent in Birmingham, Alabama. For another perspective, see Stephen Lansingh's online article, "The Gospel According to Stephen King" (www.ChristianityToday.com/
ct/current/9C16/9C16a.html).Related ElsewhereThis is ChristianityToday.com's second article about King. The first, "The Gospel According to Stephen King | The world's most famous 'horror writer' is also one of its most spiritually attuned novelists" appeared December 16. See that article for links to other sites where King discusses his religion, King's official site, and a Books & Culture article about King.
Have something to add about this? See something we missed? Share your feedback here.
Our digital archives are a work in progress. Let us know if corrections need to be made.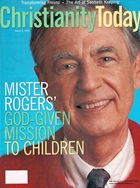 This article is from the March 6 2000 issue.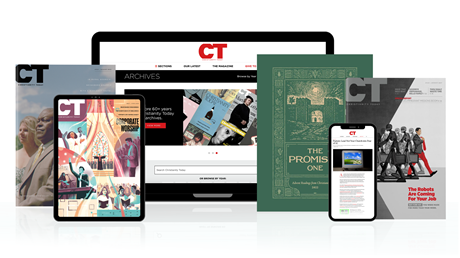 Annual & Monthly subscriptions available.
Print & Digital Issues of CT magazine
Complete access to every article on ChristianityToday.com
Unlimited access to 65+ years of CT's online archives
Member-only special issues
Subscribe
Popular Culture:Stephen King's Redemption
Popular Culture:Stephen King's Redemption