The Ambiguous Embrace
Government and Faith-Based Schools and Social Agencies
Charles L. Glenn
Princeton, 314 pages, $35
Seven questions govern the content of this book, and the largest is this: "Should government make greater use of faith-based organizations to provide social services and education?" Glenn, professor of administration, training, and policy studies at Boston University, answers yes as he argues for a new relationship between government and faith-based organizations, one that will (a) prevent the government from "establishing religion," and (b) protect the integrity and autonomy of faith-based organizations.
Compassionate Conservatism
What it Is, What it Does, and How it Can Transform America
Marvin Olasky
The Free Press, 226 pages, $24
Olasky's implicit endorsement of George W. Bush mars an otherwise interesting book. Olasky, professor of journalism at the University of Texas, Austin, and editor of World, has been an adviser to Bush since 1993; he allows Bush to introduce the book and conclude it in an appendix. Between, however, are intriguing stories (some successful, some not) of privately based social ministries in Texas, Indianapolis, the East Coast, and Minnesota, which illustrate Olasky's distrust of government and enthusiasm for private, faith-based initiatives. In short, this is a narrative-based apologetic for "compassionate conservatism."
Politics, Religion, and the Common Good
Advancing a Distinctly American Conversation about Religion's Role in Our Shared Life
Martin E. Marty with Jonathan Moore
Jossey-Bass, 174 pages, $22.50
Though Martin Marty, senior editor of The Christian Century and professor emeritus at the University of Chicago Divinity School, admits that "public religion can be dangerous," he also argues that it "can and does contribute to the common good." Marty, wary of extremists, advances these two theses with four others (like "Traditional institutions& amp;mdash;congregations, denominations, and ecumenical agencies& amp;mdash;provide an effective public voice for religious people"), and argues in thesis six that "it is important for the common good for religious people to join the political conversation& amp;mdash;and get involved."
Revolution and Renewal
How Churches Are Saving Our Cities
Tony Campolo, with stories by Bruce Main
Westminster/John Knox, 286 pages, $16.95
Campolo (sociology professor at Eastern College) and Main (director of Urban Ministries in Camden, New Jersey) combine to tell stories and suggest principles of successful urban ministries. Like Olasky, they are partial to faith-based initiatives. Unlike Olasky, they are not confident that churches can meet all urban needs and are less wary of government help. The book outlines strategies in a number of areas (job creation, urban education). It concludes with chapters on what the suburban church can do to help and a "brief theology of the city."
Prayer in the Precincts
The Christian Right in the 1998 Elections
John C. Green, Mark J. Rozell, and Clyde Wilcox, editors
Georgetown, 297 pages, $23.95, paper
A series of essays examining, state by state, the role of the Christian Right in the 1998 election. This detailed analysis will probably taste like Styrofoam to most readers, but for political junkies fascinated with the Christian Right, it will seem like manna.
New from the Staff
The Stamp of Glory: A Novel of the Abolitionist Movement
Tim Stafford
Nelson, 380 pages, $14.99
CT senior writer Tim Stafford put in years of meticulous research to construct this story that weaves together the fictitious Nichols family and antebellum events (like the Nat Turner Rebellion) and figures (like Harriet Beecher Stowe). This is an appealing way to understand afresh evangelicals' role in the most tumultuous social revolution in our nation's history.
Related Elsewhere
A 1996 Books & Culturearticle by John C. Green, author of Prayers in the Precincts, reviews a number of books relating to the political involvement of conservative Christians.
Charles Glenn, author of The Ambiguous Embrace, was quoted in a 1998 Christianity Todayarticle about school vouchers in Wisconsin. Last year, Christianity Todayreported on how Christians are transforming public education.
Bruce Main, co-author with Tony Campolo of Revolution and Renewal, was selected as a top young evangelical leader by Christianity Todayin 1996. Tony Campolo participated in a roundtable discussion of Christianity and the limits of politicsin a 1996 issue of Christianity Today.
The Martin Marty Centerat the University of Chicago Divinity School issues a regular e-mail newsletter devoted to religion in American politics and culture. For more information e-mail Jonathan Moore.
Issue 53 of Christian Historyoffers a historical perspective on Christians in politics with its coverage of William Gladstone and the abolition of the slave trade. That same issue shows how British Christians in the eighteenth and nineteenth centuries worked to reform education, dismantle discrimination, reform prisons, and end child labor.
Books & Culturereviewed Augustine and the Limits of Politicsin 1997, noting that political theory was an important part of Augustine's thinking. [print only]
In a 1998 Christianity Todayinterview, former Senator Dan Coats offers his opinions about how Christians can increase their influence and effectivenessin the political arena. Earlier this year, Tim Stafford looked at the lessons Christian political activists can learn from the abolitionist movement.
Last year, Christianity Todaypublished an interview with likely GOP presidential nominee George W. Bushabout his support for faith-based social initiatives.
Amy Sherman has page on Faith-Based Organizations and Welfare Reformat the Hudson Institute Web site. Ron Sider of Evangelicals for Social Actionhas offered a number of ways in which Christians can become more involved in movements for social and political justice. Amy Sherman and Tim Stafford discuss Sider's views in articles from Christianity Today. Sider himself discusses why some evangelicals disapprove of a government role in working for social justice.
The first chapterof The Stamp of Glory, a reviewfrom the editors of Christian History, and an article by author Tim Stafford on learning from the abolitionists have all recently appeared on ChristianityToday.com.
Compassionate Conservatism, Politics, Religion, and the Common Good, Revolution and Renewal, and The Stamp of Glorycan be purchased at the Christianity Online Bookstore. Prayers in the Precinctsand The Ambiguous Embrace can be purchased at Amazon.com and other book retailers.
Earlier "In Summary" features include:
Popular Apologetics(April 3, 2000)
Biblical Studies(March 3, 2000)
Christian Living(Feb. 23, 2000)
Church History(Dec. 20, 1999)
Theology(Nov. 29, 1999)
Christianity & Culture(Sept. 6, 1999)
Biography(July 12, 1999)
Our digital archives are a work in progress. Let us know if corrections need to be made.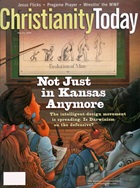 This article is from the May 22 2000 issue.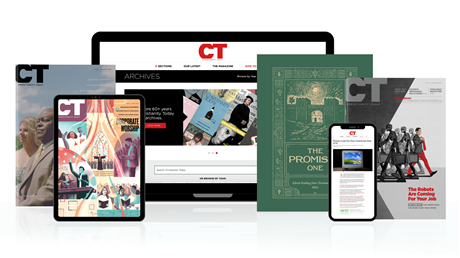 Find hope and historical insight. For a limited time, explore 60+ years of CT archives for free!
Daily devotions from Timothy Dalrymple during this pandemic.
Hundreds of theology and spiritual formation classics from Philip Yancey, Elisabeth Elliot, John Stott, and more.
Home delivery of new issues in print with access to all past issues online.
Join now and get print issues access to archive PDFs.
In Summary:Christianity and Politics
In Summary:Christianity and Politics