Documents alleging the detention of a Mongolian citizen of ethnic Kazakh descent on religious grounds have been termed "a complete hoax" by translation experts who examined them in the Mongolian capital of Ulaanbaatar today.
The handwritten documents claimed that Marat Kojash had been arrested and sentenced to 13 years in a prison camp last November for spreading Christian propaganda in the remote Bayan-Olgey province of western Mongolia.The packet of official-looking documents was mailed to a group of Christians in Kazakhstan who had been corresponding with Kojash for a year, after he wrote in to a Christian radio broadcast.
Although the certificates were stamped with red seals and signed by purported police officials, none were in fact legal documents."All of these are private documents," noted a translator who studied copies of the entire set of papers, "and there is no police seal or court seal on any of them." In contrast to official documents, he said, they were all handwritten, instead of typed; the seals were round, instead of square in shape; and none were on official letterhead stationery of a court or police department.
An alleged receipt marked in the corner as Kojash's "fine" was in fact a standard checkbook stub for a bank withdrawal, and the red-ink seals were from Branch 3029 of the privately run Agricultural Cooperative Union.
In addition, the texts of supposedly parallel Mongolian and Kazakh statements were not inclusive, he said. The Mongolian text merely stated Kojash had been sent into exile, while the Kazakh text specified he was to be exiled for 13 years for his "crime." A letter in the Kazakh language from Kojash's father claimed his son had been sent to prison.
"This is a deliberate attempt to deceive or defraud," a Western observer in the Mongolian capital commented.The Mongolian government had categorically denied the validity of the alleged case since Christians in Kazakhstan released their claims through an April 7 Compass report.
In a fax forwarded April 21 by the Mongolian Embassy in Washington, D.C., the Legal Department of the Ministry of External Relations of Mongolia declared that a government-ordered check on local police and court records showed no evidence of such a case."In Bayan-Olgey province of Mongolia," the official fax stated, "there has been no such a case registered for the last 10 years anyway, and there does not exist any case number 108 in this province. As for Govi-Altai province," it continued, "there is no Kazakh citizen of Mongolia who is serving sentence at a labor camp."
After a legal consultant in Ulaanbaatar had researched the case, Advocates International President Samuel Ericsson concluded on April 28, "From a legal standpoint, the event did not occur as reported."
Ericsson pointed out that the case allegedly occurred in November 1999. "It is very difficult for me to believe that the small but close-knit Christian community in Mongolia has not heard about this for six months," Ericsson said.
But according to an expatriate familiar with the Bayan-Olgey region, there are only three known Christian believers among the ethnic Kazakhs of the remote province. "So it is entirely feasible that someone like this Marat could have come to faith in Christ through listening to the radio and then writing letters, but never have met another Christian," the source commented.
The alleged case had been characterized by resident diplomats in Ulaanbaatar as "out of character" for Mongolia's current religious freedom record. Despite some local laws restricting religious freedom that are not in accord with international agreements Mongolia has signed, one observer noted, there has been no known case of any police action or court-ordered fines on a religious issue.
Kazakh Christians told Compass from Almaty last week they had wanted to believe that "all of this was just fabricated, to scare both him and his friends in Kazakhstan from continuing their correspondence." But their fears that in fact Kojash might be facing harsh treatment, they said, spurred them to get out word about his apparent plight.
"The [Mongolian] authorities claim that they do not know anything about Marat Kojash," a Kazakh Christian commented on May 2. "Yet, he did write us two letters. In fact, in the packet … returned (was) one of the letters we had written to Marat. So (someone) must know where he is!"
The Kazakh Chrisitans admitted keen concern that after Kojash wrote letters of inquiry, his confession of faith and then requested more materials, he had apparently been forced to write a letter renouncing any further contact with them.
After seeing copies of the documents today, one resident of the capital remarked, "It gives me the impression that there's a group of people in Bayan-Olgey who don't like Christian radio being broadcast into their country. I think they've trumped up a case, deliberately."
Meanwhile, the true identity and whereabouts of Marat Kojash remain unconfirmed.
Copyright © 2000 Compass Direct.
Related Elsewhere
See Compass Direct's earlier report on Marat Kojash, " Mongolia Gives Local Christian 13-Year Prison Sentence | Ethnic Kazakh indicted for 'wrong religious propaganda'" (April 10, 2000).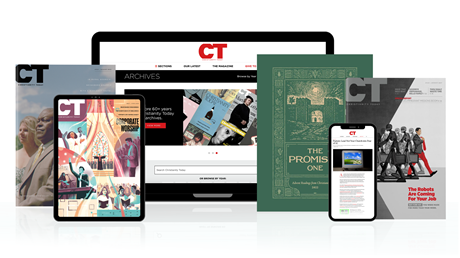 Annual & Monthly subscriptions available.
Print & Digital Issues of CT magazine
Complete access to every article on ChristianityToday.com
Unlimited access to 65+ years of CT's online archives
Member-only special issues
Subscribe
Mongolian Translators Discredit 'Religious Detention' Documents
Mongolian Translators Discredit 'Religious Detention' Documents