Armed men overpowered a night guard at the Peace and Hope Association's Lima, Peru, office and left with four computers, each containing sensitive data on cases defended by the evangelical legal aid and human rights organization.
The November 4 burglary was similar to another break-in of a human rights organization just three days prior, said Peace and Hope lawyer German Vargas. Because the thieves in both raids left undisturbed valuable items such as fax machines and printer, Peace and Hope lawyers believe that the burglars were looking for computer files on cases the organization has defended since the 1980s, Vargas said.
"They took away important information on human rights violations, along with pronouncements and analyses of the country's political crisis," said Alfonso Wieland, Peace and Hope's director, in a press release. "All of these actions are evident signs of a campaign of disablement and intimidation of the work which (Peace and Hope) carries out in defense of human rights."
At around 9 p.m. on Saturday, November 4, an unknown assailant hit guard Guillermo Valladares on the head with a pistol, Vargas told Compass. He said the assailant then bound, gagged and held the guard captive on the floor of the office's second-floor bathroom. Three or four men with silencers on their pistols entered Peace and Hope's offices, communicating with each other via mobile phone while another pointed a pistol at the guard's chest.
The men remained in the offices for more than three hours before they made off with the computers and a scanner. A small amount of cash left in a desk remained undisturbed, Vargas said.
Valladares told Peace and Hope lawyers that he overheard the men speculate over their mobile phones about the location of the computers' network server. Vargas said that Valladares also overheard the men instruct the one holding the gun to his chest to not kill him. Valladares freed himself an hour and a half after they left and phoned a friend, who called police.
"Strangely, the police did not think that what had happened was particularly important," Wieland said in the release. Police officers specializing in theft waited until Monday before they arrived at the office, he said. Vargas told Compass that Peace and Hope's office administrator had seen a man around the office who matched Valladares' description of one of the burglars.
The sensitive information in the computers concerns cases that Peace and Hope defends, Vargas said. It also includes information from the organization's work on solving forced disappearances. More than 5,000 Peruvians vanished in the early 1990s, and Peace and Hope wants to see the cases brought to justice.
In addition, Peace and Hope is part of the National Human Rights Coordinator (CNDH), an alliance of the nation's defenders that has called for an end to impunity for corrupt public officials and human rights abusers. CNDH also calls for setting up a truth commission to hear allegations of wrongdoing in the state's war on terrorism. This commission would seek to establish responsibility for human rights abuses, particularly those carried out by the military, Wieland's release said.
Vargas said that he believes that the theft of the data was a response to the office's overall work in defending evangelicals falsely accused of terrorism and investigating the missing persons cases, not any one particular case. "We aren't discarding the possibility that these people (who burglarized the office) could have been acting in the service of the state itself," he said.
While Vargas said that workers at Peace and Hope aren't fearful of further actions by the armed men and had not been aware of anyone following them, "We don't discard that possibility. We're having to take more precautions now."
But Vargas said that the data will be hard to reconstruct. "We lament the loss of the information," he said. Much of the data was not backed up. "Also what worries us is that this could happen to other human rights institutions."
On November 1, the offices of the Commission of Human Rights, or COMISEDH, were raided. Similar to the burglary of Peace and Hope, the thieves took only computers.
Copyright © 2000 Compass Direct
Related Elsewhere
Read about recent political developments in Peru from other media sources: The Business Recorder reports "Congress chief ousted; Fujimori flies to Brunei" and The Miami Herald details Fujimori's unstable presidency as it unravels.
Previous Christianity Today stories about Peru include:
Peru's Churches Welcome Fujimori's Decision to Call New Election | After riots and videotapes of bribes, Peru pushes its current president for the opportunity to vote again. (Sept. 28, 2000)
Imprisoned Peruvian Army Colonel Denied Parole | Evangelical convicted of drug trafficking continues fight for justice as hope fades. (Sept. 1, 2000)
Peru's Christians Oppose Presidential Vow to End Pardons | More than 300 unjustly accused of terrorist involvement will remain in jail, say critics. (Dec. 16, 1999)
Imprisoned Evangelicals Dispute Accusations of Terrorism | (Feb. 9, 1998)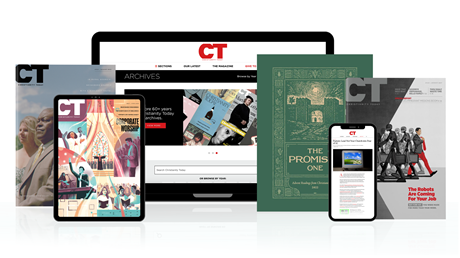 Subscribe to Christianity Today and get access to this article plus 65+ years of archives.
Home delivery of CT magazine
Complete access to articles on ChristianityToday.com
Over 120 years of magazine archives plus full access to all of CT's online archives
Subscribe Now
Christian Human Rights Agency Burglarized in Peru
Christian Human Rights Agency Burglarized in Peru