Craig Branch, director of the Apologetics Resource Center in Birmingham, Alabama, has been examining the teaching and practice of Scientology from a Christian perspective since 1989 and has studied new religious movements for more than 15 years. He has also worked with Watchman Fellowship, a ministry focusing on outreach to non-Christian religions. Branch says evangelical scholars criticize Scientology for these reasons:
Scientology's moral code is based on self-preservation.
"Scientology subscribes to the idea that the end justifies the means," says Branch. "And their end is to overcome the world with Scientology."
Branch believes this contributes to a warped view of ethics in which anything that advances the goals of Scientology is permissible.
Scientology attacks opponents and former members.
One Scientology policy, Fair Game, says a "suppressive" person who is an enemy of the church "may be deprived of property or injured by any means by any Scientologist without any discipline of the Scientologist. [A suppressive] may be tricked, sued or lied to or destroyed" (High Command Office Policy Letter, Oct. 18, 1967). Although Scientologists deny that they still openly follow some of Hubbard's more punitive policies, such as Fair Game, many court cases have found that Scientologists still operate under Hubbard's principles of aggression, Branch says.
According to The Daily Appellate Reporter, the California Supreme Court found Scientology guilty of intentional and negligent infliction of severe emotional harm in the case of Larry Wollersheim (1989). The court wrote that Scientology's "policy of Fair Game by its nature was intended to punish the person who dared to leave the Church."
Pre-Clears are intensely vulnerable to Scientology control.
"Scientologists use techniques that can produce altered states in susceptible people," Branch says. "Often people dealing with forms of hypnosis and suggestion find that the line between reality [and fiction] blurs. In the auditing process your whole life is laid open to auditors: your relationships, your bank account, your insurance information. Your life is an open book. The process is full of potential for exploitation."
Scientology is financially extremist.
Branch also warns that the price for being cleared of painful memories, called engrams, is extraordinarily steep. Besides charging Scientologists for each auditing and training component that they must take to become "Clear" of this life's memories, Scientology auditors determine how many past-life engrams Scientologists need to free themselves from.
Scientology teaches a nonbiblical theology.
"At first you are urged to put all your energy and money into reaching the freeing state of 'Clear,'" Branch says, "but once you become a 'Clear' you are told that instead of achieving a state of constant happiness, safety and comfort, you are now extremely vulnerable, and you need to protect yourself by advancing through Operating Thetan [high-level Scientology] instruction." Former Scientologists often complain of the church's controlling nature, especially about the tight rein it keeps on information, doling out small doses of theology on a need-to-know basis. "Christians especially must be cautious about this aspect of Scientology because most Scientologists will say Scientology is compatible with Christianity at first. But as you progress in Scientology, it becomes clear that you cannot remain both a Christian and a Scientologist," Branch says.
"Hubbard wrote that Christ was 'a shade above Clear,' which in Scientology terms means that he wasn't even an Operating Thetan," Branch adds. "He also wrote that the crucifixion was a legend that had been implanted in our psyches so that we were easily controlled by alien overlords."
Related Elsewhere
See today's other coverage of Scientology from Christianity Today:
Building Scientopolis | How Scientology remade Clearwater, Florida—and what local Christians learned in the process. By Jody Veenker
From Clear to Christ | A former Scientologist shines light on his past beliefs. By Jody Veenker
CT Classic: Scientology: Religion or Racket? | A look at the religious movement from the November 1969 pages of Christianity Today. By Joseph Martin Hopkins
Have something to add about this? See something we missed? Share your feedback here.
Our digital archives are a work in progress. Let us know if corrections need to be made.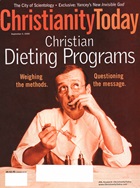 This article is from the September 4 2000 issue.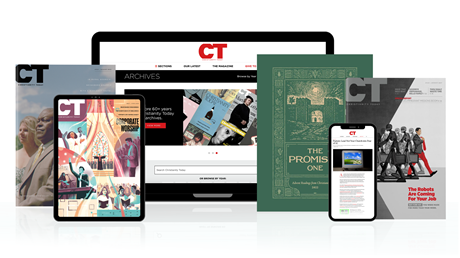 Subscribe to Christianity Today and get access to this article plus 65+ years of archives.
Home delivery of CT magazine
Complete access to articles on ChristianityToday.com
Over 120 years of magazine archives plus full access to all of CT's online archives
Subscribe Now
Why Christians Object to Scientology
Why Christians Object to Scientology