The Lutheran Church of Norway has made history by appointing to a parish a homosexual priest living openly with another man. The priest, Jens Torstein Olsen, will work in Majorstua, a suburb of Oslo. His appointment was narrowly approved by the Oslo Bishop's Council, with four members voting in favor, three against. The council is the ruling body for the diocese of Oslo, capital of Norway.Like other Scandinavian countries, Norway is often considered a liberal country on issues such as sexuality. But the decision has caused some conflict within the Church of Norway, the country's biggest denomination, and debate is still continuing. Seven of Norway's 11 Lutheran bishops were strongly opposed to the appointment. Some Lutheran clergy have even stated publicly that they might refuse to have a "pro-homosexuality" bishop as their supervisor. But the church does not believe that the issue will cause schism or even the departure of a significant number of church members."We are dealing with a very sensitive issue, but nobody is talking about a split within the church," Dag Stange, head of information for the Church of Norway's national council, told ENI. "Everybody is doing their outmost to minimize the negative effects of the debate."Stange said there had been no increase in the number of people leaving the church. About 4,000 people leave the church each year, and that number is half that of 15 years ago when the church experienced a bitter debate about abortion.Olsen, who is at present administrative leader in the parish of Markus, also in Oslo, will become pastor of Majorstua in the next month or two, when he and his partner are expected to move into the parish house. He has declined to be interviewed, and the Bishop of Oslo, ...
1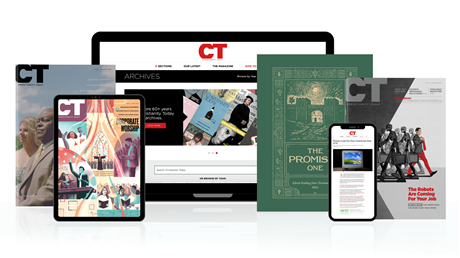 Find hope and historical insight. For a limited time, explore 60+ years of CT archives for free!
Daily devotions from Timothy Dalrymple during this pandemic.
Hundreds of theology and spiritual formation classics from Philip Yancey, Elisabeth Elliot, John Stott, and more.
Home delivery of new issues in print with access to all past issues online.
Join now and get print issues access to archive PDFs.
Lutheran Church of Norway Appoints Practicing Homosexual
Lutheran Church of Norway Appoints Practicing Homosexual