The captured Colombian guerrilla leader believed to have knowledge of missionaries kidnapped in 1993 says he knows nothing about the crime, Colombian authorities and United States FBI officials have told New Tribes Mission (NTM).
Colombian police arrested Jose Milciades Urrego Medina, known as "Commander Rigoberto," in Bogota on November 30 for aggravated homicide, extortionate kidnapping and aggravated terrorism.
NTM doesn't believe the guerrilla's story but expected the response, said mission spokesman Scott Ross. This week the ministry plans to send two men to Bogota, where the guerrilla leader is in jail. Mission officials have asked Colombian authorities and the FBI for a chance to question him. So far, the mission has not been allowed to do so.
"We're completely confident Rigoberto was involved with the kidnapping of our three," Ross said. "I think he knows everything there is to know about it. His refusal to cooperate isn't a total surprise to us."
Urrego Medina was second-in-command of the Revolutionary Armed Forces of Colombia's (FARC) 57th Front when it kidnapped Mark Rich, Dave Mankins and Rick Tenenoff more than eight years ago from the missionaries' base near Panama's border. The men have not been seen since.
Guerrillas demanded a multi-million-dollar ransom for the missionaries' release. Talks broke off with the 57th Front a year after the January 1993 kidnapping. FARC's highest leaders have said that those who kidnapped themen belonged to a renegade group not acting with FARC's blessing and that FARC has no knowledge of what happened to them.
The ministry isn't giving up, however. "We're going to continue working toencourage him to at least tell us the fate of our three missionaries," Ross said.
Ross acknowledged that's no easy feat. Rigoberto has been accused of crimes ranging from weapons trafficking to narco-trafficking. It's unlikely he will want to implicate himself in the missionaries' kidnapping, even though NTM only wants to resolve the fate of the men.
"He doesn't have anything to fear from talking to our guys," Ross said."We'd just like to sit down and talk to him about one particular case, not as people who want to prosecute."
NTM officials plan to appeal to Rigoberto to tell what he knows on "humanitarian grounds" of giving the hostages' families peace in knowing what became of their loved ones. That's a tall order, Ross said. "It would take an exceptional man" to respond to the humanitarian plea. "These (guerrillas) are hardened criminals, thugs, crooks and murderers."
NTM has pressed Colombian officials and the FBI since December to let them talk to Rigoberto. It is not known why permission has been delayed. It may be due to the violence that Colombia has endured for 40 years.
"Kidnappings and murders are going on every day," Ross said. "New kidnappings and murders get media attention, at least initially." That makes it hard for old cases to get attention, he said.
"Colombian authorities are working on no real calendar," Ross said. "They're working on a large case (with Rigoberto). Only one issue and aspect of it is our men."
Related Elsewhere:
Christianity Today's earlier coverage of Colombian kidnappings includes:
Break in Missionary Kidnapping Case | Captured Colombian guerilla may hold key to U.S. missionaries' fate. (Dec. 4, 2000)
Plan for Peace in Colombia Is a Plan 'For Death,' Say Church Activists | Will U.S. military assistance in destroying coca fields only increase violence? (Aug. 15, 2000)
Death in the Night | Colombia's pastors endure extortion, kidnappings, and threats as they plant churches and help the poor in a war zone. (June 6, 2000)
Colombia's Bleeding Church | Despite the murders of 120 church leaders, Christians are fighting for peace in one of the world's most violent nations. (May 18, 1998)
Fate of Kidnapped Missionaries Still Unresolved | Colombia remains thought to end questions are not human after all. (Mar. 29, 2000)
Twenty-five Pastors Killed This Year (Oct. 4, 1999)
Christians Held As Hostages (July 12, 1999)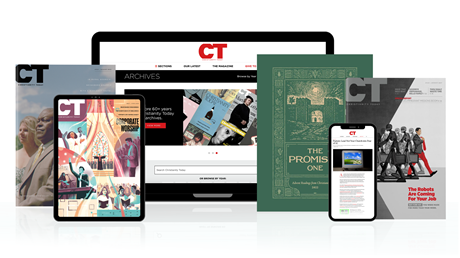 Annual & Monthly subscriptions available.
Print & Digital Issues of CT magazine
Complete access to every article on ChristianityToday.com
Unlimited access to 65+ years of CT's online archives
Member-only special issues
Subscribe
Colombian Guerilla Offers No Clues to Missionaries' Fate
Colombian Guerilla Offers No Clues to Missionaries' Fate