Religious and political leaders joined together in Abidjan's largest stadium in November to remember those who had perished in the violence that accompanied the presidential elections. It was a day of mourning for everyone in this West African nation.
The elections held on October 22 should have produced a president elected by the people following almost a year of military rule. But when it became obvious that General Robert Guei was losing to Ivorian Popular Front leader Laurent Gbagbo, the general dissolved the electoral commission and declared himself the winner on October 24.
The next day, people loyal to Laurent Gbagbo took to the streets to contest the decision. About 100 people were killed and a further 200 injured by the "Brigade Rouge" (Red Brigade) loyal to Guei. Guei fled the country and the military then sided with Gbagbo, who declared himself the elected president on October 25.
The response of former prime minister and leader of the Republican Party, Alassane D. Ouattara, was to call on his supporters to contest this latest outcome.
"Early in the morning of October 26, supporters of Ouattara's party took to the streets and particularly targeted Christian buildings and leaders," said Jean Kouassi, General Secretary of the Bible Society of the Ivory Coast. Gbagbo is a Christian and his party is perceived as representing the Christian community of southern the Ivory Coast. Ouattara is a Muslim and his party is largely made up of Muslims originally from the northern region.
"When Ouattara's supporters began their attacks, some of Gbagbo's supporters who had been in the protests against Guei and seen their comrades killed or injured by the soldiers went out to oppose Ouattara's supporters," Kouassi said. "They were still ...
1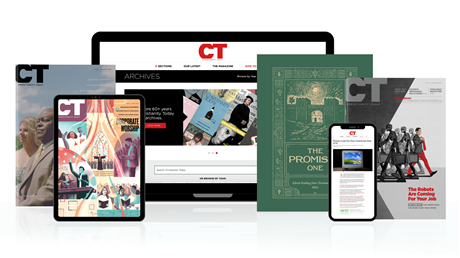 Find hope and historical insight. For a limited time, explore 60+ years of CT archives for free!
Daily devotions from Timothy Dalrymple during this pandemic.
Hundreds of theology and spiritual formation classics from Philip Yancey, Elisabeth Elliot, John Stott, and more.
Home delivery of new issues in print with access to all past issues online.
Join now and get print issues access to archive PDFs.
Post-election Violence Rocks the Ivory Coast
Post-election Violence Rocks the Ivory Coast