I care for mentally challenged adults whose intellectual age is probably that of a 1-year-old. How can I assure their parents that their children are sheltered under God's salvation?—Robin Fose, New York
This is a question conceived not in a curious mind but in a caring heart, so I feel a special burden to answer it in a way that is both biblically true and personally comforting. I need to say at the start, however, that I can find no Bible text telling us forthrightly that mentally disabled people who cannot confess Jesus Christ as Savior are "under God's salvation." As I read the New Testament, I find only one path to salvation—the path of an informed faith in Jesus Christ.
John, Peter, and Paul, for instance, implied that the saving response to the gospel involves a rational choice. When John the Baptist told people how to be saved, he said they needed to believe in Jesus (John 3:36). When people at Pentecost asked Peter how they could be saved, he said they should repent and be baptized (Acts 2:37-38). And when Paul set out the human conditions for salvation, he summed them up as believing and confessing Christ (Rom. 10:9).
True, the apostles did not expressly say that people will be saved only if they repent, believe, and confess. But most evangelicals assume—with good reason—that this is what the apostles implied.
Does the Bible, then, have no comfort for parents of children who, through no doing of their own, are not able and may never be able to understand the gospel well enough to repent, believe, and confess the Lord Jesus?
Christian traditions bring a variety of perspectives to the matter. Baptists speak of an "age of accountability" to describe the point at which a child is old enough to make a responsible decision to accept Christ as Savior and to be baptized. Until that age, the child is innocent. Some might extend this doctrine to cover the spiritual state of mentally disabled individuals as well.
Reformed-minded Christians, who think in terms of covenant theology, might assure believing parents that God's promise (in Gen. 15, for instance) to Abraham and his descendents applies to their disabled children, but they would plead ignorance when it comes to children of unbelieving parents. More individualistic Calvinists might say that the mentally disabled child who had been predestined for salvation would be saved for sure—we just cannot know for certain who those children are.
I am of another mind. I believe that we should, on biblical grounds, tell all parents of mentally disabled children that God loves their children, regrets terribly that they are disabled, and will, when they die, carry them gently into a heavenly life where every person is forever whole. How do I know?
Let me try an analogy. I know with absolute certainty that Doris, my wife of 52 years, will always love me and never reject me. I know this fact about her because I know her. It is the same way with God. I know he will always love and never reject a person who is mentally unable to make a rational decision to believe in him because I know him.
I know him, for instance, as a God who "is love" (1 John 4:16)—not, mind you, that he loves but that his whole being to the very core is love. He is incapable of doing what love is incapable of doing. Moreover, the Bible tells me that we are saved only and totally by the grace of God (Eph. 2:8). God does not give us salvation because we believe. Our believing is only the normal way of receiving the salvation he freely gives. And it is because I know this gracious God that I also know that he would not—could not—condemn mentally disabled individuals to eternal death because they were born without the intellectual capacity to make an outward decision for Christ.
Someone may remind me that we are saved by grace through faith. True enough. But who could argue convincingly that mentally disabled people do not have faith? Anyone who has lived with them will tell you that they often exhibit great faith. They can be totally trusting. They can love unconditionally. They rarely allow doubt to overtake their faith the way we rational believers sometimes do. They have the kind of faith that moved Jesus to say, "Of such is the kingdom of heaven."
Lewis B. Smedes is professor emeritus of theology and ethics at Fuller Theological Seminary in Pasadena, California.
Ask a Question, Get a Gift
Send your questions to Good Question, Christianity Today, 465 E. Gundersen Drive, Carol Stream, IL 60188, or to CTEditor@ChristianityToday.com. If we use your question, you'll receive a free copy of The Story of Christianity: 2,000 Years of Faith, a beautifully illustrated history of the church.
Related Elsewhere
Smedes earlier answered "Is Suicide Unforgivable?"
Earlier Good Questioncolumns include:
Article continues below
Have something to add about this? See something we missed? Share your feedback here.
Our digital archives are a work in progress. Let us know if corrections need to be made.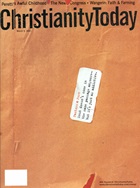 This article is from the March 5 2001 issue.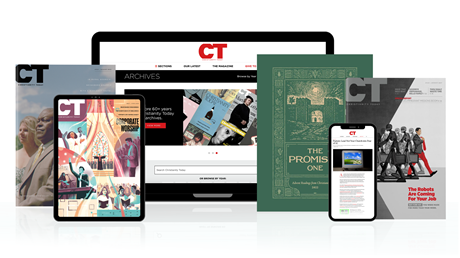 Annual & Monthly subscriptions available.
Print & Digital Issues of CT magazine
Complete access to every article on ChristianityToday.com
Unlimited access to 65+ years of CT's online archives
Member-only special issues
Subscribe
Can God Reach the Mentally Disabled?
Can God Reach the Mentally Disabled?