Zambian churches in the Christian Council of Zambia (CCZ), along with the Zambia (Roman Catholic) Episcopal Conference (ZEC), and Evangelical Fellowship of Zambia (EFZ), have formed an alliance with the nation's lawyers, grouped in the Law Association of Zambia (LAZ), to campaign against constitutional changes that would allow President Frederick Chiluba to run for a third term of office.
Chiluba's second five-year term in office ends late this year.
Father Ignatius Mwebe, secretary of ZEC, said the churches and the law association would launch nation-wide campaigns against constitutional changes sought by President Chiluba.
"We will carry this campaign to every province, town and village throughout the country to ensure that our people are sensitized about the constitution," the priest said.
The alliance will organize workshops and seminars, and distribute literature to educate people about the issue.
On Sunday, February 25, clergy in Catholic churches and several Protestant denominations across Zambia read to their congregations the "Oasis Declaration" opposing constitutional changes. The declaration was drafted after a public debate in Zambia's capital, Lusaka, organised by churches and lawyers.
The declaration states: "President Chiluba ought to exercise statesmanship. He should not contest the 2001 presidential elections. The constitution of Zambia is unambiguous in its limitation of the tenure of the presidency to two terms of five years each.
"The people of Zambia have, since 1972, consistently and repeatedly petitioned the various constitutional review commissions to [retain constitutional provisions limiting] the tenure of office of the republican presidency to two terms."
Members of the ruling party Movement for Multiparty Democracy (MMD) have been calling for amendments to the country's constitution to allow President Chiluba to take part in elections for a third term. MMD's national secretary, Michael Sata, said: "President Chiluba needs another term in office so that he can complete the development plans he has started."
President Chiluba himself has said: "People must be allowed to debate the issue … I will make a comment when the debate is over."
But church leaders and lawyers disagree.
Archbishop Merdado Mazombwe, head of the Catholic Church in Zambia, told ENI: "The current lobby, concerning a third term of office for the president, is ill-founded and ill-timed. It threatens the integrity of our constitution. Constitutional provisions must never be manipulated for the advantage of individuals, or else the rule of law suffers."
Bishop John Mambo, superintendent of the Church of God in central and southern Africa, said the country risked being plunged into civil strife if President Chiluba and the ruling party tried to push the constitutional changes through parliament. Bishop Mambo said: "We think President Chiluba must come out in public [to state], as he has done before, that he will retire at the end of this year. Otherwise this dangerous debate will not end."
Ben Mapalo, a clergyman from the United Church of Zambia, said that Zambia should not lose sight of that fact that "it is a beacon of hope in this part of Africa where there are so many political conflicts. We made a shining example in 1991 when power passed from former president Kenneth Kaunda to President Chiluba peacefully. We must provide another good example this year by not manipulating the constitution."
Thomas Lumba, head of the Evangelical Fellowship of Zambia, said: "Mr. Chiluba ought to understand what is at stake. It is not only the sanctity of the constitution that is on trial, but also Mr. Chiluba's own commitment to the ideas he so eloquently enunciated over the years."
Last year, during a ceremony to lay the foundation stone for the Institute for Democracy in Lusaka, President Chiluba intimated that he would leave office at the end of his second term this year. "If the law says you retire after two terms, even if you are 45 years of age, accept and step down," the president said. "The history of Africa is replete with military coups as a way to remove leaders from office, because leaders are not ready to go. We must bring an end to that."
A prominent Zambian lawyer, Professor Patrick Mvunga, who chaired a constitutional review commission in 1991, said: "We travelled extensively in all parts of the country, and everywhere we went, the people were unanimous about two terms of office for the president."
Professor Mvunga told ENI that President Chiluba ought to listen to the churches. "The voice of the church is the voice of the people. The people have spoken. Why should we continue to debate the obvious?"
Related Elsewhere
Other media coverage of Zambia's third-term controversy includes:
Zambia's president now thinks third term may be just the ticket| At first, President Frederick Chiluba of Zambia was all for term limits. But now it appears that he—or influential people in his party—are trying to prolong his rule. — The New York Times (Mar. 2, 2001)

Chiluba justifies his third term bid — Post of Zambia (Mar. 1, 2001)

Pastor Mumba urges the church to intervene — Post of Zambia (Mar. 1, 2001)

Zambia wary of changing term limits — Associated Press (Feb. 28, 2001)

Zambian church opposes Chiluba campaign — Business Day (Feb. 16, 2001)

Evangelical bishops join debate on Chiluba's presidency — Panafrican News Agency (Jan. 30, 2001)

Church criticizes Chiluba's third term agitators — Post of Zambia (Jan. 4, 2001)
Article continues below
Christianity Today's earlier coverage of Zambia includes:
Zambia's Churches Win Fight Against Anti-AIDS Ads | Church leaders are concerned that condom promotion encourages promiscuity. (Jan. 12, 2001)

Archbishop Caught in War of Words with Zambian Government | Pentecostal leader says government 'ineffective,' selfish. (Feb. 10, 2000)

Eight Years after Zambia Became Christian Nation, Title Not Convincing | Immorality and corruption on the rise, say church leaders (Jan. 18, 2000)

Zambia President Disillusions Christians (Mar. 2, 1998)
The U.S. State Department criticized Zambia's human rights record last year as "poor" in its Country Report on Human Rights Practices (released last week).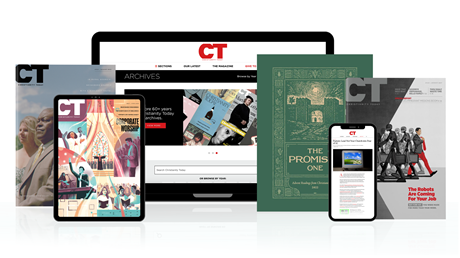 Annual & Monthly subscriptions available.
Print & Digital Issues of CT magazine
Complete access to every article on ChristianityToday.com
Unlimited access to 65+ years of CT's online archives
Member-only special issues
Subscribe
Zambian Churches and Lawyers Oppose Presidential Plan for Third Term
Zambian Churches and Lawyers Oppose Presidential ...