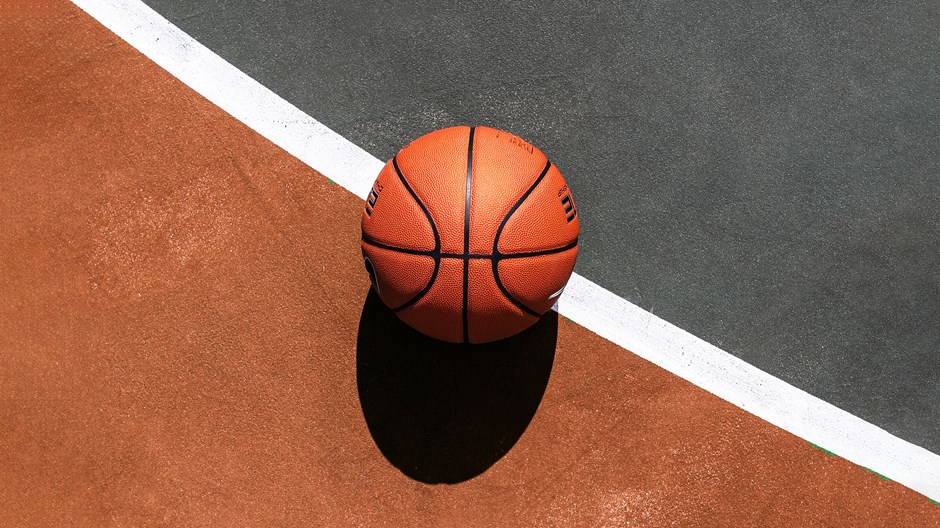 Image: Tommy Bebo / Unsplash
On the day before St. Patrick's Day, you probably thought you'd be reading about snakes and shamrocks here. Well, no. There is an article on St. Patrick at my site, ChristianHistory.net, this week, and there's lots more Irish lore in issue 60: Celtic Christianity, so that will have to do. I'd rather talk about basketball. (You can take the girl out of Indiana, but you can't take the Hoosier out of the girl.)
Basketball was invented in 1891 by James Naismith, a gym teacher at the International Training School of the Young Men's Christian Association in Springfield, Massachusetts. Winter gets cold in Massachusetts, so Naismith wanted to devise an indoor activity that would keep his students busy and fit. Thinking back to rock-throwing games he'd played during his childhood in rural Ontario (origin of the phrase, "give me the rock"?), he nailed half-bushel peach baskets to both ends of the Springfield gym, split his 18-member class into two 9-member teams, and instructed the boys to try to toss a soccer ball (accurately, not forcefully) into the other team's goal.
It must have been an interesting game: 18 guys crammed onto a gym floor trying to dribble a soccer ball, then scrambling toward the rafters to retrieve the ball from the bottom-intact basket after each goal. Naismith quickly refined the game to its current form: two five-player teams, a ball four inches larger in circumference than a soccer ball, and hoops with nets and backboards.
With these modifications, the game took off. In January 1892 Naismith published the rules, including prohibitions against "holding, pushing, shouldering, striking, tackling, or tripping," in the training school paper. By 1896 the game had reached England, France, and Brazil; Australia, China, and India soon followed. Ironically, by 1897 the game had grown so popular in North America that YMCA facilities started banning it—hotshot teams were monopolizing the gyms. At the 1936 Berlin games, basketball became the first team sport in Olympic competition.
Where's the Christian history in all of this? To start, Naismith, after working his way through high school (he was orphaned at age 9), trained as a Presbyterian minister at McGill University. He taught phys. ed. there before going on to Springfield to study psychology. When he applied at Springfield in May 1889, he was asked, "What is the work of a YMCA Physical Director?" He answered, "To win men for the Master through the gym."
Naismith later applied to be director of physical education at the University of Kansas, a job he held until his retirement in 1937. In recommending Naismith for the position, A.A. Stagg, "the Dean of American football," described him as the "inventor of basketball, a medical doctor, a Presbyterian Minister, a teetotaller, an all-around athlete, a non-smoker and the owner of a vocabulary without cuss words." No wonder basketball refs penalize technical fouls.
The YMCA—which used to emphasize the "Christian" aspect much more than it does today—is also important in the development and phenomenal growth of the game. YMCA gyms, basketball's incubators, were opened to provide young men a wholesome alternative to hanging out in saloons. They were also intended to promote civic and religious education.
Like Naismith said on his application, his job at Springfield really was to train men for ministry in the growing Sunday school movement and the similarly expanding YMCA, which at that time pursued "the fourfold program" for fitness: physical, social, mental, and spiritual development. The organization had some spiritual heavyweights at the helm, too. John R. Mott, who would go on to chair the 1910 Edinburgh Missionary Conference and share the 1943 Nobel Peace Prize, began his career as college secretary of the YMCA.
So, as you park yourself in front of the TV for March Madness, note which teams follow Naismith's advice: "Let us be able to lose gracefully and to win courteously; to accept criticism as well as praise; and to appreciate the attitude of the other fellow at all times." Those teams are the real winners, whatever the bracket says.
Elesha Coffman is associate editor of Christian History.
Related Elsewhere

More Christian history, including a list of events that occurred this week in the church's past, is available at ChristianHistory.net. Subscriptions to the quarterly print magazine are also available.
For more on Naismith, see "Fatherhood on the Rebound" by David Blankenhorn (Christianity Today, Dec. 7, 1999)
The Canada Heirloom Series, by the Canadian government, also has info on Naismith.
The Naismith Memorial Basketball Hall of Fame's Web site has a long history of Naismith and basketball's history.
Christian History issue 65, "The Ten Most Influential Christians of the Twentieth Century," profiled John Mott.
Christian History Corner appears every Friday at ChristianityToday.com. Previous Christian History Corners include:
Digging in China | Christianity in the world's most populous country may be a lot older than anybody imagined. (Mar. 9, 2001)
Food for the Soul? | Lenten traditions range from fowl-turned-fish to pretzels. (Mar. 2, 2001)
The Radical Kirk | The Church of Scotland has a long history of intense reforms. (Feb. 23, 2001)
Marching to Zion | The African Methodist Episcopal Zion Church celebrates its 200th anniversary today. (Feb. 16, 2001)
Innovating with the Flow | John and Charles Wesley harnessed the momentum of their time. (Feb. 9, 2000)
Dangerous Myth-Conceptions | A new book traces the origins of historical misunderstandings about Christianity. (Feb. 2, 2001)
1,700 Years of Faith | Armenian Christians celebrate their heritage and look to their future. (Jan. 26, 2001)
This Is Your Life | Exploring the "well-worn sawdust trail" between fundamentalists and evangelicals. (Jan. 19, 2000)
The Heavens Declare the Glory of God | Like Paul, Galileo believed that God made himself known through creation. (Jan. 5, 2000)
Festive Flora | Deck the halls with boughs of pagan significance, falalalala, lalalala. (Dec. 22, 2000)
Peace on Earth? | Christmas Carols and the Civil War (Dec. 15, 2000)
Why December 25? | The month and day of Christ's birth have been hotly disputed for centuries. (Dec. 8, 2000)
One Book Everyone Should Buy | Or at least know about, anyway. (Dec. 1, 2000)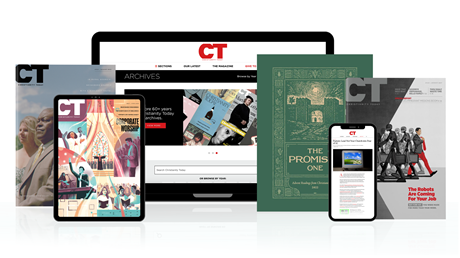 Subscribe to Christianity Today and get access to this article plus 65+ years of archives.
Home delivery of CT magazine
Complete access to articles on ChristianityToday.com
Over 120 years of magazine archives plus full access to all of CT's online archives
Subscribe Now
Basketball: The Sport of Saints?
Basketball: The Sport of Saints?