Christian Gen-Xers moving away from church teachings on marriage
A third of evangelicals between the ages of 18 and 35 say they have no problem with cohabitation, according to a survey by the Evangelical Alliance. The British umbrella organization (counterpart to the National Association of Evangelicals in the U.S.) says the statistic is "even more shocking" when compared to a similar survey taken just six years ago. Then, only 28 percent of young evangelicals approved of couples living together without marriage.
"It is in this area that the biggest problems will be faced both by the church and the individuals concerned when those living together wish, say, to join (or even come) to church, or become believers," says the report.
The number still trails far behind the 83 percent of non-Christians who approve of cohabitation, but other findings of the survey are also troubling. 32% of the young Christians agreed with the statement, "marriage should be for as long as we love each other." (More than two-thirds of non-Christians agreed.) And more than ten percent said they had taken illegal drugs, smoked, drank to excess, and said it was okay to steal from work.
Latinos are leaving the Roman Catholic Church, but taking beliefs with them
A major study of Latino religion in the United States has demonstrated what years of anecdotal evidence has suggested: with each passing generation, more Hispanics convert from Catholicism to Protestantism. Specifically, Hispanic immigrants to the United States are about 74 percent Catholic, 18 percent Protestant. Their children are 66 percent Catholic, 25 percent Protestant. By the third generation, the split is 59 percent Catholic, 32 percent Protestant. And the majority of all the Latino non-Catholics consider themselves evangelicals.
The Los Angeles Times has a particularly provocative line in its report of the survey: "Overall, 70 percent of the 35 million Latinos in the United States are Catholic and 22% are Protestant, the poll found. Ten percent of Latinos identify themselves as Jehovah's Witnesses or Mormons, with those groups counted as Protestant denominations by researchers." Does this mean that all the Latinos in traditional Protestant denominations, independent evangelical churches and Pentecostal congregations combined just barely edge out those who are Mormon and Jehovah's Witness? That would be a shocking finding indeed.
What the Times finds intriguing about the $1.3 million survey—which was sponsored by Pew Charitable Trusts and involved both Protestant and Catholic leaders—is how much the later generations take with them from Catholicism into Protestantism. "They're comfortable with both the empty cross—a sign of Protestantism—and the icon of Our Lady of Guadalupe," project manager Gastón Espinosa tells the Times. "Latinos, Protestant and Catholic, share a common moral, political and economic world view." (See an earlier article Espinosa wrote for Christianity Today sister publication Christian History on Latino Pentecostals.)
Ralph Reed elected head of Georgia Republican Party
Back when Ralph Reed was executive director of the Christian Coalition, he was repeatedly accused of being an operative of the Republican Party. Now that he's chairman of the Georgia Republican Party, critics accuse him of being an operative of the Religious Right. "I think Ralph Reed's election sends a strong signal that middle-of-the-road voters have no place in the Georgia Republican Party, and that's going to benefit us in the election," says state Democratic Party Chairman David Worley. But just as strongly as he once claimed the Christian Coalition wasn't an arm of the GOP, Reed is claiming the Georgia GOP isn't an arm of the Christian Coalition. "We won over 60 percent of the vote here today," he said in his victory speech. "You couldn't win that big of a majority with just one type of Republican. This was a huge victory across the board—pro-choice Republicans as well as pro-life Republicans, economic conservatives as well as social conservatives."
Related Elsewhere
See our past Weblog updates:
May 4 | 3 | 2 | 1 | April 30

April 27 | 26 | 25 | 24 | 23

April 20 | 19 | 18 | 17 | 16

April 12 | 11 | 10 | 9

April 6 | 5 | 4 | 3 | 2

March 30 | 29 | 28 | 27 | 26

March 23 | 22 | 21 | 20 | 19

March 16 | 15 | 13 | 12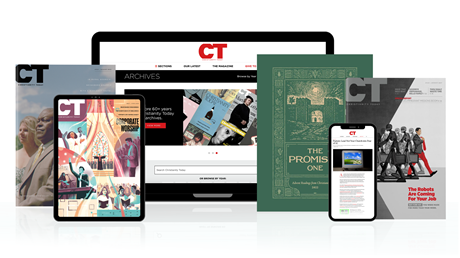 Subscribe to Christianity Today and get access to this article plus 65+ years of archives.
Home delivery of CT magazine
Complete access to articles on ChristianityToday.com
Over 120 years of magazine archives plus full access to all of CT's online archives
Subscribe Now
One-Third of Young British Evangelicals Approve of 'Living in Sin'
One-Third of Young British Evangelicals Approve of ...