The gerasene demoniac account (Matt 8:28-34; Mark 5:1-20; Luke 8:26-39) is so alien to our experience that New Testament scholar E.P. Sanders compared it to the strange apocryphal legends about Jesus—such as his turning clay birds into real ones. Although evangelicals would not go that far, we are in a quandary about how to make sense of the passage. Should we negotiate with demons the way Jesus did? If no pigs are available, should we consider casting demons into a tank of goldfish?
Many scholars grapple with questions the text presents: Where did this event happen—Gerasa, Gadara, or somewhere else? How many demoniacs were there? (Matthew says there were two; Luke and Mark say one.) These questions, while important, do not help us draw out implications for our beliefs and practices today.
Part of the difficulty is that we are still not sure if we be lieve in the reality of demons. Liberal biblical scholarship has often suggested that the text reflects a worldview that has no relevance today, that the demonic was the first century's way of describing modern psychological diagnoses (personalities in dissociative disorder or a projection of the inner self) or political categories (the demons are symbols of an oppressive power structure).
Evangelicals typically affirm the reality of demons but often see the function of the story as magnifying the authority of Jesus. Little attention is given to what we can learn from Jesus about dealing with demons.
Here are some lessons we can learn if we assume the reality of demons as created, personal spirit beings, and see the Gospels as containing lessons on discipleship from Jesus:
• Many demons can inhabit a person simultaneously. A Roman legion normally consisted of 6,000 men.
• Demons can manifest their presence by speaking through a person and, at times, taking control of a person's body. They can even increase a person's normal physical strength.
• Demons can inflict self-injury and injury to others.
• Demons can be transferred from one host to another. They can enter animals and control their bodily movements.
• Demons resist leaving their host. They may plead for their own well-being.
There are also some important lessons that we learn in Jesus' response to the demonized man:
• Jesus speaks directly to the evil spirit and asks the demon its name. We can pray and ask God to deliver someone from evil, but it may be necessary to address a spirit directly in the way that Jesus did.
• If the spirits resisted even Jesus before they departed, it should come as no surprise if demons resist our commands.
• Jesus issues a command to the demons based on his own authority. In contrast to exorcists of his day, who used elaborate rituals and incantations, Jesus simply utters the command, "Come out of the man!" Based on our union with Jesus Christ, our being filled with the same Spirit by which he cast out evil spirits (Matt 12:28; Luke 11:20), and our right to exercise authority in his name over this realm, we can issue a firm and direct command to an intruding spirit with the expectation that it will leave.
Many aspects of the story of the Gerasene demoniac strike us as different from our experience. But could that be our unique problem in North America at this time in history? Christians from other parts of the world—including Africa and Asia—have witnessed these phenomena and engage in struggles with spirits.
Church history contains many accounts of Christians engaging in similar battles. In fact, in his exposition of this passage, the illustrious fourth-century Christian leader John Chrysostom noted, "These things anyone may see happening now also!"
Has the naturalistic worldview that permeates our culture impaired our perception of spiritual reality and hindered our ability to minister to people who are deeply afflicted?
Clinton E. Arnold is chairman of the department of New Testament at Talbot School of Theology, Biola University, and author of Three Crucial Questions on Spiritual Warfare.
Related Elsewhere
See today's related articles on deliverance:
Possessed or Obsessed? | Many Christians say they are in need of deliverance but some may be giving demons more than their due.

Exorcism Therapy | An interview with Michael W. Cuneo, author of American Exorcism: Expelling Demons in the Land of Plenty

Alter Possession | Some "demons" are better left unexorcised.

Pandora's Box of SRA | Satanic ritual abuse is often hard to prove, but it may not matter.

Learning English From MTV | Inside Agnieszka Tennant's article on deliverance ministries.
Arnold wrote a paper on "The Christian and Demonic Influence" for the Northwest Regional Meeting of the Evangelical Theological Society in March 2001. Other papers presented at the meeting were the Christian Research Institute's Elliot Miller on "Deliver Us from Deliverance Ministry" and Western Seminary's Gerry Breshears on "Basic Principles for Dealing with the Demonic."
Talbot School of Theology has a brief bio on Clinton E. Arnold.
Article continues below
Arnold's books include Three Crucial Questions on Spiritual Warfare, Power and Magic, andPowers of Darkness.
ReligiousTolerance.org focuses on what the Bible says about exorcism and the variety of Christian beliefs on the topic.
The Text This Week offers links to historical and contemporary commentaries, sermons, notes, study guides, and other resources based on Mark's and Luke's accounts of the Gerasene demonaic (Matthew's, apparently, is not part of any denominational lectionary). Ranging from Thomas Aquinas's collection of early church commentaries to a Sojourners magazine article on the relevance of the story for addicts, the collection of links here is impressive.
The Catholic Encyclopedia also defines exorcism and examines its Biblical origins.
The Lausanne Movement's August 2000 Deliver Us From Evil consultation, held in Nairobi, discussed many issues related to spiritual warfare, and included several analyses of spiritual warfare in the Bible.
Into His Own: Perspectives on the World of Jesus, a project by Rutgers University's Mahlon H. Smith, offers comparative texts on demon possession from the ancient world.
Have something to add about this? See something we missed? Share your feedback here.
Our digital archives are a work in progress. Let us know if corrections need to be made.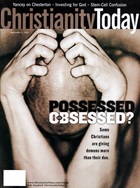 This article is from the September 3 2001 issue.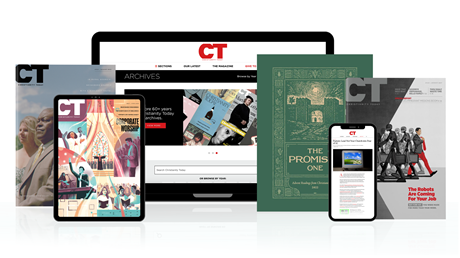 Annual & Monthly subscriptions available.
Print & Digital Issues of CT magazine
Complete access to every article on ChristianityToday.com
Unlimited access to 65+ years of CT's online archives
Member-only special issues
Subscribe
Exorcism 101
Exorcism 101