Who has the Burnhams?
Philippine president Gloria Macapagal-Arroyo has again responded sternly to negotiation offers from the group holding U.S. missionary couple Martin and Gracia Burnham and nurse Ediborah Yap. The president restated that her administration does not negotiate.
The response from the group, Abu Sayyaf, was direct: "Start looking for the dead bodies.''
"We are no longer interested in negotiations," Abu Sayyaf member Abu Sabaya told a Philippine radio station. "It's finished and done with. We accept the challenge of the Philippine government. If we see the fighting is closing in, then probably, we'll just say goodbye to these (hostages)."
But is the threat legitimate?
Philippine military spokesman Lieutenant Colonel Jose Mabanta told reporters yesterday that the threats are being taken seriously, but being checked for validity. Officials now say that Sabaya is not an Abu Sayyaf leader and may not be part of the group that actually holds the Burnhams and Yap.
"We know for a fact that [Sabaya] does not control or command," Mabanta said. "He is the spokesman and deals only with propaganda. Sabaya has been relegated and is now an outcast of the group."
Philippine government officials are speculating that a rift has developed in the Abu Sayyaf ranks precipitated by claims of a deal with the Burnham family. "One group is trying to put down the other group," said Lt. Col. Danilo Servando.
He said that Martin Burnham's father apparently dealt with Abu Sulayman, the new spokesman for bandit leader Khadafy Janjalani and the main branch of Abu Sayyaf. Sabaya reportedly allies with Isnilon Hapilon, a mid-level bandit leader.
Servando says this shows that Sulayman, not Sabaya, is in touch with actual group leadership and that the hostages are in the custody of Janjalani.
"Sabaya is trying to portray that he still has the influence and the connection over the whole situation in Basilan," Servando said. "But in fact as shown by indication, he has no control over the whole situation."
Explosion, fire in Church of the Nativity
Details are sketchy on new fighting that began early this morning at Bethlehem's Church of the Nativity, the site of a standoff between Palestinians and Israelis since April 2. Observers say a massive explosion was heard during fighting and a fire erupted inside the church.
There has been no report on casualties and each side tells a different story. Palestinians say Israeli flares used to light the area during the gun battle started the fire, but Israeli officials accuse the Palestinians of arson.
Meanwhile, the Los Angeles Times has a detailed article by staff writer T. Christian Miller depicting what it is like inside the church based on accounts from 26 Palestinians who were released yesterday.
Bankruptcy legislation tackles life-ethics issue
The latest congressional debate on abortion is occurring over an unlikely topic: bankruptcy law.
Congress has worked for five years rewriting laws to make it harder for individuals to escape debt. The latest tangle is over a provision included in the Senate version of a proposed bill. The restriction would stop prolife advocates from declaring bankruptcy in order to get out of fines or damages stemming from abortion clinic protests.
"It just seems to me that it is bad policy to single out a narrow class of debtors for punishment," Illinois Representative Henry J. Hyde, Republican, told The New York Times. "This is a matter of principle. There's no reason to have something so lopsided in this legislation."
More articles
National Day of Prayer:
Religious violence:
Catholicism:
Related Elsewhere
See our past Weblog updates:
May 1 | April 30 | 29
April 26 | 25 | 24 | 23 | 22
April 19 | 18 | 17 | 16 | 15
April 12b | 12a | 11 | 10 | 9 | 8
April 5 | 4 | 3 | 2 | 1
March 28 | 27 | 26 | 25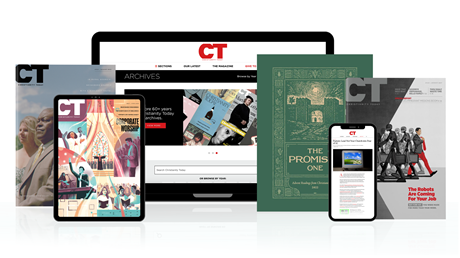 Annual & Monthly subscriptions available.
Print & Digital Issues of CT magazine
Complete access to every article on ChristianityToday.com
Unlimited access to 65+ years of CT's online archives
Member-only special issues
Subscribe
Questionable Death Threats Made Against the Burnhams
Questionable Death Threats Made Against the Burnhams