Ninth Circuit Court of Appeals dismisses parsonage tax case three months after settlement
Shortly before the Pledge of Allegiance case, the U.S. 9th Circuit Court of Appeals was drawing fire from religious leaders for suggesting that pastors' tax deductions for housing might be an unconstitutional state endorsement of religion.
The court's action was particularly galling because the IRS and Saddleback Community Church pastor Rick Warren had largely settled their differences and both agreed that the exemption was constitutional. Nevertheless, the court asked University of Southern California law professor Erwin Chemerinsky to write a brief on the deduction's constitutionality.
Congress didn't care much about Chemerinsky's interpretation, and instead passed a law quickly and unanimously clarifying the tax code on the issue.
With the new law in place, the IRS and Warren asked the court to dismiss the case. But having been drawn into the case, Chemerinsky didn't want to let go. He filed an opposition to the dismissal, then filed a motion to intervene as a private taxpayer.
On Monday the court denied Chemerinsky's motion and dismissed the case.
But there's an ominous line in the dismissal: "Neither the voluntary dismissal here nor the passage of the Clergy Housing Allowance Clarification Act resolves the constitutionality of [clergy housing allowances]. Because Prof. Chemerinsky may raise this issue through a separate lawsuit, our denial of intervention will not impair his ability to protect his interest as a taxpayer."
In other words, it sounds like Warren may be heading back to court.
Temple wall may fall, say Israelis
A 35-foot bulge in a wall at the Temple Mount is about to collapse, say Israeli archaeologists and leaders. "There are serious grounds for the apprehension that it could collapse," Jerusalem mayor Ehud Olmert told Israel Radio yesterday. "We have reached the moment of truth."
The bulge has been there for a while, but the Israelis say it's getting worse with Muslims' construction work.
Muslims say the wall is stable and that Israel is just trying to gain control of the area.
Some press reports are saying the Western Wall (or Wailing Wall) is bulging, but it's actually the wall above it. The Western Wall, then, may still be in danger of collapse if the bulging wall falls. Weblog wonders what Bible prophecy enthusiasts think of all this. Would the collapse of the Western Wall be a fulfillment of Jesus' prophecy in Matthew 24:2 that "not one stone will be left on another"? Do some dispensational premillennialists believe this would be a sign of the end times?
More articles
Church and state:
Politics:
Terrorism:
Crime:
Nigeria stoning sentence:
Life ethics:
Sex and marriage:
Prayer and spirituality:
Church life:
Catholicism:
Sex abuse scandals:
Other stories of interest:
Related Elsewhere
See our past Weblog updates:
August 27 | 26
August 23 | 22 | 21 | 20 | 19
August 16 | 15 | 14 | 13 | 12
August 9 | 8 | 7 | 6 | 5
August 2 | 1 | July 31 | 30 | 29
July 26 | 25 | 24 | 23 | 22
July 19 | 18 | 17 | 16 | 15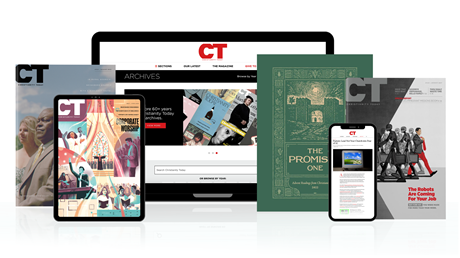 Annual & Monthly subscriptions available.
Print & Digital Issues of CT magazine
Complete access to every article on ChristianityToday.com
Unlimited access to 65+ years of CT's online archives
Member-only special issues
Subscribe
Parsonage Exemption Case Dimissed, But May Return
Parsonage Exemption Case Dimissed, But May Return