Pakistan grenade attack on missionary hospital chapel service leaves three nurses, one attacker dead
In the second attack this week against Christians in Pakistan, three men this morning attacked the Christian Hospital in Taxila, about 25 miles northwest of Islamabad. Three women were killed and more than two dozen were injured—at least two are in serious condition. One of the attackers was also killed.
Police and government officials say the attackers are probably part of the same group that attacked Murree Christian School on Monday. They were apparently dressed similarly and were unshaven (though reports vary on this last point).
Also like the Murree Christian School attack, the assailants apparently chose the target because of its missionary associations—the Taxila hospital is partly funded by the Presbyterian Church (USA)—but they didn't kill any missionaries. In fact, AFP reports, there were no foreign patients or staff at the hospital at all, nor were there scheduled to be. The only foreign staffer, a Swedish nurse, is on leave.
Pakistani Christians are fearful of more attacks. "If immediate steps are not taken by authorities to provide protection to Christians, I fear that it will lead to the start of genocide in Pakistan," Shahbaz Bhaddi, leader of the All-Pakistan Minorities Alliance, told the Associated Press.
The attack on the Murree Christian School was targeted at children. This attack seems to have been focused on women. Far more women and children attend the chapel services than men, and custom mandates that women exit first. Reuters reports that the attackers "had been waiting by the hospital gates for the daily morning service to end before they struck"—suggesting they could have thrown the grenades into the chapel during the service but decided to wait until it was letting out so they could choose their female targets.
Details of the attack on the hospital are still coming, but it more or less began at 7:45 a.m. (10:45 p.m. Eastern time Thursday) with the attackers rushing through the front gate (after waiting). Their first stop was the guard booth. "One of them pulled out a pistol and pushed me inside the room," guard Erik Masih told the Associated Press. "I was inside the room for a few seconds when I heard the sound of explosions," he said. "At that moment, the man who was guarding me outside ran away toward the main gate."
"The scene inside the church is terrible," says Zahid Hussain of the Times of London. "The windows are shattered and bits of masonry are scattered all around the entrance. The stone around the doorway is blackened from the smoke from the grenades, and inside, fragments of the wooden pews are lying around. Blood is splattered everywhere." The BBC has video of the destruction.
"Officials said one attacker died when a piece of shrapnel flew into his back and pierced his heart," the AP reports, but Reuters disputes this account, based on a report from S.K. Tressler, a Christian who is Pakistan's minister for minority affairs. Tressler's account, in turn, was from police. Reuters says the man was caught by a hospital worker, then shot by another attacker to make sure he couldn't identify the others. That fits with the recent suicide by the school attackers.
Meanwhile, writes Hussain, Christians in Pakistan "know they will have to be extra vigilant, but they are very aware that it is almost impossible to stop a determined attack by extremists. The Pakistani Government will want to do as much as possible to reassure them of their safety, but they too recognize that there is little it can do."
More articles
'Costco Church' wins battle:
Life ethics:
Islam and Christianity:
Religious freedom:
Crime and courts:
Homosexuality:
Marriage and family:
Church life:
Church of England:
Eastern Orthodox:
Mission & Ministry:
Health:
Pop culture:
Other stories of interest:
Related Elsewhere
See our past Weblog updates:
August 8 | 7 | 6 | 5
August 2 | 1 | July 31 | 30 | 29
July 26 | 25 | 24 | 23 | 22
July 19 | 18 | 17 | 16 | 15
July 12 | 11 | 10 | 9 | 8
July 5 | 3 | 2 | 1
June 28 | 27 | 26 | 25 | 24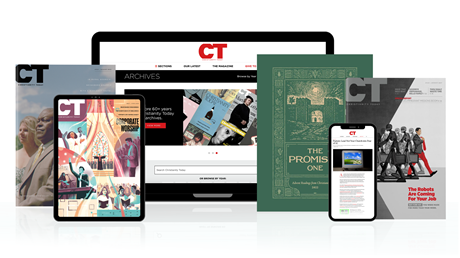 Subscribe to Christianity Today and get access to this article plus 65+ years of archives.
Home delivery of CT magazine
Complete access to articles on ChristianityToday.com
Over 120 years of magazine archives plus full access to all of CT's online archives
Subscribe Now
Three Pakistani Christians Killed After Hospital's Chapel Service
Three Pakistani Christians Killed After Hospital's Chapel Service