Dr. Phillip Johnson has taught law at Berkeley for over 30 years and is one of the most prominent representatives of the Intelligent Design Movement. The theory claims that the complexity of life suggests a higher intelligence, rather than evolution, is behind its creation. Johnson is the author of Darwin on Trial, The Wedge of Truth, and his newest book, The Right Questions: Truth, Meaning & Public Debate.
What does Ohio's decision on science requirements mean for the Intelligent Design Movement?
The recent decision of the Ohio Science Standards Committee of the State School Board has been a big breakthrough. [Critics] are calling it a compromise, but it isn't. It's our position. It allows teachers to present evidence against the theory of evolution. This evidence includes the facts that the drawings of embryos in the textbooks are fraudulent and that the peppered moth experiment was botched if not an outright hoax.
Students then can learn things like that were kept from them before. It all depends, of course, whether the teachers take the opportunity to do this.
Likewise, it depends on the initiative Christian parents take to make sure that their children know and learn as much as they should. But the big thing for now is not the impact this will have on teaching, but that it symbolizes that the Darwinists are no longer invincible.
They have lost a big one. They're like Napoleon's army in Moscow. They have occupied a lot of territory, and they think they've won the war. And yet they are very exposed in a hostile climate with a population that's very much unfriendly.
That's the case with the Darwinists in the United States. The majority of the people are skeptical of the theory. And if the theory starts to waver a bit, it could ...
1
The Dick Staub Interview
Dick Staub was host of a eponymous daily radio show on Seattle's KGNW and is the author of Too Christian, Too Pagan and The Culturally Savvy Christian. He currently runs The Kindlings, an effort to rekindle the creative, intellectual, and spiritual legacy of Christians in culture. His interviews appeared weekly on our site from 2002 to 2004.
Previous The Dick Staub Interview Columns: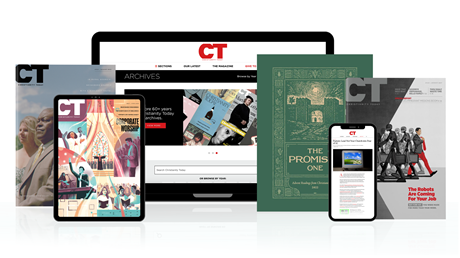 Subscribe to Christianity Today and get access to this article plus 65+ years of archives.
Home delivery of CT magazine
Complete access to articles on ChristianityToday.com
Over 120 years of magazine archives plus full access to all of CT's online archives
Subscribe Now
Phillip Johnson
Phillip Johnson