I am not used to seeing a zero after the six," Moises Serrano says about the $60 million that the Salvation Army has raised for the victims of the September 11 terrorist attacks on the World Trade Center and the Pentagon.
As director of the Salvation Army's disaster services for New York City, Serrano says he thought just after the second tower was hit, This is going to be big and will require a lot of help.
Suddenly awash in a sea of money, relief agencies such as the Salvation Army need help.
So much money—$1.5 billion so far—has come in that charities are having a hard time spending it. The American Red Cross raised $564 million, the most of any group. The charity came under withering criticism last fall after announcing that only $100 million would go to victims' families. Red Cross President Bernadine Healy resigned in October.
Facing a threat of legal action from New York's attorney general, Eliot L. Spitzer, the charity has since reversed course. Spitzer said the Red Cross could have broken consumer protection laws and other rules governing nonprofits by raising money for one purpose and using it for another. The charity said in late 2001 that it expected to spend $275 million of September 11 relief funds by year's end.
Cautious in light of such scrutiny, the Salvation Army has disbursed just $8 million of the $60 million raised for food, housing, and counseling services for people affected by the attacks. World Vision, which has raised $9 million, has spent less than $1 million on funerals, grief and trauma counseling, and rental and food expenses for bereaved family members. Campus Crusade for Christ and other ministries rushed in well-known Christian psychologists and counselors. These professionals trained local workers in helping people after a traumatic event.
Relief agencies simply sprang into action and improvised. Much of the relief money World Vision normally raises for crises provides for new homes, President Richard E. Stearns told Christianity Today.
Agencies like World Vision rarely grant money to rebuild shattered corporations, except for overseas microenterprise development. "We are used to helping people who have had their homes destroyed, but [are not used to] such a huge catastrophe where businesses and people are killed but the homes are left standing," Stearns says.
Givebacks Unlikely
Many groups did not consider what would happen if they raised too much money. Leaders of charity groups are now debating the meaning of September 11 and victims. Some are wondering whether they can spend September 11 relief money on anything else, or if they should return it. "You don't give back money," says one vice president of an evangelism group who asked not to be named. "You use it for good."
After the Red Cross imbroglio, evangelical groups such as World Vision quickly started rechecking their donations. World Vision asked affiliated relief groups for the names and addresses of people who were helped with World Vision funds. Several New York groups that help the poor, such as the Relief Bus and Campus Crusade's Here's Life Inner City, received World Vision money.
Richard Galloway, head of the Relief Bus, says that September 11 has even hit people living in poor neighborhoods far from the once imposing Trade Center towers. Relief Bus workers discovered that 30 percent of 178 people surveyed in the South Bronx lost relatives in the World Trade Center attack.
Meanwhile, other charities worry that the massive giving for September 11 will siphon funds from other causes. The evidence so far is mixed. ct interviewed more than 20 philanthropy consultants and fundraisers, and most were optimistic.
"So far, people seem to be giving to 9/11 efforts on top of their other giving," says John Hicks of J.C. Geever, a development firm that helps libraries, schools, churches, and other nonprofits raise funds.
Other groups say that the tragedy disrupted their crucial fall fundraising and that their receipts are down sharply.
"There was this mad scramble for funds this fall," says Peter Bradley, president of the International Bible Society. "Those groups that had a direct connection to the 9/11 events did well. Those that didn't were left out in the cold."
Related Elsewhere
Related mainstream articles include:
Sept. 11 Fund to Distribute $75M — The Associated Press (Dec. 12, 2001)
Huge aid pool just adds to 9/11 turmoil — USA Today (Nov. 16, 2001)
Red Cross rethinks strategy — Business Courier (Nov. 16, 2001)
Red Cross reverses its policy on special fund — Chicago Tribune (Nov. 15, 2001)
Red Cross Accelerates Relief Efforts — The Washington Post (Nov. 14, 2001)
Red Cross Changes Sept. 11 Decision — The Associated Press (Nov. 14, 2001)
As Sept. 11 charity money is distributed, concerns of inequality arise — The Associated Press (Nov. 9, 2001)
What happened to the September 11 charitable donations? — CNN (Nov. 9, 2001)
Red Cross fends off fundraising criticism — Fox News (Nov. 7, 2001)
The Red Cross closes its Sept. 11 fund. Is that money helping? — Time (Oct. 28, 2001)
Previous Christianity Today articles on September 11 fundraising include:
Economic Slump, Terrorism Jolt GivingCharities unrelated to September 11 face a difficult year. (November 27, 2001)
Opinion Roundup: Christian Charities Worry About Donation PlungeRelief agencies watch for a decrease in giving and debate how to use 9.11.01 in appeals. (October 19, 2001)
Have something to add about this? See something we missed? Share your feedback here.
Our digital archives are a work in progress. Let us know if corrections need to be made.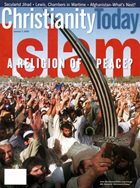 This article is from the January 7 2002 issue.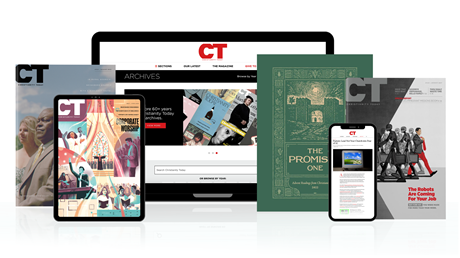 Subscribe to Christianity Today and get access to this article plus 65+ years of archives.
Home delivery of CT magazine
Complete access to articles on ChristianityToday.com
Over 120 years of magazine archives plus full access to all of CT's online archives
Subscribe Now
Flush Fundraisers: Too Much 9/11 Giving
Flush Fundraisers: Too Much 9/11 Giving