The battle for Christian radio
Christian broadcasters are calling for the resignation of Wayne Pederson as president of the National Religious Broadcasters (NRB)—even though he hasn't officially become president yet. What has the radioheads so upset is an interview Pederson gave to the Minneapolis Star-Tribune, which was published January 5. When people think of Christian radio, he said,
they think of the political right, and I think that's unfair. We missed our main calling with that. … [What's] disturbing to me is that evangelicals are identified politically more than theologically. We get associated with the far Christian right and marginalized. To me the important thing is to keep the focus on what's important to us spiritually. We're all entitled to our political views and evangelicals tend to gravitate toward more conservative politics, but sometimes in taking our stands we've allowed ourselves to be typecast and the effectiveness spiritually has been diminished. … There's an element in NRB that wants us to be politically oriented—to take stands on public issues, but that's not in our constitution. Our constitution says we're to make the Christian media as effective as it can be. We need to not be pulled into the political arena. We do have a political orientation for [Federal Communications Commission] stuff, but that should not be what we're known for.
For political Christian radio hosts, such talk is blasphemy. "This is a tragic thing for the NRB," Don Wildmon of American Family Radio tells WorldNetDaily. "Mr. Pederson has criticized those he calls the members of the religious right. If one stops to think about it, that includes. … Just about anybody who has worked hard to make the NRB what it is. … I really think ...
1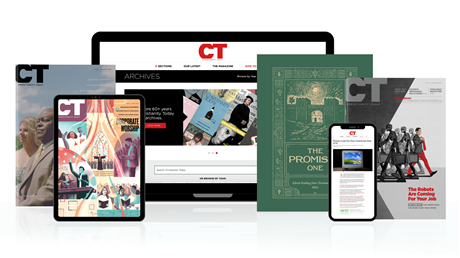 Find hope and historical insight. For a limited time, explore 60+ years of CT archives for free!
Daily devotions from Timothy Dalrymple during this pandemic.
Hundreds of theology and spiritual formation classics from Philip Yancey, Elisabeth Elliot, John Stott, and more.
Home delivery of new issues in print with access to all past issues online.
Join now and get print issues access to archive PDFs.
Saying Christian Radio is Too Political May Get Head of Religious Broadcasters Fired
Saying Christian Radio is Too Political May Get ...