Even as the Roman Catholic church has endured ever-worsening news about sexual abuse by some of its priests, Pope John Paul II has stood without apology for the spiritual power of priestly celibacy. The pope's unflinching commitment to celibacy sure beats the way global popular culture treats sexual activity as rivaling only oxygen as essential to existence.
Catholic clergy who know God's call on their life provide a dramatic example that a celibate life can be meaningful, rich, and fulfilling. People who expect the Vatican to announce, any day now, a sudden reversal of its centuries-long requirement of clerical celibacy show an inadequate understanding of how the Vatican functions and why it remains committed to this policy.
While lifting the requirement of clerical celibacy is a closed topic during John Paul's papacy, the Vatican would nonetheless do well to evaluate the possible consequences of its policy. There is not, of course, a direct line from clerical celibacy to clerical sex abuse. As Rod Dreher of National Review has observed, a mature Christian man does not begin molesting teenage boys (or younger children) simply because he is prohibited from marrying.
But one troubling factor of contemporary Roman Catholicism, at least in the United States, is the presence of an aggressive homosexual subculture—not one in which celibate homosexual priests merely wish to be left alone, but one in which blatantly noncelibate homosexual clergy discriminate against heterosexual candidates for the priesthood. Michael S. Rose describes this subculture in chilling detail in his book Goodbye! Good Men (available through Aquinas Publishing and forthcoming from Regnery). Christians must carefully evaluate claims of clerical conspiracy, of course, but what Rose describes may help explain why some bishops have ignored outrageous cases of sexual abuse by their priests.
Some seriously maladjusted men have not only been drawn to ordained ministry, but have even sometimes ascended to positions of authority. This crisis is not simply a matter of sexual orientation. A man feeling attracted to another man is one matter. A man acting on same-sex attraction by seducing a teenager or raping a boy is another matter entirely, and one that can (and should) lead to jail. Mandatory celibacy surely is not the main reason for the distressing phenomenon of sexual predators among Roman Catholic clergy, but allowing priests to marry could bring about a less lavender-friendly atmosphere in Rome's clerical ranks.
Further, welcoming married clergy would remove one barrier to unity among Western-rite Catholics and those Christians who already allow clerical marriage (Eastern-rite Catholics, the Eastern Orthodox, and Protestants). The church's teaching on sexual morality is clear, back to the pages of the New Testament: Christians are to limit their sexual activity to marriage. Both marriage and celibacy are gifts of God. Neither is to be despised or ridiculed. There is no third option for Christians who are serious about their faith.
If, decades or centuries from now, Western-rite Catholic leaders allow their clergy to marry, they will sacrifice nothing of orthodox doctrine. And such a decision would increase the likelihood that men of appalling sexual ethics would have to look elsewhere for their hiding places.
Related Elsewhere
In his National Review column referenced above, Rod Dreher wrote, "this is chiefly a scandal about unchaste or criminal homosexuals in the Catholic priesthood…For Catholics, to start asking questions about homosexuality in the priesthood is to risk finding out more than many Church members prefer to know."
Other related articles include:
'Lavender Mafia' Weakens Church — New York Daily News (May 29, 2002)
Don't end celibacy for priests — The Washington Times (May 28, 2002)
Jesus' response? Don't ask Newsweek — The Indianapolis Star (May 2, 2002)
Homosexuality in priesthood is under increasing scrutiny — The New York Times (April 19, 2002)
Yahoo! full coverage provides an archive of current news and opinion articles on the clergy abuse scandal.
Both The Boston Globe and Boston Herald have special areas of their Web sites devoted to covering the clergy abuse scandals.
The Linkup, a group for survivors of clergy abuse, keeps a close eye on "black collar crimes" around the country.
Christianity Today articles on church sexual abuse include:
Coverups Prompt Demands for ResignationNew evidence suggests Boston archbishop protected known pedophile priests. (April 26, 2002)
'A Time of Justice'California congregation plays critical role in arrest of sex abuser. (April 26, 2002)
A Preventable TragedyEvangelicals must not pretend to be immune to sexual sin by clergy or volunteers. (April 16, 2002)
How the Clergy Sexual Abuse Scandal Affects Evangelical ChurchesSin and secrecy aren't limited to Roman Catholics, say pastors and scholars. (March 20, 2002)
Campaigner Says Churches Ignore Child AbusePresident of ECPAT accuses clergy and church workers of perpetrating child abuse.
Pain ReliefThe Christian & Missionary Alliance apologizes to adults abused as missionary kids in Africa. (July 12, 1999)
Church Nearly Closed After Lawsuit (July 13, 1998)
From Trauma to TruthOnce-abused children demand accountability. (Apr. 27, 1998)
Sexual Abuse in Churches Not Limited to Clergy (Oct. 6, 1997)
Molestation Damages Total $119 Million (Sept. 1, 1997)
Have something to add about this? See something we missed? Share your feedback here.
Our digital archives are a work in progress. Let us know if corrections need to be made.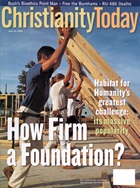 This article is from the June 10 2002 issue.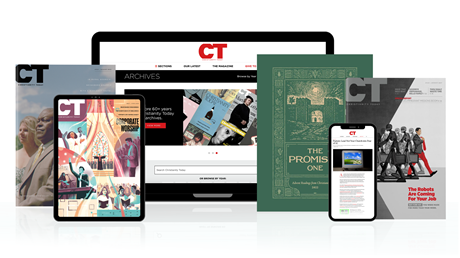 Annual & Monthly subscriptions available.
Print & Digital Issues of CT magazine
Complete access to every article on ChristianityToday.com
Unlimited access to 65+ years of CT's online archives
Member-only special issues
Subscribe
Two Cheers for Celibacy
Two Cheers for Celibacy