In 1999 Gladys Staines became a widow and a single parent after Hindu radicals torched the jeep in which her missionary husband and sons were sleeping. Four years later, she is becoming one of India's most celebrated peacemakers.
In an exclusive interview with Christianity Today, Staines, 50, said strife-torn India urgently needs communal harmony. Theodore Williams, former chairman of World Evangelical Fellowship and now a pastor at large at the Richmond Town Methodist Church, Bangalore, endorsed her call. He said Staines's campaign for tolerance and religious harmony is "more relevant now than ever." The western Indian state of Gujarat, for example, has been reeling under severe religious tension since February 2002. About 1,800 people have died in the continuing conflict between Hindus and Muslims.
Four years ago, the Staines family's tragedy appeared on the front pages of newspapers worldwide. Graham Staines, 57, and the couple's two sons, Philip, 10, and Timothy, 8, were burned to death January 23, 1999, in a remote village in the eastern Indian Orissa state, outside a small, makeshift church in the village of Manoharpur, about 600 miles southeast of the Indian capital, New Delhi. The eldest Staines child, Esther, now 16, and Gladys Staines were at home on the night of the fire.
The news media in India prominently featured Staines as she publicly forgave the killers. "I have forgiven the killers, but the law must take its own course," she said.
Months later, officials arrested Dara Singh, a charismatic Hindu radical, and 10 supporters. Their murder trial in the Orissa state capital of Bhubaneswar has had many delays. Singh protested his arrest by engaging in two hunger strikes in his Orissa jail cell, causing the trial to be postponed. Other court cases against Singh have also contributed to delays in the prosecution testimony, which began in January 2002. There is extensive popular support for Singh, who is also an animal rights extremist, and Hindu nationalist supporters proclaim his innocence on a website dedicated to him.
As the criminal trial has stagnated, Staines and her daughter have reclaimed their lives. Esther is an arts student at the Hebron Academy boarding school in the south Indian hill station of Ooty, about a seven-hour drive from Bangalore. Staines said her emotions still run strong. "I do feel sad sometimes. I am a woman. But I draw inspiration from God's Word and console myself, often identifying with women like me who have also lost their children, maybe in accidents, natural calamities."
She draws encouragement from American Annie Johnson Flint's hymn, "He Giveth More Grace."
"That has been a great source of inspiration and strength for me to cope with the day to day work, the fact that his grace is always there for us," Staines said. Flint's teaching career was cut short by crippling arthritis. She spent the rest of her life writing 6,000 hymns and gospel songs and died in 1932. Staines said Flint's faith was strongly evident in these words:
He giveth more grace as our burdens grow greater,
He sendeth more strength as our labors increase,
To added afflictions He addeth His mercy,
To multiplied trials He multiplies peace.
Indian Hero
After the murders, Staines went back to her native Australia for a lengthy furlough. But she returned to Orissa to run the leper clinic that her husband managed in Baripada. Indians nationwide see her as an example of compassionate Christianity. Sam Dorairaj Reuben , chairman of Far East Broadcasting Associates, said, "She may be an ordinary woman, but I believe God has used her as an extraordinary tool to spread his word mightily."
In 2002 peace activists in India gave Staines the prestigious Gandhi Communal Harmony award. She was one of three recipients, each from a different religion. "I accepted the award because it was for communal harmony. That is the need of the hour," she said, citing Romans 12 as a biblical wellspring of her peace activism.
"Live peaceably with all men. Tensions will be there but that is where grace is required very much," Staines said. "I can give a whole sermon on grace."
Mother and daughter speak to each other in Oriya, a local language in Orissa. Though she had not applied for Indian citizenship, she says, "This is my home. This is where my husband and the children have died." Staines is one of about 1,000 missionaries working legally in India.
The federal government has not granted her a permanent visa. But many admirers, including Swami Agnivesh, the internationally known activist against bonded labor, have petitioned the prime minister and the Indian president to grant Staines Indian citizenship.
She has pledged to remain in India: "Graham would not have wanted me to pack my bags and just go off like that to Australia." She first came to India in 1981. She met Graham at the Baripada leprosy home, where Graham had worked since he first came to India in 1965. They married in 1983. The Evangelical Missionary Society established the home in 1897.
Staines said people across India are aware of her commitment to India: "I still receive hundreds of letters from people, many unknown to me, from different parts of the country expressing their support to me." Most of her friends are Hindus, she said, adding that she is comfortable with Orissa customs, food, language, and clothing.
Leprosy ministry
In recent months, the tall and gracious Australian in a traditional blue Indian sari has been raising funds for a 40-bed hospital in memory of her husband. It will cost the equivalent of $250,000.
The facility would be a major expansion. Leprosy (also known as Hansen's disease) is a significant problem in India, home to an estimated 570,000 patients out of 1.8 million worldwide. The hospital will have facilities for surgery and physical therapy. The existing leprosy home at Baripada will be converted into a rehabilitation center, able to handle 60 patients. Doctors can usually stop leprosy with drugs, but the debilitating effects of the disease mean patients need extensive reconstruction of damaged facial features, feet, or hands.
Outreach to India's lepers itself is not controversial. Evangelistic outreach is. After the murders in 1999, some Hindu radicals accused Graham Staines of converting poor Hindus to Christianity.
But Gladys Staines told CT that her husband was teaching only local Christians at the time of his death. And his "jungle camps" were specifically meant for Christians. "Of course others could not be stopped from attending those meetings," she said.
Polished through hardship
Staines agreed in June, as a prosecution witness at the murder trial, to testify about her husband's work. Facing aggressive questions from defense attorneys, Staines under oath denied that her husband bribed people to induce conversion. "It is not a fact that we have converted hundreds of people into Christianity," she testified. "My husband had come to India to serve leprosy sufferers and rehabilitate them in the society."
Hindu nationalists have been sharply critical of Staines. The state government in Orissa has opposed the use of land for the new hospital. Other Hindu radicals resist any Christian effort to care for poor Hindus. The federal government provides security when she speaks in public. "The hate campaign is part of life," she said. "What is necessary is to keep working for the welfare of the downtrodden. The Lord is watching us and he will take care of us."
Since 1999 Staines has traveled widely. "As I travel the length and breadth of India, there is a lot of support for my cause," Staines said. But Staines told CT that people most often ask her why a peace-loving man like her husband and two innocent kids were murdered. "I will never have answers to those questions, maybe only in heaven," she said.
Staines does not hide emotional wounds, which are still raw. "If we don't experience the grace of God, we become bitter. We have to turn to God, not to others. Experience forgiveness and forgive others. Grace is available. Once you forgive, there will be healing."
Whenever people praise her for her act of courage and goodness, she becomes uncomfortable. "I am an ordinary woman with all the baggage an ordinary woman carries. I am like anybody else," she says. "I need to be often in communion with God, so please don't put me on a pedestal. I am very human. I get discouraged.
"My prayer to the Lord is: Take me as I am. You know how precious stones become crystal clear? They go through polishing and hardship, and that's how our lives should be."
Staines said memories of Graham, Philip, and Timothy are never far from her mind. "I keep having this dream that my husband and the kids are playing in a vast green field with lovely landscape.
"It is like paradise, and they are playing with each other, including with my mother. I picture heaven like this and get comfort. I know the Lord loves little children."
And with the hope comes a deeper empathy: "When I see boys with their mothers and little children, I sense the hurt. The pain is there."
S. David and Manpreet Singh are journalists in India.
Related Elsewhere
Previous Christianity Today coverage of the Staines family includes:
Take Up Arms Against Missionaries, Says Hindu Leader | Clouds darkening over India. (March 6, 2001)
Australian Missionary's Murderer Arrested | Evading police for more than a year, Singh was arrested in February for the murder of Australian Baptist missionary Graham Staines. (April 3, 2000)
Arrest made in India murder of missionary Graham Staines | Hindu radical apprehended after one year, but Christians claim state oppression now main problem. (Jan. 31, 2000)
Murdered missionary's widow will continue his work with India's lepers | Impression of India 'not at all' changed by murder of husband and children (Dec. 1, 1999)
Hindus Protest Papal Visit to India | Fundamentalists accuse Christians of 'forced conversions' (Nov. 16, 1999)
Hindu Radical Fingered in Staines Killing (Sept. 6, 1999)
Article continues below
The Fiery Rise of Hindu Fundamentalism | After a missionary and his two sons are martyred, Christians in India press for greater religious freedom. (Mar. 1, 1999)
Mainstream media coverage of the Graham Staines murder and trial includes:
Staines accused not Bajrang men: CBI—The Indian Express (Jan. 27, 2003)
Staines murder accused not Bajrang Dal activists: CBI—The Times of India (Jan. 27, 2003)
Missionary killing defense denied—The Sunday Mail, Australia (Jan. 17, 2003)
Staines was not converting tribals: CBI—PTI (Jan. 16, 2003)
Indian confesses in missionary killing—BBC (Feb. 2, 2002)
12 associates join Dara in hunger strike— Rediff.com (June 9, 2001)
Dara Singh's condition 'serious'— Rediff.com (June 8, 2001)
Christian body alleges persecution of Staines' widow— Rediff.com (March 3, 2001)
'I wanted to teach Staines a lesson, not kill him'— Rediff.com (Feb. 2, 2000)
Have something to add about this? See something we missed? Share your feedback here.
Our digital archives are a work in progress. Let us know if corrections need to be made.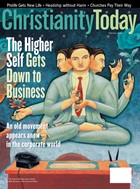 This article is from the February 2003 issue.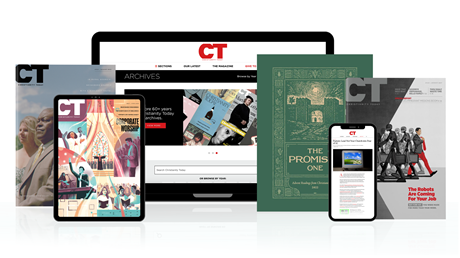 Annual & Monthly subscriptions available.
Print & Digital Issues of CT magazine
Complete access to every article on ChristianityToday.com
Unlimited access to 65+ years of CT's online archives
Member-only special issues
Subscribe
"Once you Forgive, there will be Healing"
"Once you Forgive, there will be Healing"