Richard Dooling is a lawyer who lives in Omaha and commutes online to Bryan Cave, LLP, in St. Louis, where he specializes in developing web-based legal products. He is also the author of five books: Blue Streak (on swearing, speech codes, and other such matters) and four novels, the most recent of which is Bet Your Life (HarperCollins), an homage to noir classics such as Double Indemnity. Dooling is currently collaborating with Stephen King on a forthcoming television series, Kingdom Hospital. This interview was conducted via e-mail.
Let's start out by boldly going where most reviewers didn't. Bet Your Life is a detective story, but it's also more than that. It looks at death and damnation and the problem of belief in the modern world. Is this your most Catholic novel to date?
I begin every novel with the vow that I will not write about technology, Catholicism, or hell. As you know, I end up writing about all three. They just happen to be personal obsessions of mine. However, the next novel will not deal with any of them.
The most interesting character to me is someone who is stuck in the no man's land between Belief and Unbelief, Faith and Faithlessness. I'm capitalizing like a German, but it doesn't matter whether it's faith in a person or in God, or belief in science or whatever, it's the desperate in-between state that makes for interesting dramatic tension.
As for most Catholic novel to date? Mmm. Chapter 12 in White Man's Grave, where one of the protagonists goes to morning mass and confession for the first time in 40 years, is definitely my most Catholic chapter, but perhaps I might agree that in terms of direct references to Catholicism (as opposed to belief in the soul or Christianity), Bet Your Life has the most, simply ...
1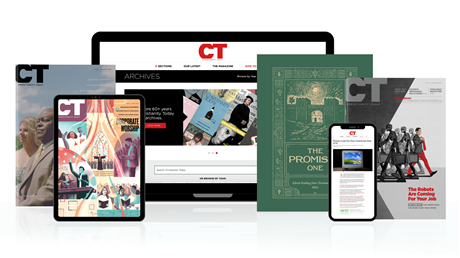 Subscribe to Christianity Today and get access to this article plus 65+ years of archives.
Home delivery of CT magazine
Complete access to articles on ChristianityToday.com
Over 120 years of magazine archives plus full access to all of CT's online archives
Subscribe Now
Double Indemnity Meets Dead Souls
Double Indemnity Meets Dead Souls