In four villages in Vietnam's Lai Chau Province a few weeks before Christmas, 19 police agents destroyed house churches belonging to ethnic Hmong Christians. Freedom House's Center for Religious Freedom also reported that high-level authorities in the northwestern province threatened to "kill all Christian leaders."
The threats, according to the center, come after a year in which police beat to death three Hmong Christians. Among them was the 10-year-old child of a church leader.
Center director Nina Shea reports that human-rights abuses in Vietnam worsened in the past year. Vietnam's constitutional guarantee of religious freedom comes with excessive fines, surveillance, raids, torture, and church closings for religious bodies that do not submit to its extreme controls.
As Shea noted in congressional testimony last October, the Communist controls explain "why advocates of freedom of speech and freedom of religion are arrested for such vague offenses as 'inciting social disorder,' 'disrupting national unity,' and 'violating Vietnamese values and traditions.' "
Some 15,000 Hmong Christians from northwest provinces have fled to the Central Highlands in the past six years. There they found relative safety until a peaceful protest—or an "uprising," according to some sources—by numerous tribal groups in February 2001 led to a government crackdown. Troops uprooted Hmong highlanders and forced them into desolate lands. Authorities continue to use the protest as a pretext for raiding house churches.
The government campaign against unregistered house churches endangers more than 250,000 Hmong and other tribal (Montagnard) Christians. By contrast, in 2001 the government granted official recognition to—and clamped tight controls on—the Southern Evangelical Church of Vietnam, which represents about two-thirds of the country's 1.1 million evangelicals.
Including 5.2 million Catholics and other denominations, according to Operation World, Christians overall number 6.5 million, more than 8 percent of Vietnam's population.
Persecution is not limited to outlying areas. Police without a warrant last August raided a prayer meeting in the home of Pastor Bui Van Ba, general secretary of the Full Gospel House Church organization in Ho Chi Minh City.
The authorities beat Ba and others, violently shoved his wife around until she passed out from chest injuries, and bashed another pastor's head against a concrete wall—butit was Ba who was arrested for "resisting an officer doing his duty."
Rights groups have urged the State Department to designate Vietnam as a Country of Particular Concern (CPC). That could lead to economic sanctions.
But Robert Seiple, former ambassador at large for international religious freedom, says "There's nothing to be gained by embarrassing the Vietnamese publicly, or by forcing them to shut down their human-rights dialogue with us because they've been embarrassed."
Seiple says Christians should urge their elected representatives to keep religious freedom on the agenda in all U.S. talks with Vietnamese officials. Thus U.S. officials must convey that the issue is not going to go away and must be resolved for Vietnam to have profitable international relations.
"We have to be persistent and consistent in terms of the talking points and agenda," Seiple says. "The dripping water will someday erode the rock, and all of us need to be part of that constant drip."
As part of that effort, politely request information about what steps Vietnam is taking to ensure religious freedom: H. E. Nguyen Tam Chien, Ambassador of the Socialist Republic of Vietnam to the U.S.A., 1233 20th Street N.W., Suite 400, Washington, DC 20036 (Fax: 202.861.0917).
Additionally, notify the Vietnamese tourism minister that you will not be visiting Vietnam until religious rights are honored there: (Mrs.) Vo Thi Than, Director General, Vietnam National Administration of Tourism, 80 Quan Su St., Hoan Kiem Dist., Hanoi, Vietnam (Fax: 011.84.4.9424115).
Pray for registered churches to withstand pressures to compromise their faith, for protection for unregistered churches, and for pastors and others imprisoned for their belief.
— Jeff M. Sellers
Related Elsewhere:
For more articles on Vietnam, see Christianity Today's World Report and Yahoo's full coverage.
Previous Christianity Today articles about religious freedom in Vietnam include:
Christmas in Vietnam | A missionary writes about this year's bleak holiday in the Dak Lak Province (Dec. 26, 2002)
Vietnam's Hidden Tragedy | American church leaders manipulated as communists cover up abuse of tribal Christians. (Sept. 20, 2002)
Proposed Repatriation of Vietnamese Tribal Christians May Be Flawed | The government continues to persecute believers while giving a guarantee for the safety of returning refugees. (Jan. 29, 2002)
Empty Legal Rights | What you can do to help persecuted Christians in Vietnam. (Jan. 15, 2002)
Activist Christian Pastor Arrested In Vietnam | Public Security Police have busted up Mennonite services four times this year. (August 24, 2001)
Viet Nam Protestants Call Conference 'Miraculous' | But tribal minority Christians fear future persecution. (Feb. 14, 2001)
'We Are Always In Persecution' | Vietnam's Christians are arrested, tortured, and fined, even though the government claims to promote religious freedom. (Jan. 10, 2001)
Vietnam Protestants Call Conference 'Miraculous' | But tribal minority Christians fear future persecution. (Feb. 14, 2001)
Vietnam Jams Hmong Christian Radio Broadcasts | Government tries to curb spread of Protestant Christianity along Chinese border. (Sept. 1, 2000)
Authorities Destroy 'Church' in Vietnam | Crude structure in Ho Chi Minh City slum had been erected only hours earlier. (July 27, 2000)
Christians Targeted in Vietnam's Highlands | Crackdown follows massive anti-government protests. (June 26, 2001)
Napalm Victim Now Agent for Peace | Canadian Christian remembers tearing burning clothes from her flesh. (Feb. 8, 1999)
Jesus Can Still Mean Jail | The plight of Vietnam's 700,000 evangelical Christians. (Nov. 11, 1998)
House Pastors Jailed in New Crackdown | Seven Vietnamese pastors imprisoned. (Jan. 6, 1997)
Previous Bearing the Cross articles include:
China—January 2004
North Korea—July 2003
Indonesia—April 2003
Nigeria—Feb. 2003
Egypt—Dec. 2002
Cuba—Oct. 2002
Turkmenistan—Aug. 2002
India—June 2002
Saudi Arabia—April 2002
Iran—March 2002
Vietnam—January 2002
Pakistan—Nov 2001
Laos—Oct, 2001
North Korea—Aug. 2001
Sudan—June 2001
Indonesia—April 2001
China—March 2001
Our digital archives are a work in progress. Let us know if corrections need to be made.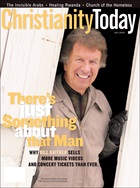 This article is from the April 2004 issue.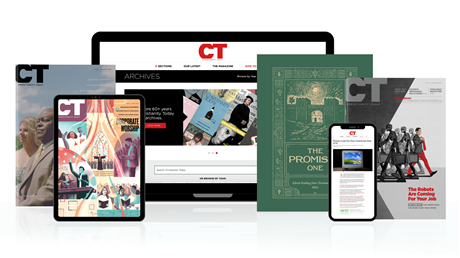 Find hope and historical insight. For a limited time, explore 60+ years of CT archives for free!
Daily devotions from Timothy Dalrymple during this pandemic.
Hundreds of theology and spiritual formation classics from Philip Yancey, Elisabeth Elliot, John Stott, and more.
Home delivery of new issues in print with access to all past issues online.
Join now and get print issues access to archive PDFs.
Lip Service
Lip Service