Colombian pastor Alfredo Torres of Christians for Peace has negotiated with armed groups to free hostages. Once Torres asked a member of the secretariat of the Revolutionary Armed Forces of Colombia (FARC) why the group persecutes evangelicals. The FARC official gave the following justifications:
Evangelical pastors live well, at the expense of the people. He cited as an example a pastor of a church of 1,000 members who left San Vicente del Caguan. The pastor took his herd of cattle with him, rather than leave the animals for the needy of the community.


Evangelicals take up offerings, but do not have a vision to improve society. The FARC leader noted the lack of an evangelical school in San Vicente. When the FARC organizes community projects, such as building bridges, everyone but the evangelicals pitches in to help. Yet the evangelicals are the first to use the bridge. The church places great emphasis on saving souls but does little to relieve physical suffering.


Evangelicals are agents of U.S. imperialism.


Evangelicals organize corrupt political parties.


Evangelicals are anti-guerrilla. They believe the FARC are the only bad guys and that everything the government does is good, despite its rampant corruption.


Compass Direct news service, which monitors religious persecution throughout the world, read this list of charges to a former FARC sub-commander who has since converted to Christianity. Is this really what the FARC believes about evangelicals?
Yes, he replied, in addition to other things.
When peasants join a church, they will not follow the FARC.


Guerrillas can't get a foothold in a community with a church.


Thus, armed groups promote an image of the church based on gross ignorance or lies. For example, they allege that a woman who wants to join a church must first have sex with the pastor. They charge that the church is just a business; pastors keep tithes for themselves and have parties with the church offerings. Evangelicals, they maintain, are government agents who pacify people to make them submissive to the state.
These outrageous notions about evangelicals are obviously false. Yet Colombian church leaders acknowledge the church should do more to alleviate poverty and help the millions of displaced persons who have flooded the nation's cities. Some prominent church leaders are indeed wealthy, while their churches turn away the poor who need help.
When asked how the church could improve its image among the armed groups, the former guerrilla said simply, "Change."
Copyright © 2003 Compass Direct
Related Elsewhere:
Also posted today
Forgotten Casualties of an Uncivil War | Three million Colombians are displaced, with few prospects
Lessons from a Hostage Pastor in Colombia | A young minister works to prevent guerrilla kidnappings.
Yesterday, CT posted two dispatches from Colombia:
New Life in a Culture of Death | Hope for Colombia dwells inside its most lethal killing field—Bellavista prison (Feb. 2, 2004)
'I Was Looking for Peace and Found it in Christ' | A converted felon in Colombia reflects on life in the guerrilla ranks. (Feb. 2, 2004)
More CT articles from Colombia include:
Kidnappers Release Two Christian Relief Volunteers in Colombia | Ransom demand paid for evangelical lawyer and businessman. (Jan. 05, 2004)
Colombian Rebels Kill Evangelical Pastors | Two church leaders ambushed in August. (Sept. 03, 2002)
Rebels Force Churches to Close in Colombia | Christians accused of political involvement in May 26 elections (May 16, 2002)
Missionaries Defy Terrorist Threat in Colombia | U.S. Embassy says North Americans are guerrilla targets. (April 30, 2002)
Missionaries May Be Target Of FARC Guerrillas | U.S. embassy in Colombia issues warning to missionaries and churches. (March 08, 2002)
New Tribes Missionaries Kidnapped in 1993 Declared Dead | Mission concludes Colombian guerrillas shot the three men in 1996. (Sept. 27, 2001)
Risking Life for Peace | Caught between rebels, paramilitaries, and crop-dusters, peacemaking Christians put their lives on the line in violent Colombia. (Sept. 07, 2001)
Hostage Pastor Released Unharmed In Colombia | Wife pledges to stay in Colombia because the kidnappers cannot stop the Lord's work. (Aug. 20, 2001)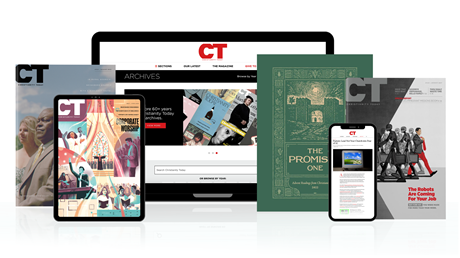 Annual & Monthly subscriptions available.
Print & Digital Issues of CT magazine
Complete access to every article on ChristianityToday.com
Unlimited access to 65+ years of CT's online archives
Member-only special issues
Subscribe
Why the FARC Hates Evangelicals
Why the FARC Hates Evangelicals