true
Today marks the special 15-year anniversary DVD release of Field of Dreams, arguably the best-loved baseball movie ever. Here's the strange thing about that Capra-cornball classic: It's as preoccupied with spiritual things as it is with the smell of a ball glove, the taste of a hot dog or the thrill of the grass.
Seems that's true of many baseball movies—and baseball in general, it seems. I'm not much for allegory, or that "Baseball is life" nonsense. Still, there's something about the particularities of the game, and the movies and books it's inspired, that keeps lifting my eyes from the green of the infield to the blue of the summer sky, and beyond …
These are my personal picks for the Ten All-Time Greatest Baseball Movies. Any self-respecting ball fan, or movie fan, will second-guess many of my calls, but I've got no problem with that. Pull up a chair next to this hot stove here, and let's talk a little baseball!
1. Field of Dreams (1989)

A voice in an Iowa cornfield whispers, "If you build it, they will come." So he does, and they do. And then when it says, "Ease his pain," he does what he can—though it turns out there's a lot of guys with pain to ease. If you've ever pursued (and doubted) a calling, or been torn between what you ought to do and what you yearn to do, this film might break your heart wide open. If you've labored to make a place where others can live out their dreams, if you love talking baseball with your little girl in the bleachers on a cool summer evening, and especially if you wish Shoeless Joe Jackson would finally get a break—this is the movie for you. No other sports film comes close—a miraculous film adaptation of the best baseball novel ever written (W.P. Kinsella's Shoeless Joe).



2. Ken Burns' Baseball (1994)

At some point in this nineteen-hour documentary (talk about extra innings!), you may start finding it just a little slow. There's a reverent solemnity that seems kind of inappropriate for what is, after all—a game. I mean, C'mon, Ken, this ain't the Civil War! But don't let its gentility and leisurely pace put you off. Like the game itself, this masterful film "unfolds its mysteries slowly," and every time I go back to it, I love it all the more. Apparently I'm not the only one; it's the highest-rated baseball film on IMDb (with Field of Dreams a close second), packed with crackerjack story-telling and fascinating human insights. Baseball is a game of history, of great names and heroic accomplishments, and Baseball makes it all come alive.



3. A League of Their Own (1992)

Tom Hanks is hilarious as a world-weary ex-pro hauled from the bar to manage an All-Female baseball team—because all the men are off fighting WWII. Geena Davis is spectacular as the firstborn no-nonsense Oregon farm girl whose skill behind the plate propels her team toward a league championship. There's a great sense of period style, the music swings, and Jon Lovitz nails the role he was born to play—ultra-jaded scout Ernie Capadino. There's sibling rivalry that goes beyond mere plot device, and—without taking itself too seriously—the movie gives a feel for what it must been like when Rosie the Riveter, not to mention Sherry the Shortstop, found their way in what had been strictly a man's world. A Washington Senators manager said, "This game of baseball is only one half skill. The other half is something bigger." He'd have loved this team, and this movie: they've both got miles and miles and miles of heart.



4. Bang the Drum Slowly (1973)

They always talk about how sad this one is, and I guess they're right, seeing it's about a guy dying and all. But what gets me is how funny the darn thing is. Not laugh-out-loud, Major League funny, but Ring Lardner funny. Mark Harris adapted his own 1956 novel, and every out-of-kilter, syntax-skewed line of dialogue persuaded me all the more to track down every last Henry Wiggen novel for some fine summer reading. Bobby DeNiro plays sweet and dumb as an expendable major league catcher with minor league skills and a T-ball mind, who confides in his pal—the team's hottest pitcher, rendered with an ear-tickling Huckleberry Hound accent by Michael Moriarty—that he's dying of Hodgkin's disease. They keep it from the team, but the sought-after southpaw strikes his own secret deal, negotiating an almost biblical clause in his contract: "He gets sent down, I get sent down. Wherever he goes, I go." You'll be amazed at the deeply moral heart of this film, at what it has to say about loyalty and compassion and the ordinary human decency that turns up sometimes, even on a crude and cantankerous big league team.



5. The Sandlot (1993)

This movie is set in the terrifying, mythic-scaled world kids live in that only shrinks when they get older. It knows about the uncelebrated heroism it takes to fit in, how it feels to mess up, and about fathers and sons and moms and friendships that last. The setting is 1962. Maury Wills (who does a cameo) is chasing the stolen base crown, and an egghead fifth-grader moves to Los Angeles too late to make friends before summer vacation. He meets these guys at a sandlot, but they're really good ball players, and he can't catch or even throw, so he completely blows his one chance, except there's this one guy, Benny … Every kid lives with fear—of not fitting in, of being lousy at everything—and this wise movie might have something to say about that to the right kids at the right time. This might be the best baseball movie for kids.



6. Pride of the Yankees (1943)

Hate to admit it: I'm not a fan of older movies. Even so, this big-hearted tribute to one of the most quietly heroic men in the game completely won me over. I've always been a sucker for Lou Gehrig's amazing "Today I consider myself the luckiest man on the face of the earth" speech, but the rest of this sweet film, as unpretentious and decent as the ballplayer who inspired it, adds considerably to the power of that heart-rending goodbye. There's great chemistry between Gary Cooper and the effervescent Teresa Wright, and it's their love story that makes this movie work. But don't worry; there's plenty of baseball. Babe Ruth plays himself with all the boisterous bluster you'd expect—and how cool that he'd do that in a film that sometimes doesn't make him look good. Bill Dickey has a fabulous cameo, and a young Walter Brennan—who knew there ever was a young Walter Brennan?—plays sportswriter Sam Blake. If you love vintage films, you've already seen this one. If not, take it from me—it's a doozy.



7. The Natural (1984)

It's gorgeous, and nobody's ever captured the nostalgic feel of what baseball must have been like in its early days—or anyway, what it should have been like—as well as director Barry Levinson. That's why The Natural ends up near the top of pretty much every ball fan's Top Ten list. I can't rank it quite so high, since this also happens to be the worst movie adaptation I've ever seen. Bernard Malamud's vinegary novel is among the finest of the twentieth century, terse and brutally unsentimental right up to its cliché-defying conclusion. It's everything this lovely film isn't. Still, taking it on its own terms, it's a classic, required viewing for anyone who loves the game.



8. Bull Durham (1988)

Lots of baseball movies are "religious," and this one—written and directed by former minor leaguer (and former evangelical) Ron Shelton—is the most religious of them all. One problem: it sure ain't my religion. Annie Savoy, a "baseball Annie" who takes up with a different young prospect every season to educate them in the ways of the world, her flesh and the devilishly divine secrets of baseball (and poetry), opens the film with one of the most inspired and entertaining pieces of heresy every spoken, but I say, don't let that stuff get to you—you want to play ball, you put up with a little cursin' and chewin'. Sports Illustrated ranks this the #1 Sports Film of all time, and while it's not as inspiring or as affecting as my top-ranked faves, there's no arguing its incredibly authentic minor league feel. And Costner, Sarandon, Robbins—now that's an All-Star line-up!



9. The Rookie (2002)

If the racy irreverence of Bull Durham puts you off, you won't go wrong with this family-friendly celebration of marriage, teamwork and ordinary miracles. It's based on the true story of Jim Morris, a Christian whose worst-to-first high school ball team insists he make good on his bargain: they won the championship, now he's got to take one last run at the big leagues, a dream he abandoned a decade earlier when his shoulder blew out. It's two comeback stories in one, and if Morris's faith may be reduced to something of a good-luck token in the film, that's quibbling—it's there, it's essential to the story, and it's handled with subtlety from the fascinating opening scene to the inspiring finale. His troubled, critical father is played with aching authenticity by Brian Cox, but it's Rachel Griffiths as Morris's wife who is the star here. She charges the standard-issue strong-but-supportive wife role with electricity and presence, and every one of her big scenes is filled with unspoken nuance. Here's a story about taking risks, about finding your place in the world, and about the difference faith can make—faith in the people we love, and faith in the God who loves us.



10. Major League (1989)

Okay, this one's crude and rude and it'll do anything for a laugh. But it works. It's one hilarious movie, with gags that get told and retold in locker rooms and at ball practices and after church council meetings. (Well, maybe not church council meetings. Depends on your church council.) The premise is insane: the owner of the (then-lowly) Cleveland Indians dies, and his widow signs a team so inept the league will have to agree to move the club to Florida. You know what happens next, but hey—it's not whether they win or lose, it's how funny they are when they play the game!
On the Bench
Six more that didn't quite make the starting lineup, but they sure got game:

Eight Men Out

(1988)


Rookie of the Year

(1993)


Little Big League

(1994)


Damn Yankees!

(1958)


Fear Strikes Out

(1957)


The Bingo Long Traveling All-Stars & Motor Kings

(1976)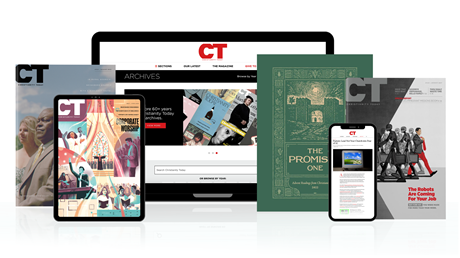 Subscribe to Christianity Today and get access to this article plus 65+ years of archives.
Home delivery of CT magazine
Complete access to articles on ChristianityToday.com
Over 120 years of magazine archives plus full access to all of CT's online archives
Subscribe Now
Take Me Out to the Movies!
Take Me Out to the Movies!