A single mother of six in inner-city Miami, Angela Mack struggles to provide her family with the basics. So she was overjoyed when her two oldest children received state-funded scholarships that enabled them to enroll in a private school.
Not only have Lincoln Marti's uniforms removed the pressure to dress for success, Mack's 16- and 17-year-olds benefit from stricter discipline and smaller class sizes.
"I see changes in my daughter's grades and motivation about going to school," says Mack, a food service worker with Head Start. "The same for my son."
However, whether the scholarships will last until graduation is in question after a state appeals court ruled in August that the scholarship program is unconstitutional. The state constitution prohibits any public money from going to religious institutions. More than 30 states have similar "Blaine amendments."
Instituted in 1999, Florida's Opportunity Scholarships were available to parents of students in substandard public schools. For the 2004-05 school year, stipends averaging $4,200 went to 732 students, with 385 enrolled in religious schools.
"Courts do not have the authority to ignore the clear language of the constitution, even for a popular program with a worthy cause," Judge William Van Nortwick wrote for the 2-1 majority.
Saying the governor tried to "spin" vouchers as a benefit for poor families, Florida Education Association attorney Ron Meyer lauded the court's ruling.
The case appears headed for the Florida Supreme Court, although the state asked for either a rehearing or arguments before the first district's full 15-judge panel.
In February the U.S. Supreme Court upheld the state of Washington's denial of a state scholarship for a theology student. No constitutional challenge against Blaine amendments across the nation has yet appeared.
Tallahassee attorney Barry Richard told CT the court's reasoning would block Medicaid treatment at religiously affiliated hospitals in Florida.
Jay Sekulow, chief counsel for the American Center for Law and Justice, said the vouchers might yet prevail. Sekulow compared the Opportunity Scholarships to a Cleveland voucher program the Supreme Court upheld in 2002.
"The trend has been to try to accommodate this on a state law level," Sekulow said. "Here you have a state wanting to do it, so generally those have gone in favor of the state."
None of this legal maneuvering matters to Mack, who dreads the idea of her children leaving Lincoln Marti.
"They're taking charge of their life," she said. "They don't want to change schools."
Related Elsewhere:
The court's opinion is available online.
News elsewhere about the Florida vouchers case includes:
Florida court declares school vouchers illegal | A Florida appeals court ruled yesterday that Gov. Jeb Bush's school voucher program violates the state's constitution, which bars using tax dollars to send students to religious schools. (Washington Times, Aug. 16, 2004)
Appeals court rules vs. school vouchers | Fla. law called unconstitutional (Associated Press, Aug. 17, 2004)
More Christianity Today articles about state funding of students at religious schools includes:
Breaking Up a Monopoly | The Supreme Court has put parents back in charge of their children's education. (A Christianity Today Editorial, July 29, 2002)
Scholarship Wars | Supreme Court says states can deny public funds to some religious students. (March 17, 2004)
Locke vs. Davey Won't Hinder Voucher Expansion, Say Legal Experts | Religious institutions must be included in federally funded programs. (March 17, 2004)
Weblog: Supreme Court Clouds Church-State Rules | Supreme Court: States don't have to treat "devotional theology" like all other subjects (Feb. 25, 2004)
Weblog: Supreme Court Justices Ask 'How High a Wall of Separation?' | Should the Supreme Court strike down Washington State's "Blaine Amendments," the implications nationwide would be "breathtaking" (Dec. 04, 2003)
Weblog: Supreme Court Will Take on 'Blaine Amendments' | Such amendments appear in 36 other state constitutions, which were created in the late 1800s to fight Roman Catholicism (May 20, 2003)
Virtue via Vouchers | The Supreme Court's recent decision can help prevent more corporate scandals. (Dec. 04, 2002)
Florida School Voucher Plan Struck Down by State Judge | Church-state issues not addressed in ruling (March 20, 2000)
Have something to add about this? See something we missed? Share your feedback here.
Our digital archives are a work in progress. Let us know if corrections need to be made.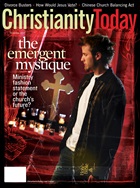 This article is from the November 2004 issue.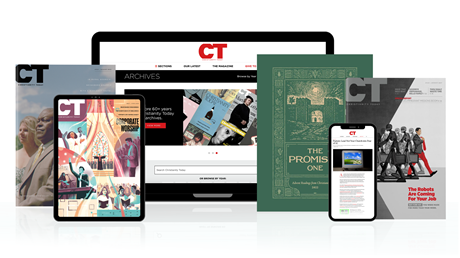 Subscribe to Christianity Today and get access to this article plus 65+ years of archives.
Home delivery of CT magazine
Complete access to articles on ChristianityToday.com
Over 120 years of magazine archives plus full access to all of CT's online archives
Subscribe Now
Opportunity Denied
Opportunity Denied