Two months after the Episcopal Church formally approved an openly gay bishop in New Hampshire last year, thousands of distraught conservatives gathered at a Dallas hotel looking for "A Place to Stand."
On Monday, they got their answer. They were told that to remain in the Anglican Communion they must also remain in the Episcopal Church, not outside of it.
A 17-member panel headed by Irish Archbishop Robin Eames issued a report that said the Anglican Communion should not establish a separate North American province for conservatives. It also called on overseas bishops who have aligned themselves with U.S. conservatives to "express regret" and no longer inject themselves into the American church.
To put it one way, if conservatives were sitting at a traffic light and hoping for a green light, they got a shade of orange — more than a cautionary yellow, less than screeching-stop red.
More than anything, they were disappointed. "The prescription was less than the seriousness of the disease," said the Rev. Kendall Harmon, a South Carolina leader of the American Anglican Council, in a phone interview from London.
The report, Harmon said, called for "more patience and more perseverance but not for very long."
Conservatives were pleased that the report chastised the American church for allowing a gay bishop and, in some dioceses, the blessing of same-sex unions. They also welcomed proposals that would bind the worldwide Communion in a new "covenant" that would make it harder for one province to go its own way.
They were less satisfied when the report rejected attempts by conservative parishes to handpick new bishops beyond their diocese. The report said such arrangements should be "conditional and temporary" and involve the local bishop.
"Geography is important historically, and it needs to be taken into consideration, but geography can't trump truth," Harmon said.
Other conservatives found little of anything to like in the report. "There is nothing offered for a worldwide solution to address the schismatic state of the Anglican Communion," said a statement by Forward in Faith North America, a group that opposes the ordination of women.
Technically, any Episcopal parish or pastor can walk away from the denomination, but they must leave behind their property and pensions. There is also a deep sense among conservatives that the Episcopal hierarchy has walked away from the Anglican Communion, and conservatives remain orthodox Anglicans.
Bishop John Bryson Chane of Washington, a leader of the church's liberal wing, said the church has already been more than generous in trying to accommodate dissidents.
"It is my fervent hope that the commission's rejection of a `parallel jurisdiction' … will end the talk of schism within the Episcopal Church," Chane said.
But in many ways, some conservative leaders have already washed their hands of the Episcopal Church and are anxious to go their own way. Looking at the report, they were left mostly empty-handed.
"This process is already well begun no matter what the report says," said Bishop Robert Duncan of Pittsburgh, the leader of a network of nearly a dozen conservative dioceses. "In other words, the communion is on the verge of disintegrating."
Duncan says he has no reason to believe the Episcopal Church can "police itself" and said many of his followers are losing patience.
"The truth is there are a lot of changes faithful people can make, and how much longer they'll choose the Episcopal Church in many circumstances is uncertain," he said.
The Eames report now enters a new stage. It will be reviewed by the top bishops, or primates, of Anglican churches in Africa next week, and then by a special meeting of Anglican primates in February. The House of Bishops in the Episcopal Church will discuss it in January, and then the Anglican Consultative Council will have its look next June.
American conservatives say they can't hold their breath indefinitely while the report is parsed, dissected and scrutinized. The Rev. John A.M. Guernsey of Woodbridge, Virginia, who helps supervise conservative parishes in the Mid-Atlantic states for Duncan's network, says people are growing impatient.
"People know in their heads that everything isn't going to be settled on Monday afternoon, but there's an understandable impatience to resolve the painful period of uncertainty we've been experiencing," he said.
Related Elsewhere:
Our earlier coverage of the Windsor report includes:
Report Rebukes Episcopalians for Disunity but Declines Sanctions | U.S. church in limbo as conservative dissidents mull their options. (Oct. 18, 2004)
Weblog: Anglican Report Treats Conservatives Harsher than Liberals | News, predictions that commission would sanction Episcopal Church were greatly exaggerated. (Oct. 18, 2004)
Anglican Primates Respond to the Windsor Report | What church leaders from around the world are saying about the Eames Commission and the future of Anglicanism. (Oct. 18, 2004)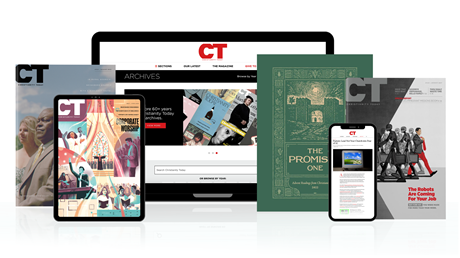 Subscribe to Christianity Today and get access to this article plus 65+ years of archives.
Home delivery of CT magazine
Complete access to articles on ChristianityToday.com
Over 120 years of magazine archives plus full access to all of CT's online archives
Subscribe Now
Disappointed Anglican Conservatives Mull Options, Threaten Revolt
Disappointed Anglican Conservatives Mull Options, Threaten Revolt