With the ink barely dry on a peace agreement signed in late May between the Islamic government of Sudan and southern Christians and animists, an estimated 1-2 million largely black Muslim residents of the western Darfur region have been uprooted from their homes by rampaging Arab militias supported by the Arab-dominated government. Some 200,000 refugees have poured over Sudan's border with Chad, crowding a string of official and "spontaneous" refugee camps. Christianity Today associate news editor Stan Guthrie spoke with Wilfred Mlay, World Vision's regional vice president for Africa, about the crisis. Mlay, a native of Tanzania, was in Chad at the refugee camp in Farchana, about 70 to 100 kilometers from the border with Sudan.
A peace accord has been signed, but the violence continues in Darfur. Why?
There are many factions that have been fighting the government for autonomy, for independence. The main faction that is known is the SPLA [Sudan People's Liberation Army]. Now with the prospects of peace between the government of Sudan and the SPLA, the other rebel groups, I believe, have put pressure on the government so that they'll get some consideration out of the peace accord. And the people in Darfur have been wanting some level of autonomy. They don't want to be forgotten when the full peace accord is signed.
What is it like in the refugee camps in Chad?
The camp that we visited [June 24] is in a place called Farchana. This camp is managed by one of the local aid agencies supported by UNHCR [United Nations High Commissioner for Refugees] and MSF [Médecins Sans Frontières, Doctors Without Borders]. And therefore it's much better organized than some of the other camps, where people have just spontaneously settled. In these spontaneous camps you have a lot of people sleeping on thornbush trees, without any covering or shelter, and yet depending, at the moment, on the mercies and support they can get from the local populations.
However, where the aid agencies have been able to provide support, like the camp I visited, [people] have shelter and medical assistance, water has been trucked in, and generally the kids are being taken [care of]. I saw hundreds of kids in classes. Teachers will come in across the border to provide some level of education and also to make sure that the kids have some provision for health care and also facilities [in which] to play.
But that is not the case in the spontaneous camps. In these spontaneous camps, the refugees are entirely dependent on the local populations, and they are in the open. Soon the rains are going to fall in this area. It is very dry, it is semi-desert, it is open. And unless we can provide quick support in terms of shelter, food, water, and also assist with the kids so they have a friendly environment, we fear that disease like pneumonia will strike and the kids will begin to die. So we are working with the UNHCR here to try and establish these new camps as soon as possible before the rains start.
Are any local Christians helping them?
Unfortunately, not many. The only refugee organization that we saw today is a Catholic one, called FECADEV. It assists CRS [Catholic Relief Services]. That's the only Christian organization other than World Vision present in these areas.
What are the prospects for resettling them?
We've talked to some of the refugees, asking them whether they expect to be able to go back to Darfur soon. Most of them said the prospects are bleak because the fighting continues, and that unless they are sure that they will have security and can go back and rebuild their homes, they would rather stay in this area.
Resettlement would have to take into account negotiations with the Chadian government, with the U.N. And at the moment, the big issue and the biggest need is to provide support for the refugees so they can be sheltered from the rains that are going to come soon, so that they can be provided with food.
And from the stories we heard today, the children may require some type of social support. So one of the programs we are planning to start in the near future is child protection, [in which] we develop a child-friendly environment, ensuring that the kids have opportunities to continue with some form of education. They have playing facilities, their health needs are being attended to, and we also ensure that children are not being exploited or being recruited for things like fighting and so on.
How does this crisis compare with other crises in Africa?
Africa has many crises, but this is certainly one of the large ones. More than a million, and some people would say 2 million, people have been displaced in the Darfur region in a short span of time. There has been widespread looting, killing, and just razing of villages-and some cases of rape. The women that we talked to have described some horror stories. We understand that even the children at night would just cry out as they relive-I presume-the horrors of what happened to them as the Arab militia were going around just looting and killing people.
What else can North American Christians do to help in this situation?
I think the biggest thing Christian organizations and churches can do at this time is to demonstrate to these people the love of Christ by responding to their humanitarian needs. From our experience in working in other regions where there is a large Muslim population, which is the case here, our deeds have spoken louder, have been the first stage in even introducing the gospel-by way of showing them that God loves them and that we do not discriminate against any groups of people when it comes to meeting their human needs.
And then, secondly, Christian organizations need to join the voice of the others in advocating for justice and the return to peace in this particular region as well as in other places where they've been fighting for one reason or another. We need to lobby the U.N. and the international community to ensure there is justice and peace restored to Darfur and that these people can go back and rebuild their homes.
What is the long-term solution in Sudan?
The Western world really does not fully understand that the humanitarian crisis in Darfur, and in many places in this region, has a long history. It's not something that can be solved by just one peace accord being signed. Various groups of people need to be given the opportunity for self-determination. And in a country like Sudan, it's not really one country. You have the south, which is Bantu and largely Christian, as opposed to the north, which is Arab and largely Islamic. Some form of government that takes into account the needs of various groups of people is necessary for a long-term solution.
But whatever is decided, I think it is important that the needs of the local communities and their leaders are taken into account and that these peace accords are not just signed in the U.N. and elsewhere. The people and their communities, church groups, the civil society organizations that are reaching out, as well as those who work among those people, need to be involved in a comprehensive peace process.
Related Elsewhere:
More Christianity Today coverage of the situation in Sudan includes:
Never Again? | Genocide in Sudan tests our commitment to justice. (Aug. 03, 2004)
Sudden Death in Darfur | John Danforth, new U.S. Ambassador to the United Nations, demands Sudan stop murderous Arab militias (July 16, 2004)
Ethnic Cleansing, Genocide, and Plain Old Murder | What Tony Campolo and the State Department mean in recent comments about Palestine and Sudan. (June 23, 2004)
Article continues below
Freedom for Sudanese Faith | With new peace accord signed, Christians prepare to meet needs (July 12, 2004)
Ambassador: Sudan Accords Only One Step in Peace Process | Continued effort to implement and monitor Sudan's peace agreement will be necessary to ensure safety for its population, Michael Ranneberger says. (June 04, 2004)
Hope, Caution Follow Signing of Sudanese Peace Agreement | After 21 years of civil war, Sudan may finally be on the verge of peace. But don't stop praying. (June 04, 2004)
Submitting to Islam—or Dying | Ceasefires and peace talks bow to greater powers in Sudan (Oct. 8, 2003)
Have something to add about this? See something we missed? Share your feedback here.
Our digital archives are a work in progress. Let us know if corrections need to be made.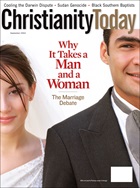 This article is from the September 2004 issue.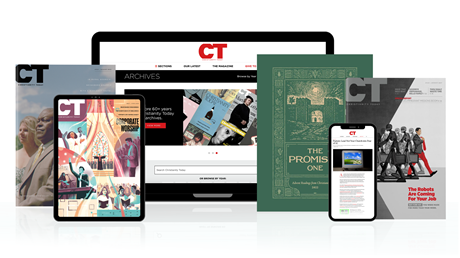 Annual & Monthly subscriptions available.
Print & Digital Issues of CT magazine
Complete access to every article on ChristianityToday.com
Unlimited access to 65+ years of CT's online archives
Member-only special issues
Subscribe
A False Cry of Peace
A False Cry of Peace