true
I can relate to Peter Colt, the fading (and fictitious) tennis star of Wimbledon, played in this film by Paul Bettany (Master and Commander, A Beautiful Mind). When I was playing a lot of tournaments in my teens and 20s, I was often an early-round loser—but still dreamed of someday taking Centre Court at the All England Lawn Tennis & Croquet Club and winning the most prestigious title in the world. I had it all rehearsed in my mind: a killer backhand down the line to finish off Borg (or Connors or McEnroe, it didn't matter), bowing to the royal box, holding the trophy aloft …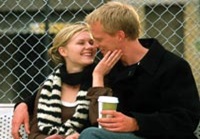 Alas, I never made it to Wimbledon (as a player or a fan), so my dreams remained just that—mere fantasy. But in Wimbledon, a romantic comedy starring Bettany and Kirsten Dunst, Peter Colt does see his dream come true. Once ranked as high as 11th in the world and Britain's great hope, Colt has slipped to 119th and is facing retirement—and a gig as tennis director at a local club where the clientele consists primarily of aging women who seem more interested in facials and drinks than forehands and overheads. But before that, Colt has one last shot at Wimbledon, where he's been given a wildcard invitation. Colt insists he'll retire after the tournament—which he assumes means an early exit, since he's no longer one of the world's best players.
While checking into his hotel at the beginning of the tournament, he meets Lizzie Bradbury, a feisty rising American star played by Dunst (Spiderman 1 & 2, Eternal Sunshine of the Spotless Mind). Sparks immediately fly—OK, they hop in the sack, par for the course for "light" romantic comedies these days—and wouldn't you know it, the smitten Colt starts winning matches.
Problem is, Lizzie and Peter see things a bit differently. Lizzie has a reputation for latching onto a different guy at every tournament, and she never gets emotionally attached. For her, tennis comes before everything—even romance. But Peter, facing the end of his career and the prospect of settling down, really does fall for Lizzie—despite the almost-constant presence of her father, played by Sam Neill (Jurassic Park 1 & 3), who constantly warns both Peter and Lizzie to stay away from each other.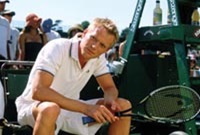 Interestingly, the film portrays Lizzie's dad as the bad guy, the obstacle standing in the way of true love; the production notes even refer to him as "overprotective." But I was thinking, Hold on just a minute. This man is being a good father who doesn't want his daughter having sex with a man she's just met, a man who might well be almost twice his daughter's age. Instead, he wants his daughter to concentrate on tennis and playing her best at the world's greatest tournament. What in the world is wrong with that?
If the filmmakers really wanted a bad dad, they didn't have to look far for real-life examples. The father of Mary Pierce, one of the world's top players, was a nightmare tennis dad, yelling at his daughter, yelling at umpires and linesmen, yelling at Mary's opponents. He was kicked out of stadiums, and barred from tournaments because of his abusive behavior. There are similar stories about the fathers of Jelena Dokic and Jennifer Capriati, also two of the world's top players. But in Wimbledon, Dennis Bradbury gets an undeserved bad rap: I say he's a good dad who loves his daughter and takes the right steps to protect her.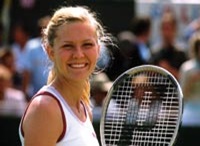 As the story develops, Lizzie and Peter continue to meet—secretly, of course—and, predictably, Peter continues winning. He attributes his sudden success to falling in love, but Lizzie's not buying it. As a matter of fact, when Lizzie loses a match after Peter sneaks into her room the night before, she blames him—and accuses him of "using" her as a tool to keep winning, while noting that in tennis, "love" means nothing. Peter is crushed, but doesn't give up—on love, on Lizzie or on the game.
The story plays out predictably with a happy ending—think The Natural on Wimbledon's Centre Court—and all in all, it's a decent romantic comedy from the same studio that brought us such fare as Notting Hill and Four Weddings and a Funeral. (Incidentally, the filmmakers originally wanted Hugh Grant, star of those two films and the British king of romantic comedy, to play the lead for Wimbledon. But that fell through, and they turned to Bettany instead—and I think it's a good move. I don't see the funny-but-bumbling Grant playing a world-class athlete.)
Director Richard Loncraine does a better-than-average job with this romantic comedy, and the script, by Jennifer Flackett and Mark Levin (married writing team of 1998's Madeline), with a rewrite by Adam Brooks (Bridget Jones: The Edge of Reason, coming in November), is smart and snappy. Bettany, Dunst and Neill turn in solid, believable performances. But some of the supporting cast are just as notable: Bernard Hill (Theoden in The Lord of the Rings) and Eleanor Bron are delightful as Peter's parents, first squabbling but ultimately reconciling by the movie's end. And John Favreau turns in a funny gig playing the role of Peter's agent, Ron Roth.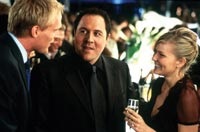 Then there's the "real" talent, at least tennis-wise: John McEnroe, Chris Evert and Mary Carillo, former tennis pros and current TV analysts, make extended cameo appearances. All three are fine, and at times McEnroe is, just like in real life, very funny and bitingly sarcastic—except for one sappy, stilted speech near the end of the film that just didn't seem edgy enough for the outspoken New Yorker.
There was also some real talent behind the scenes: Pat Cash, the Aussie who won the Wimbledon men's title in 1987, served as the on-set consultant for the film. Cash worked with Bettany and Dunst for four months before filming began, turning the two actors into believable players with convincing strokes. Cash's mantra during training was, "Look good first, and worry about where the ball goes second." Sometimes they'd hit the ball over the fence, but no matter: If the stroke was convincing, they used it in the film—and then added CGI balls later, zinging over the net and landing in perfect placement on court. Cash choreographed every single shot and point in the film—and it works surprisingly well. He even incorporated some of his own flashy style of play for the men's matches—lunging, diving, sliding across the grass—clearly giving Bettany a real workout along the way.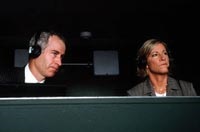 Wimbledon officials gave the filmmakers and cast unprecedented access to their facilities—even allowing scenes to be filmed on the hallowed Centre Court, where no one except tournament players and the club's chairman and guests is allowed to play, according to the prestigious club's bylaws.
Tennis-wise and Wimbledon-wise, it's all pretty convincing, except for one scene: a men's semifinal match is played before a small crowd on an outer court. In real life, the semis are played before a huge audience at Centre Court, so the filmmakers—and Cash—dropped the ball big time in this scene. How hard would it have been, with computers, to add a Centre Court crowd to that scene, making it more realistic?
But my gripes are few. As a romantic comedy, it's sweet and funny, and it works. And as a tennis movie, it also works; for tennis players and fans like me, it's a rush to see the revered All England grounds up close on the big screen. I guess in some ways, it's fulfilled my lifelong dream of some day going to Wimbledon. Now if only I can get my down-the-line forehand in a better groove, maybe someday I'll …
Nah.
Talk About It
Discussion starters
Do you think that Peter is really in love with Lizzie? Why or why not? Before the end of the film, did you think she loved him? How would you describe her feelings for him?


What did you think of Lizzie's father? Is he as "bad" as he's portrayed in the movie? What would you have done in his shoes?


Peter's agent hasn't paid any attention to him in a long time—until Peter starts winning. What did you think of that? Do you think that happens in real life?


Peter's parents aren't getting along at the beginning of the film, but they're reconciled by the end. How does the film explain their reconciliation? What do you think was the real reason?
The Family Corner
For parents to consider
The movie is rated PG-13 for language, sexuality and partial nudity. There isn't a lot of bad language, but it's noticeable. The sexuality is portrayed tastefully; we see Peter and Lizzie in bed a couple times, but not having sex, and their private parts are well covered. The partial nudity refers to a scene with Lizzie in the shower, where we see a blurry silhouette of her body through the shower curtain. There's also a very brief glimpse of Peter's behind in one scene. By today's PG-13 sometimes raunchy standards, this film is pretty tame overall.
What Other Critics Are Saying
compiled by Jeffrey Overstreet
from Film Forum, 09/23/04
The other big sports movie this week is Wimbledon, in which Paul Bettany plays Peter Colt, a fading British tennis star whose game happens to improve around the time he gets romantically—and sexually—involved with an American up-and-comer named Lizzie Bradbury, played by Spider-Man 2 star Kirsten Dunst.
Several religious critics are impressed by Bettany's performance. Harry Forbes (Catholic News Service) expresses appreciation for the humor and decency projected by Bettany, and he thinks the filmmakers, including Richard Loncraine (Richard III), did all right with both the romantic-comedy and sports-movie formulae. "The plot is contrived, of course, but the old-fashioned romantic elements (premarital sex notwithstanding), the excitement of the tennis match and the ultimate emphasis on good values make this an audience pleaser, much in the same mold as the same producers' Notting Hill and Bridget Jones' Diary. The film says a lot about unconditional love in all its permutations, and ultimately champions 'real' values."
Article continues below
Michael Elliott (Movie Parables) is also impressed by Bettany's "acting chops" and "easy-going charm." He is a little less satisfied with the plot, though. "The screenwriters try to fill out their threadbare script by including a few needless and distracting subplots … but the film works best as we track Peter's inexplicable success to his eventual championship match."
Annabelle Robertson (Crosswalk) thinks the tennis angle provides a nice twist to an otherwise cliché-ridden story, but it is not enough to redeem the "weaknesses" in the script. She is also upset by the prominent role that casual sex plays in the film, "not only creating the set-up but propelling the plot along, and it's clear that the filmmakers want us to believe that this is the norm for singles. Lizzie puts the moves on a guy she hardly knows, which has them in bed on the first date—and every date thereafter… . What a shame that more time isn't spent developing a real relationship that might go the distance."
Keith Howland (Christian Spotlight) is similarly bothered by the "unnecessary" sexuality. He does, however, appreciate the humility of Bettany's character: "He is likable because he remains humble and gracious throughout the tournament, even as he continues to win and grow in acclaim. It never goes to his head. In this respect he is reminiscent of Christ, who—though King of the universe—was more humble than all men. It is such a shame that this commendable character trait is spoiled by his shameless sexual activity."
Tennis buff Mark Moring (Christianity Today Movies) gives the film cautious approval, but takes exception to the portrayal of Lizzie's father, played by Sam Neill: "Interestingly, the film portrays Lizzie's dad as the bad guy, the obstacle standing in the way of true love; the production notes even refer to him as 'overprotective.' But I was thinking, Hold on just a minute. This man is being a good father who doesn't want his daughter having sex with a man she's just met, a man who might well be almost twice his daughter's age. Instead, he wants his daughter to concentrate on tennis and playing her best at the world's greatest tournament. What in the world is wrong with that? … I say he's a good dad who loves his daughter and takes the right steps to protect her."
Mainstream critics have had a so-so reaction to the film and its formulaic trappings.
from Film Forum, 10/07/04
Josh Hurst (Reveal) says, "Wimbledon is an entirely unremarkable, forgettable film, but, for those who are willing to overlook its numerous weaknesses, it's also sweet and mostly inoffensive."
Copyright © 2004 Christianity Today. Click for reprint information.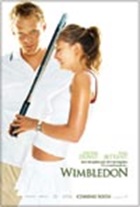 Browse All Movie Reviews By: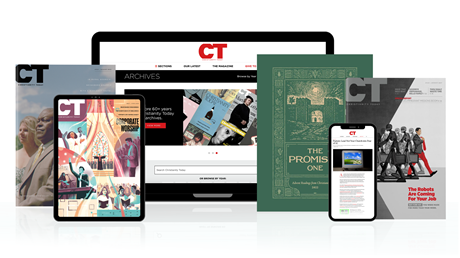 Subscribe to Christianity Today and get access to this article plus 65+ years of archives.
Home delivery of CT magazine
Complete access to articles on ChristianityToday.com
Over 120 years of magazine archives plus full access to all of CT's online archives
Subscribe Now
Wimbledon
Wimbledon