true
By anyone's measure, recent speculation about SpongeBob SquarePants and his appearance in the We Are Family children's television video is a bit squishy. Last week, The New York Timesreported that the cartoon character "has become a well-known camp figure among adult gay men" as well as the "new target" of "some influential conservative Christian groups." That set off a media stampede that's still growing, so Christianity Today asked some of the biggest names in children's entertainment to respond to the controversy.
Below, David Campbell and Jim Jinkins (executive producers for children's television shows Doug, Stanley, and PB&J Otter) address their efforts to teach children to love their neighbors. In a separate article, VeggieTales creator Phil Vischer answers via e-mail some questions about the video, children's television, and what this whole hullabaloo might mean. And Focus on the Family, which was at the center of the Times article, explains where it stands on SpongeBob.
As the makers of children's programs, we have been blessed with a wonderful opportunity to entertain and enlighten children with constructive and hopeful stories. We are thrilled when kids and parents find our shows such as Doug, PB&J Otter, Stanley, and JoJo's Circus not only exciting and funny, but meaningful and filled with positive family values.
One of the first lessons most parents teach their children, and a principle that often lies beneath the stories in our cartoons is "love your neighbor." It's an ideal that is just as difficult for grown-ups to follow as for children.
We have been asked about the recent controversy around a proposed "We Are Family Day" event and accompanying music video project and website. First of all, while the We Are Family video uses characters created by us, we are not in any way affiliated with this group. We created our programs for other companies, who have chosen to use these characters in this video, which is their right as owners of the programs.
That being said, we believe the music video is a great opportunity to spread the message of "love your neighbor." We are pleased for our creations to be included in a cast of beloved children's characters whose purpose is to send out a message of love and respect for others. However, we feel that it is unsuitable for the related website pledge, if it is targeted at pre-school and young elementary children, to mention sexual identity. This is a topic that should be left to parents to discuss with their children when they feel it is appropriate.
Our mission is to create programming for families that helps impart positive family values. This is why we have recently created HoopDogz, a Bible-based show which reflects our personal faith in teaching kids about the Ten Commandments. We seek to take the Ten Commandments out of the political arena and demonstrate that they are more than just a list of don'ts.
We want kids and their parents to appreciate the empowerment that comes from God's love, which underlies these ten simple rules. We believe the Ten Commandments are a gift from God, a way of living for Him and with others, which will ensure our eternal happiness, and will also help us to lead happier lives here on earth.
>Related Elsewhere:
SpongeBob's Family Video: What Would Bob the Tomato Do? | VeggieTales creator Phil Vischer discusses teaching children morals through television and the widening values gap between makers and viewers.
Focus on SpongeBob | James Dobson's organization says it doesn't object to Mr. SquarePants, but thinks he's being exploited.
Focus on the Family's CitizenLink has an article on the controversy.
Focus on the Family has spent some time on its program over the last few days defending itself. Audio is available on their website.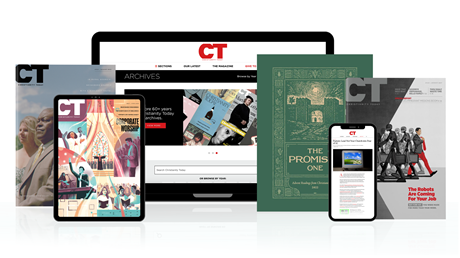 Subscribe to Christianity Today and get access to this article plus 65+ years of archives.
Home delivery of CT magazine
Complete access to articles on ChristianityToday.com
Over 120 years of magazine archives plus full access to all of CT's online archives
Subscribe Now
Drawing Conclusions
Drawing Conclusions