On January 21, Robert B. Sloan, the embattled president of Baylor University, resigned after months of turmoil. While the tumult at this Baptist institution will require Baptists to sort out who they are and what kind of institutions they ought to support, the resignation has far-reaching implications for all Christians, especially Protestants.
Protestants have simply not been able to establish the one thing Sloan has been striving to establish: a first-rate research university that preserves its soul. Vanderbilt, Duke, the University of Chicago, as well as the much older Harvard, Yale, Princeton, and Brown lost their Christian character long ago as they rose to elite status.
Sloan's resignation poses a serious question: Do Protestants have enough confidence in the intellectual claims of the Christian faith to make them relevant to the educational life of a great university? The question asks whether the Protestant faith is intellectually compelling and comprehensive enough to take its place at the table of scholarly conversation, especially in the institutionalized form of a university. The success or failure of Baylor after Sloan will shed much light on that momentous question.
Why the controversy?

Eerily enough, a friend at Baylor had predicted this would happen several months ago, after the Baylor faculty senate unanimously endorsed the Baylor 2012 plan—something they had not done for several years. His prediction seemed counterintuitive. After all, Sloan was the main architect of Baylor 2012—the blueprint for elevating Baylor to the top tier of research institutions in the United States while strengthening its Christian identity. Wouldn't faculty senate support of that plan strengthen Sloan's claim to continue to be Baylor's president? No, my friend said, now that the plan was in place the plan's architect could go. Thus opponents, supporters, and Sloan himself saw that he was expendable now that 2012 was secure.
Sloan said he would not have made the decision to resign if he had any doubts about the future of the 2012 vision. "I think the tipping point for me was when I realized that the 10-year vision had really taken hold at the university," he said. "I became persuaded that our board would take up the mantle of the central convictions of Baylor 2012." Sloan will move to the chancellor's office, where he will be devoted to fundraising and institutional relations, but no longer involved in setting university policy.
Sloan has had a tremendous record of achievement in his 10-year tenure. Baylor's student body increased from 12,000 to 14,000. Graduate enrollment reached an all-time high of 1,297. Almost half of Baylor's 780 full-time faculty have been hired under the Sloan administration, including 13 university and distinguished professors. Annual expenditures for research more than tripled from $2.6 million to $8.9 million. There are new doctoral programs in seven areas. Three schools—engineering and computer science, honors college, and social work—have been established. And faculty are now strongly encouraged to engage in research. The endowment nearly doubled, and annual gifts and the operating budget more than doubled. The campus expanded from 450 acres to 750. Almost $400 million in new facilities have been constructed, including a $103 million science building.
The Sloan administration also took effective steps to strengthen the school's Christian character. First, they made a disciplined effort to discern the Christian commitment of each new hire. Up until the Sloan administration, such a process was fairly perfunctory.
Secondly, the Sloan administration sought to strengthen the engagement of faith and learning. They recruited distinguished Christian intellectuals who model faith/learning engagement. They offered seminars in the dialogue of faith and learning to help interested faculty understand and participate in such a dialogue. They were convinced that a first-rate Christian university had to foster this sort of engagement so that students could be whole Christians, that their minds as well as their hearts could be transformed by the Christian faith. This did not mean the rejection of worldly knowledge, but rather a lively dialogue with it.
"I believe if you look back over the last decade, you will see ample evidence that President Sloan has led Baylor through a period of tremendous growth and progress," stated Will Davis, the board of regents chairman.
No doubt about that, but "the natural side effect of change is conflict," Sloan said at his resignation news conference. And conflict there was and is. Some object to the pace and manner of the changes. Others object to the debt the school incurred to finance all the expansion. One faction wants Baylor to be less religious, with no disciplined inquiry into the faith of new hires. Another wants Baylor to give up its ambition of being a first-rate research institution; they would much rather remain a dominantly "teaching" institution. Yet another wants Baylor to be a provincial university—Baptist, Texas, populist.
One should not discount the "ego factor" in all this. Sloan's accomplishments have upstaged some of his predecessors, and some of them and their progeny are leaders in the "insurrection." Sloan himself is a strong-willed man who pushed things through and made many decisions that angered others. Larger-than-life Texans engage in larger-than-life conflicts.
But the most serious—and incendiary—issue is the question of Baptist identity. To understand what is going on at Baylor requires the broader perspective of the fundamentalist struggle and its aftermath. Nonfundamentalist Baptists are in a quandary about who they are today. As a result, they do not know what kind of institutions to support, especially among their colleges and universities, and even more especially, Baylor.
The Sloan administration has proposed a view of Baptist as orthodox, doctrinal, evangelical, ecumenical, and in the Free Church tradition. It affirms that Christianity has intellectual content that should be shared by all Christians, and that provides the substance for serious faith/learning encounter. It has bolstered the university by inviting Christians from the great magisterial traditions—Catholic, Reformed, Lutheran—to enrich the rather thin Baptist intellectual tradition. It has hired and nurtured Baptists who are open to this kind of ecumenicity.
This movement has enraged old-line Baptist pietists who believe that these "ecumenical Baptists" are selling out the "soul freedom" and the "priesthood of all believers" that are the essential marks of being Baptist. They believe this "new Baptist" thrust is creedal and prizes a systematic account of Christian belief, both of which are anathema to them. Further, the emphasis on the engagement of faith and learning is to them an imposed religiosity that violates both Christian and academic freedom.
In this fight freedom is the opposition's constant watchword. But freedom itself doesn't yield a faith worth having; it simply is a precondition. Faith means binding oneself to certain essential Christian beliefs and practices. Without them it wanders into confusion and impotence, upon which one cannot build a strong Christian university.
The Importance of Timing

The timing of the resignation was crucial. First, it gave the supporters of Baylor 2012 more time to move forward with it in all its dimensions. Second, Sloan's firm stand in the midst of great turmoil forced the issue of 2012 on the board and the faculty senate, both of which endorsed it. Third, his tenacious resolve and the public support for 2012 make it much more likely that his successor will not be able to take Baylor in a different direction. Fourth, holding on as long as he did makes it possible for his supporters to accept his decision to step down with a sense of hope, not despair. And, fifth, his standing firm sent a clear message that Baylor was not being run by an assortment of its critics, but by the board of regents and the university president.
Thus, there is good reason to believe that Baylor 2012 will go firmly forward under a new administration. There is no guarantee that this ambitious plan will be completely successful or that it will now be free of controversy, but its likelihood of success is now greater without Sloan than it was with him.
Robert Benne is the director of the Roanoke College Center for Religion and Society (roanoke.edu/crs) and author of Quality with Soul—How Six Premier Colleges and Universities Keep Faith with Their Christian Traditions.
Related Elsewhere:
SIDEBAR
The Burden of 2012 | The real issue at Baylor is the relationship between faith and learning. By Duane Litfin
And a related article
Don't Bury Baylor | Sloan's resignation doesn't mean secularism won the day.
Christianity Today's original coverage and analysis of Baylor's change in president:
Baylor's Sloan: 'It's Time for Someone New'| Controversial president to become university chancellor in June. (Jan. 21, 2005)
SPEAKING OUT
Springtime for Baylor Still Lies Ahead | Sloan's move out of the presidency isn't bad news. A view from inside Baylor. (Jan. 21, 2005)
Baylor University has video and transcripts from Sloan's resignation press conference.
Baylor's official statement regarding about the change, and that of the student body president, is available from Baylor University's website.
More about Baylor 2012, including the full document and other resources, is available from the university's website.
Past Christianity Today coverage of the Battle for Baylor includes:
2012: A School Odyssey | Baylor strives to go where no Christian university has gone before—in ten years (Nov. 22, 2002)
COMMENTARY
Nothing Personal | The dustup at Baylor is not about its president. It's about change. (July 26, 2004)
God and Man at Baylor | Even if Robert Sloan fails, what he has set in motion is irreversible. (June 24, 2004)
Christian History Corner: Breaking Down the Faith/Learning Wall | How the history of Christians in higher education has stacked the deck against Robert Sloan's "new Baylor" (Sept. 19, 2003)
More articles are available at our Battle for Baylor page.
Have something to add about this? See something we missed? Share your feedback here.
Our digital archives are a work in progress. Let us know if corrections need to be made.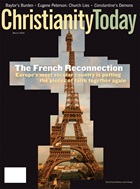 This article is from the March 2005 issue.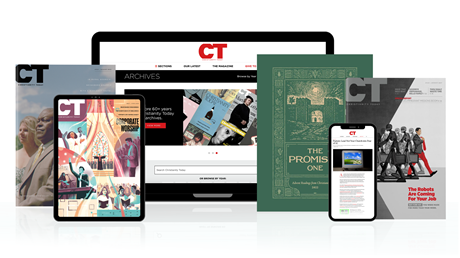 Subscribe to Christianity Today and get access to this article plus 65+ years of archives.
Home delivery of CT magazine
Complete access to articles on ChristianityToday.com
Over 120 years of magazine archives plus full access to all of CT's online archives
Subscribe Now
Vision Minus the Visionary
Vision Minus the Visionary