"It is finished."
John 19:30
It is finished" is not a death gurgle. "It is finished" is not "I am done for." "It is finished" will not be, as we know from the tradition of the ordering of these words from the cross, the last words of Jesus. "It is finished" is a cry of victory. "It is finished" is the triumphant cry that what I came to do has been done. All is accomplished, completed, fulfilled work.
The work that is finished, moreover, is the cross. He will be and is resurrected, but the resurrected One remains the One crucified. Rowan Williams reminds us of Pascal's stark remark that "Jesus will be in agony until the end of the world." This is a remark that makes unavoidable the recognition that we live in the time between the times—the kingdom is begun in Christ but will not be consummated or perfected until the end of the world. Williams observes that Pascal's comment on Jesus' ongoing agony is not an observation about the deplorable state of unbelievers; it is instead an exhortation to us, those who believe in Christ. It is an exhortation not to become nostalgic for a supposedly less compromised past or take refuge in some imagined purified future, but to dwell in the tension-filled time between times, to remain awake to our inability "to stay in the almost unbearable present moment where Jesus is."
The Gospel of John makes explicit what all the Gospels assume—that is, the cross is not a defeat but the victory of our God. Earlier in the Gospel of John a voice from heaven responded to Jesus' request that the Father's name might be glorified through his obedience, saying, "I have glorified it, and I will glorify it again." Jesus tells us this voice came for our sake so that we might know that "Now is the judgment ...
1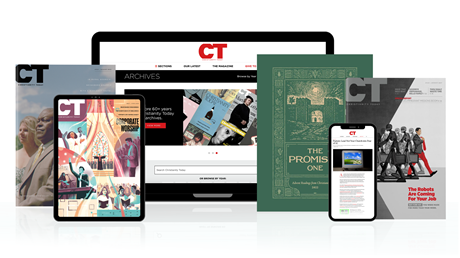 Subscribe to Christianity Today and get access to this article plus 65+ years of archives.
Home delivery of CT magazine
Complete access to articles on ChristianityToday.com
Over 120 years of magazine archives plus full access to all of CT's online archives
Subscribe Now
'It Is Finished' But It Is Not Over
'It Is Finished' But It Is Not Over