I find professional sports mostly boring. That may surprise you, since I've spent some space in this column showing how professional sports has those moments of transcendence: from the Kirk Gibson home run in the 1998 World Series to a routine but elegantly executed pass over the middle to the rhythm and story that are contained in every match-up.
But since starting this column I've tried to ratchet up the amount of time I spend with ESPN, Sports Illustrated, The Sporting News, The Chicago Tribunesports page, and various and sundry books that now cross my desk. But I usually cannot muster enough interest to stick with any of these media for more than fifteen minutes at a time.
The problems of profession sports are legion—selfishness of players, greed of owners, rudeness of fans, the marketing and merchandizing, the gambling, the groupies, the steroids, and on and on and on it goes. A fan has to be a master of denial to block all that out to deeply enjoy a game, as a game, anymore.
Play has not only gone out of the games, it has gone out of reporting on the games. Pick up the daily sports page or the weekly sports magazine and what you get are articles about who is on the trading block, who is angry at whom in the clubhouse, who just signed a gazillion dollar advertising deal, whose arm is sore and whose attitude needs adjustment, and, oh yes, a little bit of reporting on the games of the day. But even then, few reporters take the trouble to craft an engaging narrative to put you in the game, to help you feel the tension and nuance of the key moments of the contest. It's slapdash reporting with a large measure of gossip thrown in to keep the masses salivating. It's People: Sports Edition.
Since play is an expression of the ...
1
Play Ball
From 2005 to 2007, "Play Ball" examined the relationship of sports and faith: sports is important precisely because it is a form of play, that is, a manifestation of the Sabbath. Contributors included Mark Galli, Collin Hansen, Mark Moring, and others.
Previous Play Ball Columns: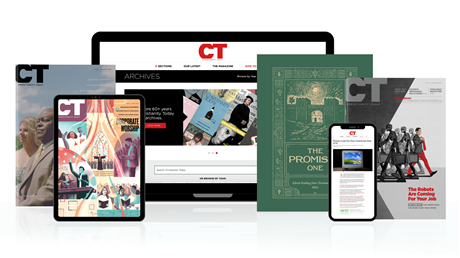 Subscribe to Christianity Today and get access to this article plus 60+ years of archives.
Home delivery of CT magazine
Complete access to articles on ChristianityToday.com
Over 120 years of magazine archives plus full access to all of CT's online archives
Subscribe Now
Something Noble and Good
Something Noble and Good