| | |
| --- | --- |
| | • |
This is the first in a new series of columns about Christian morality by David P. Gushee, Graves Professor of Moral Philosophy at Union University. Every other month Prof. Gushee will tackle concerns about practical, everyday moral issues that arise for those who seek to follow Christ.
I'm sitting in my office at Union University on an average day. Visiting with me is a young man completely disoriented by the divorce of his faith-immersed, church-immersed, water-immersed, Bible-immersed parents. Dad was once a minister. It turns out that his parents' marriage was a tissue of lies, of repeated infidelities finally culminating in divorce. Now this college kid is supposed to make sense of what kind of Christian faith it was that had so little positive effect on the behavior of his parents—and therefore on the outcome of his life.
Next hour. I hear of a young lady's home-church experience. Here the music minister slept with several women in the church and a lay leader's wife shot herself in the stomach over her husband's infidelities. Now they are back in church together as if nothing happened.
Next hour. I'm teaching a class on great moral leaders, and our topic is the British statesman William Wilberforce. Garth Lean's biography of Wilberforce says that after his conversion, the Christian anti-slavery leader "made a serious [daily] examination of himself in the early mornings and on Sundays and kept a list of his 'chief besetting sins' and 'the chief Christian graces which I want to cultivate.'" He made a pact with his spiritual mentor that each would pay a fine to charity "for lapses pointed out by the other." Eventually, Wilberforce and his reform-minded Christian friends established a kind of life-in-community in which they felt free to "help each other overcome their various defects of character or temperament."
Prying Questions

It's Friday night at the bookstore, and I'm leafing through a book of Catholic prayers. Here I find the "examination of conscience" questions to ask oneself prior to going to confession. These questions include the following: Have I neglected my home or my family duties? Have I been lazy, neglectful, or easily distracted during prayers? Have I used God's name irreverently or taken false or needless oaths? Have I missed church through my own fault? Have I worked unnecessarily on Sundays? Have I disobeyed, angered, or been disrespectful toward my parents or those in authority over me? Have I quarreled with or willfully hurt anyone? Have I caused another to sin? Have I been sinfully angry? Greedy? Proud? Jealous? Have I neglected to care for the poor and the needy? And so on. It is a rich moral inventory.
If one labors in the vineyards of most sectors of American evangelical life, it does not take long before one notices the staggering moral sloppiness that frequently characterizes us. It's not just that Christians are sinners, too, and that we mess up like everyone else does. Of course that is true.
The problem goes deeper, to the way in which we have understood the very structure and meaning of the Christian experience. For many of us, Christianity is primarily a faith, that is, a body of beliefs to which we assent. Or it is primarily an experience, that is, a repertoire of inspiring, encouraging, or even ecstatic states entered into through worship and prayer. Or it is an event, that is, a one-time moment of conversion in which we "walk the aisle," profess our faith publicly, and join the church, guaranteeing ourselves a heavenly mansion when we die.
But it seems important to see Christianity in all its dimensions. As Ron Sider has argued so well in his recent book, there really is a Scandal of the Evangelical Conscience. We are indeed morally sloppy, and I think it is because we have embraced truncated versions of the Christian faith that have trained us to be this way.
Which evangelical traditions today train their adherents in the kind of rigorous self-examination represented by the Catholic tradition of the "examination of conscience"? The Puritans and the followers of Wesley used to engage in such practices, but they have largely disappeared.
Which evangelical traditions today encourage the kind of daily self-examination and rigorous accountability represented by the evangelical Wilberforce? Can one find this kind of moral seriousness actively taught in any branch of the evangelical world?
Christianity is more than an event, an experience, or a set of beliefs. It is a way of life characterized by moral seriousness and the quest for holiness.
David P. Gushee is the author, most recently, of Only Human.
Related Elsewhere:
CT interviewed Ron Sider about the book.
In September, Harper's Magazine published The Christian Paradox | How a faithful nation gets Jesus wrong.
Have something to add about this? See something we missed? Share your feedback here.
Do Likewise
David P. Gushee serves as Distinguished University Professor of Christian Ethics and Director of the Center for Theology and Public Life at Mercer University, where he also chairs the Mercer Lyceum initiative on rebuilding democracy. His column ran from 2005 to 2007.
Previous Do Likewise Columns:
Our digital archives are a work in progress. Let us know if corrections need to be made.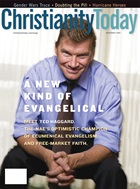 This article is from the November 2005 issue.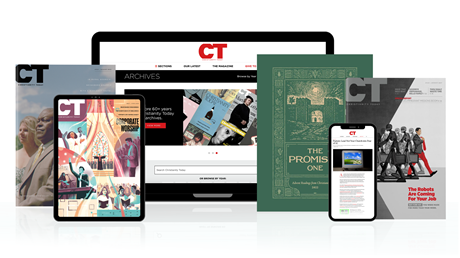 Annual & Monthly subscriptions available.
Print & Digital Issues of CT magazine
Complete access to every article on ChristianityToday.com
Unlimited access to 65+ years of CT's online archives
Member-only special issues
Subscribe
Our Missing Moral Compass
Our Missing Moral Compass