Rodolpho Carrasco spends much of his life building bridges. The son of Mexican immigrants, he is married to an African American. He began his college education at Biola University and completed it at Stanford. He is as likely to be invited to the White House as to a Sojourners planning meeting, to an emerging church consultation as to a conference at the free-market-oriented Acton Institute. He is a disciple of John Perkins, who called a generation of evangelicals to "relocation, reconciliation, and redistribution" in America's cities. Like his mentor, he has a restless mind and a passionate heart, both of which he has put at the service of some of America's poorest citizens as executive director of Harambee Christian Family Center in Pasadena, California. His answer to our question—How can followers of Christ be a counterculture for the common good?—probes the challenges faced by his generation of advocates for justice as they, and those they serve, come of age.
Sixteen years ago, I took my undergraduate degree and headed straight to the 'hood. Since then, I've lived one block from the corner of Howard and Navarro, an area that once had the highest daytime crime rate in Southern California. I've lived through the 1992 Rodney King riots, the 1996 welfare-reform bill, and the rise of compassionate conservatism. And I've lived through a small revolution in how Christians think about justice.
Not so long ago, evangelical Christians who served the poor often found themselves on the defensive among fellow believers. Now it's the rare church that doesn't engage in works of mercy and justice. Watching this evangelical wave of concern and action, I've been greatly encouraged. Yet as I listen to my fellow justice-impassioned Christ-followers, whether they are newbies or grizzled veterans, I often hear only part of the message of justice.
There is no shortage of protest across the political spectrum. Some promote fair trade over free trade and argue for turning the minimum wage into a living wage; they seek to strengthen immigrant rights and oppose racism. Others object to activist judges, family-hostile state laws and school curricula, and porous borders. But increasingly, all these concerns are framed in terms of concern for the most vulnerable members of society. These issues rouse people out of their living rooms, out of the pews, and into society to work for change.
While I celebrate this development, I worry that we are perilously weak at walking alongside the poor, at investing directly into the lives of individuals to give them what they truly need—not what we believe they need or what our policy statements tell us they need. I've found that it's relatively easy to raise a voice in protest, but unfathomably hard to invest in a life.
Justice Habits
Growing up, I had to learn how to manage money, how to be a good employee, how to act in someone else's house, how to study, and how to delay gratification. As an orphan in a poor East Los Angeles neighborhood, learning these things was a matter of life and death.
My mother died when I was 6. My father had already left us. My sister, 20 years old at the time, became mother, father, grandma, and grandpa for my other two siblings and me. She drilled those basic life skills into me. Alongside her were members of a small Baptist church who taught us the Scriptures, teachers who saw the potential in the Carrasco kids, and employers who held us accountable for our behavior on the job.
Years later, the Carrasco family had emerged from poverty, and I had a bachelor's degree from Stanford. I went straight to northwest Pasadena to join Harambee Ministries and be a part of breaking the cycle of poverty. I initially assumed that youth in the community surrounding Harambee were learning what I had learned growing up. And some were. Others, however—many others—were failing to learn these most basic skills.
Take money skills. While some urban youth have a good grasp of personal finance, many don't. How to manage a credit card, why to avoid check-cashing shops, why a good credit report is a critical tool in America—most youth on my street know almost nothing about these topics.
Those who lack knowledge and experience managing money must be taught. But here is where doing justice by investing in the personal development of the poor gets hard.
Imagine teaching a young adult male how to manage a salary that provides for housing, food, family expenses, transportation, and emergencies. He might complete a class at a church or community center. But will that information stick? Money management must be practiced in order to be truly learned. Is this young man getting the training he needs? More often than not, the answer is no, especially among fatherless young men. The older he is, the more bad habits he is likely to have accrued over the years. While he painstakingly unlearns those habits, he still has to make ends meet.
After seeing this pattern repeatedly in northwest Pasadena, I began to wonder where I learned about money. After all, at age 6 I was the at-risk poster child. I was "the poor." But my sister was a math major—and that fact alone made a difference. When I was in fifth grade, she made me multiply the number of chores I had done by ten cents to arrive at my weekly "salary." At various stages of my life, she instructed, cajoled, and held me accountable. One year, she gave me $4,000 and suggested I take up day trading. By prodding me to save, plan, and experiment, she helped me learn. It took years.
Then there came a day, as a young adult, when the problem was not understanding, but confidence. Deep down, I didn't believe I could really hold on to money, that this particular Mexican would ever rise above his circumstances. I went through a severe crisis of self-doubt.
I had a lot of support from family and friends, yet it took a long time to learn what I know now about finances. Now add issues like education, employment, and marriage. There is no way around these basic life skills if a person is ever to escape poverty. The investment needed is long, sacrificial, and, frankly, tedious. Doing justice by walking alongside people as they develop critical life skills is not exciting. Protesting on Wall Street against globalization is exciting. Getting arrested at the courthouse is exciting. Filling the National Mall with hundreds of thousands of people is exciting. But staying proximate to people as they learn lessons they should have learned years ago? When's the last time you saw that on cnn?
The Dignity of Accountability
It's not just justice workers who need to accept responsibility for investing in the skills of the poor. The poor themselves must realize their capacity to overcome poverty.
In saying this, I'm not blaming the victim and letting powerful people and systemic powers off the hook. I mean nothing of the sort. What I'm getting at is something I learned from Harambee's founder, John Perkins.
If you are down and out, Perkins would ask, are you going to sit back and wait for someone else to transform your situation? Are you going to rely on the very government, for example, that has failed you? Your best chance is to take responsibility for changing your circumstances. Yes, you will need support from others and policies shaped by protesters for justice, but you are the principal engine for change in your own life.
I believe that, for every person is created in God's image. The same God who created the world ex nihilo has created us capable of great things. We are able, because he is able. Because our dignity comes directly from God, it is not only possible for people to rise above their conditions—it should be expected.
Yet it took a disappointment for me to learn just how hard it is to put that theology into practice.
One teen we'd known since elementary school had a father who was nowhere to be found and a mother who struggled to raise him and his siblings. By his teen years, street vice had become attractive. We at Harambee intervened, drawing him into our lives and our programs. After he graduated from high school, we helped him find a job—a great job, in fact.
Then he got fired. The reasons weren't complicated: He ignored rules, was often late for work, and was oblivious to his employer's wishes.
Gradually, I realized where this young man had learned much of his poor work ethic: on our staff. I wanted him to stay close to our community and off the streets, so I made concessions when I felt that discipline might turn him away from us.
This young man was now another unemployed urban male. Seeing him on the street, the protester against injustice might easily surmise that racism, discrimination, a bad economy, or any number of social factors had made this young man a victim. But I knew differently. His circumstance wasn't the result of injustice, but of a flaw in his work ethic, a flaw that could have been corrected.
Yes, my role in this young man's drama was secondary. The primary responsibility lay with his own choices. But he was close to me for some time, and I failed to use the myriad opportunities I had to shape his character. I meant well, but I turned out to be part of the reason he found himself unemployed and broke a year out of high school.
Since then, we've revamped our youth jobs program. We've made it harder for students to get in. Once in, we work them, as we say in the 'hood, like they stole something. We expect a lot of them. A new teen at Harambee has to demonstrate high character immediately, because many little children in our after-school program are watching everything these teenagers do.
It's a lot of pressure on the teens, but they rise to the occasion—or they get the boot. Our present crop has a high work ethic, and I feel hopeful they will be very employable very soon. Even those we've given the boot to are stepping up in their responsibilities. I heard the other day that one recent high school graduate is working at Starbucks, getting solid hours, and learning the ropes. He's been there for four months, and his employment future looks promising.
Get closer
When did you last spend time with a poor person, an at-risk individual, or someone in need? When was the last time you were close to them for an extended period? I ask, because that's what Jesus did. He was close to the poor who needed justice. The Messiah was sent to preach Good News to the poor, to proclaim freedom for prisoners, recovery of sight for the blind, release for the oppressed, and the arrival of the Jubilee year (Luke 4:18-19). He did this first by becoming incarnate, one of us. He did not commute from heaven in a fiery chariot. "The Word became flesh," says John, "and made his dwelling among us."
In urban ministry circles, we call this relocation. Many urban ministers intentionally live in the neighborhoods they seek to serve. Proximity builds trust with neighbors, especially if a racial divide must be crossed. Relocation also helps urban ministers discern the roots of need. A man may ask me every day for money. He's down and out, he says. But if I live in that community, I'll be able to discern if he is down and out because of systemic injustice or because he does not want to work. Then I'll be able to share with him what he truly needs.
People in need of justice are not just in the inner city. Individuals and families are struggling in suburban and rural settings as well. In many cases, you do not need to relocate in order to meet a need. But when working for justice, it is crucial to have personal proximity to injustice.
Up close, the protest-oriented injustice-fighter may discover that some matters are best settled by a personal intervention, not a new law. The personal-responsibility injustice-fighter may discover that impersonal systems often devastate the lives of the poor, and that these systems must indeed be protested.
In either case, the best way to get closer to doing justice for the poor is, quite simply, to get closer.
Related Elsewhere:
ChristianBibleStudies.com, a Christianity Today sister publication, offers a Bible study based on this article.
This is the second Christianity Today article in the Christian Vision Project. Other Christian Vision Project articles include:
How the Kingdom Comes | The church becomes countercultural by sinking its roots ever deeper into God's heavenly gifts. By Michael S. Horton (Christianity Today, Jan. 13, 2006)
Article continues below
Sleep Therapy | In search of a counterculture for the common good. By Lauren F. Winner (Books & Culture)
Better Than a Cigar | Introducing the Christian Vision Project. By David Neff (Jan. 13, 2006)
Carrasco blogs at Urban Onramps.
Harambee Ministries (Harambee means "Let's get together and push" in Swahili) has more information about its programs and history.
More CVP articles from our sister publications are available on ChristianVisionProject.com. Also check out the Christian Vision Project's new video documentary, Intersect|Culture. The videos take you into the stories of ordinary believers who, by faith, changed their communities. The set includes a DVD with 6 videos and coordinating group curriculum.
Have something to add about this? See something we missed? Share your feedback here.
Our digital archives are a work in progress. Let us know if corrections need to be made.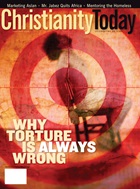 This article is from the February 2006 issue.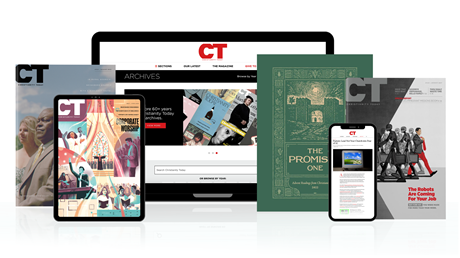 Subscribe to Christianity Today and get access to this article plus 65+ years of archives.
Home delivery of CT magazine
Complete access to articles on ChristianityToday.com
Over 120 years of magazine archives plus full access to all of CT's online archives
Subscribe Now
Habits of Highly Effective Justice Workers
Habits of Highly Effective Justice Workers