Although the United States is in a Republican era, in which the majority is culturally conservative, the people last night voted in Democratic majorities to governorships, the House, and perhaps the Senate. Like most complex events, this one has multiple causes. The issues were less local and more national. The people rejected the war in Iraq (but not in Afghanistan). The people seemed to want less unilateralism in international affairs, less budget deficit and trade deficit, less pork in our legislation, and less hubris, arrogance, power-lust, partisanship, and corruption in our leaders; and they wanted more good jobs, health care, truth, principle, and competent government.
The pre-election campaign exposed evangelical Christianity's fading influence in the Republican Party and in the nation. David Kuo's Tempting Faith revealed that the actual influence of evangelicals in the government was more image than reality. While some Republican leaders cultivated evangelical votes, the former White House staffer reported, they also ridiculed evangelical ideas and leaders. In the campaign, evangelicals were seldom visible—except in relation to Abramoff, Cunningham, DeLay, Foley, Haggard, and other public scandals.
We may, of course, ignore the insights of 2006. Or we could reflect, repent, and rethink our witness in this land. Consider the following two-plank platform.
First, we could repent of our monogamous alliance with the Republican Party and encourage evangelicals to become involved with Democrats. Biblical Christians are called to be the salt of the earth and the light of the world; there never was biblical warrant for disengaging from the half of the population called Democrats. We are called to love Democrats as well ...
1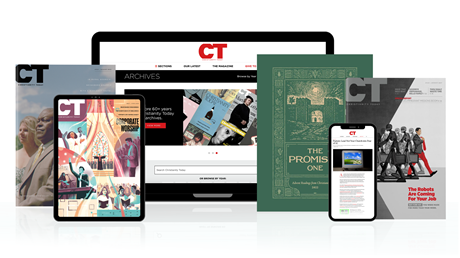 Subscribe to Christianity Today and get access to this article plus 65+ years of archives.
Home delivery of CT magazine
Complete access to articles on ChristianityToday.com
Over 120 years of magazine archives plus full access to all of CT's online archives
Subscribe Now
Good News for Democrats, Good News for Evangelicals
Good News for Democrats, Good News for Evangelicals