To best understand Christopher Tyerman's impressive God's War: A New History of the Crusades (Belknap/Harvard), you must go back more than a half century, to when Sir Steven Runciman produced his three-volume History of the Crusades. A monumental work, it had flaws more visible today than when it was written. One of the misconceptions that Runciman was instrumental in popularizing (and that infuses Terry Jones's awful, 1995 made-for-TV program The Crusades) was the idea that the Crusades were an assault on the sophisticated and superior civilizations of Islam and Byzantium by a barbarian West.
Runciman eloquently summed up his disdain for Western crusaders in the closing lines of his great work: "There was so much courage and so little honour, so much devotion and so little understanding. High ideals were besmirched by cruelty and greed … and the Holy War itself was nothing more than a long act of intolerance in the name of God, which is the sin against the Holy Ghost."
For all of its eccentricities, including such heavy-handed moralizing, Runciman's work is a beautifully written classic that has inspired several generations of historians to engage in Crusade studies. Today, more historians and archaeologists than ever before are working in the field. But they are questioning old orthodoxies and asking new questions as they scour archives, study Crusade art and architecture with new eyes, and dirty their hands uncovering crusader sites.
One of the leaders in this effort is Christopher Tyerman of Oxford University. Since the publication of his England and the Crusades, 1095-1588 (1988), he has helped to redefine the field. In 2004, he published Fighting for Christendom: Holy War and the Crusades. It is pocket-sized, offering the general reader an overview of more than four centuries of holy war on three continents and a survey of the evolution of the Crusades in popular imagination—all in 233 pages. In that same year he produced an even smaller book, The Crusades: A Very Short Introduction.
But all of this was mere prologue to God's War, which studies in exacting, well-told detail the phenomenon of holy war from its premedieval ideological foundations through the classic era of the Crusades (1095-1291) and down to the last vestiges of crusading in the 15th and 16th centuries.
Tyerman takes pains to point out that the old moralistic reductionism does violence to the complexities of history. He ends his book on a subtle note: "[T]he internal personal decision to follow the cross, to inflict harm on others at great personal risk, at the cost of enormous privations, at the service of a consuming cause, cannot be explained, excused or dismissed either as virtue or sin. Rather, its very contradictions spelt its humanity."
Adjectives for God's War almost fail. "Comprehensive," "monumental," and "epic" come to mind, and they are appropriate but scarcely adequate.
In brief, this is a work by a master historian that will replace Runciman's classic as the standard survey in the field. The spirit of Sir Steven constantly pops up throughout its pages, often as a foil for Christopher Tyerman's assertions and conclusions that run counter to those of his great predecessor.
Mauling Misconceptions
Among the other misconceptions that Tyerman attacks head on is one that Runciman did not articulate but which has become fashionable today. It says that medieval holy wars between the Cross and the Crescent led directly to such phenomena as Western imperialism and contemporary Islamic anger over a presumed millennium-long assault on it by the Christian West.
Tyerman dismisses such putative connections as nonsensical inventions. In doing so, he mirrors an emerging consensus among Crusade historians that the Islamic world largely forgot about the Crusades after 1300. After all, it had been the victor, and under Ottoman leadership, it put Christian Europe on the defensive for about 400 years. All of this changed around 1900. At that time, Muslim anger over European imperial designs on the Middle East provided sufficient context for it to create the image of the "crusading Christian West."
A book that runs more than 1,000 pages (including notes) might be ponderous and unreadable. It is not. Tyerman's touch is light, his prose sparkles, and his delightful wit gives it spice. Thus, Guibert of Nogent is characterized as "the snobbish, mother-fixated failed abbot." Later, we read that Louis VII observed, "We in France have nothing but bread, wine and gaiety," a sentiment that our author dismisses as "an early version of a characteristic, misleading French self-image."
It was a medieval cliché for scholars to state with either real or feigned modesty that if, perchance, they saw farther than the ancients, it was because they were like dwarfs standing on the shoulders of giants. Well, Tyerman sees farther than Runciman in part because he is the beneficiary of the past half-century of intensive Crusade scholarship that Runciman helped set in motion. But he is no dwarf.
He is a giant who has contributed significantly to breakthroughs in historical perception and understanding. Tyerman presents his readers with not only the fruit of the most up-to-date scholarship but also his own mature reflections on the matter and meaning of the Crusades. He is unafraid to deal with the many uncertainties and ambiguities that surround this complex phenomenon. Above all, his book, despite a few minor errors (e.g., Aquinas was not a canon lawyer) and oversights (no bibliography), is judicious and dispassionate.
God's War is a joy to read, but only for those who like history that is complex, nuanced, and well-written.
Alfred J. Andrea, author of Encyclopedia of the Crusades (Greenwood Press, 2003) and faculty emeritus at the University of Vermont.
Related Elsewhere:
God's War: A New History of the Crusades is available from ChristianBook.com and other booksellers.
NPR interviewed Tyerman about his earlier work on the Crusades.
The Telegraph, the Times, and the Carnegie Council reviewed God's War.
Christian History & Biography has issues on the crusades and Christian-Muslims relations.
Other Christianity Today articles on Islam and the crusades include:
How Could Christians Crusade? | Why followers of the Prince of Peace waged war. (May 2005)
Crusades: Christians Apologize for Ancient Wrongs | Christians Retrace Crusaders' Steps
Waging Peace on Islam | A missionary veteran of Asia proposes one way to defuse Muslim anger about the Crusades. (June 2005)
Christian History Corner: Did Eric Rudolph Act in a Tradition of Christian Terror? | A historian considers the evidence of the Crusades and the Inquisition. (June 1, 2003)
Putting the Crusades in Perspective | Do your homework before you see Sir Ridley Scott's "Kingdom of Heaven" this May. (Christian News & Research, February 22, 2005)
A Muslim Perspective on War | "Muslim response to the Crusades showed jihad in action, and while the grievances have changed, the rhetoric still echoes." (October 1, 2001)
Philip Yancey wrote about Arab historians' perspectives on the Crusades in "It's Not About the Crusades," which also appeared on our website today.
Have something to add about this? See something we missed? Share your feedback here.
Our digital archives are a work in progress. Let us know if corrections need to be made.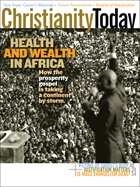 This article is from the July 2007 issue.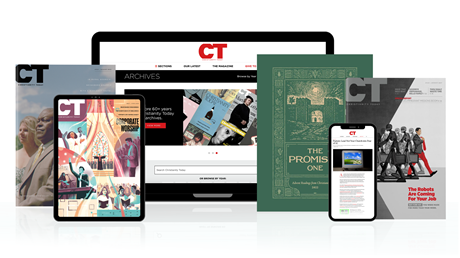 Subscribe to Christianity Today and get access to this article plus 65+ years of archives.
Home delivery of CT magazine
Complete access to articles on ChristianityToday.com
Over 120 years of magazine archives plus full access to all of CT's online archives
Subscribe Now
Onward, Christian Soldiers
Onward, Christian Soldiers