Truth with Love: The Apologetics of Francis Schaeffer
Bryan A. Follis • Crossway • 208 pages • $15.99
Bryan A. Follis says an examination of Francis Schaeffer's books and his relationships at L'Abri reveals—contrary to his reputation—that Schaeffer was concerned about both truth and love. Follis quotes Schaeffer's remark that people must come to "understand that the gospel is truth … on the basis of good and sufficient reason," and also traces Schaeffer's emphasis on love to his 1951 "spiritual crisis" (involving dissatisfaction with his fundamentalist roots in the Bible Presbyterian Church).
Follis, rector of All Saints' Church, Belfast, Northern Ireland, zealously defends Schaeffer against the charge, leveled by Clark Pinnock and others, of overemphasizing reason. However, his rebuttal is clouded by inadequate definition of their critique.
Follis also resists Thomas V. Morris's contention that Schaeffer doesn't provide evidence adequate to support his claim that Christianity must be true. Morris objects to the must on the grounds that Schaeffer's arguments don't rule out all alternatives to Christianity. He thinks Schaeffer's arguments would be stronger if they instead demonstrated the possibility or plausibility of Christianity relative to other possible explanations of human experience.
Still, this book is valuable insofar as it shows the importance of Schaeffer's contributions despite the limitations of his methods and arguments. It would have been more effective if the author (who was brought back to Christ through a Schaeffer film series) had been more willing to acknowledge Schaeffer's shortcomings.
James E. Taylor; Professor of Philosophy, Westmont College
Q&A: Bryan A. Follis
Interview by Susan Wunderink
What made you write this book?
I had an interest in Francis Schaeffer for many years, going back to the time I was a university undergraduate. Initially, his apologetics drew me in. At this time, 20 years after his death, I thought maybe it was time for an evaluation and a look at both his apologetics and his spirituality.
How would you describe Schaeffer as a person? If we met him, what would he seem like to us?
Probably a bit strange. The knickers, goatee beard. A pretty intense individual, but an extremely caring individual. What I find fascinating is that when Schaeffer made it big in the 1970s and early 80s, when he was speaking in conferences of 5,000 and 7,000 people, his old slogan of "there are no little people, no little places" still rang true for him. So on one occasion, he was missing for a seminar. They couldn't find him, and they tracked back his movements to find Francis and Edith Schaeffer sharing with a chambermaid, sort of one of the junior staff at the hotel. Not an important person. But to him she was important, and I think that was part of the key to the man's success. People mattered. He was a kind, generally compassionate man, and his apologetics were a means of trying to reach people. They weren't simply a professional ministry tool. They flowed from his love for Christ and his real love for people.
What was Schaeffer's approach to truth?
Schaeffer himself came from a nominally Christian home. His family were blue-collar folk who had very nominal faith. He, actually an agnostic, came to faith when he was 18 through reading the Bible and comparing it with Greek philosophy. He became an evangelical Christian, but in later life, he became quite disillusioned through a spiritual crisis in his mid-30s at the lack of the truth being lived out. He looked around him at the fundamentalist movement, and people around him were arguing very strongly for evangelical biblical truth, against modernists, against liberals. Ends [were used] to justify the means—a complete lack of love. [The experience] brought him in a spiritual crisis back to the Bible and back to Christ working though the trustworthiness of Scripture and a renewed experience of Christ. His truth and love were both located in the personhood of Jesus Christ and then seeing this truth in Christ, the revelation of Scripture corresponding to reality. He took a look around the created order: It matches God's Word, and God's Word matches the creation, and he saw the two at work together.
How did Schaeffer's experiences with controversies in the church affect his apologetic tactics?
Schaeffer, I argued in the book, is a pastor—an evangelist—who develops apologetics as a means of reaching people. So his apologetics aren't academically driven or designed. He once said that if he had an hour with a complete stranger on a train or on a boat, he would spend 50 minutes asking them questions, drawing them out as to what they believed, showing the inconsistencies of their views. And in the last 10 to 15 minutes, presenting the gospel.
What are some misconceptions about Schaeffer and his apologetics?
I think there are misconceptions on two sides. First, there are those who hero-worship the man, the philosophy and apologetics. For them, the trilogy is the final word: analytically take the arguments, repeat the arguments, and you win the case. Some of the Schaeffer fans, when they come to conferences, everything has been captured in 1968, and the approach is almost identical. That doesn't do justice to the man in the sense that his rationality was a part of who he was and so his argumentation must be taken alongside his spirituality, his emphasis on the Holy Spirit, his emphasis on prayer, his emphasis on real love for the person. So that's one misconception—to see him as this sort of hand-to-hand combat fighter.
The other misconception would be those who see him almost in reverse—who dislike him because of his rationality, because of his commitment to inerrancy. They see him as a rationalist and someone who is trapped in modernism. They see his arguments and apologetics as out-of-date and unhelpful.
What is helpful about his ministry to Christians today?
His real commitment to the Bible as the Word of God, as being true, but his realization that truth, which is objective, is subjectively experienced, and each person's life story will be different, and each person is important and unique in the eyes of God. One of his phrases he often used was that "nobody is less than zero," meaning that even if a person isn't converted, they still have dignity and value because they're made in the image of God.
I think if Christians held to that approach, showing the truth of Christ, we would have people more willing to listen. We seem to fall in one of two extremes. We either give up on the truth and become totally relational—almost in a sort of vague spirituality without reference to the Cross and the Scriptures—or else we go the other route and philosophize and become entrenched and antagonistic with the culture wars and things like that. Schaeffer keeps the truth, unapologetically, but cares for people, and that shows in how he handles them. I think that's the model for us at local churches where we can practice community, show love, and then share the truth.
Related Elsewhere:
Truth with Love is available from ChristianBook.com and other retailers. ChristianBook.com also has an excerpt.
Bryan Follis is rector of All Saints' Church in Belfast.
In 1955, Schaeffer founded L'Abri fellowship, "where individuals have the opportunity to seek answers to honest questions about God and the significance of human life."
Article continues below
The Francis A. Schaeffer Foundation was founded to advance the availability of Schaeffer's ideas. His letters are available on their site.
The Shelter, another site dedicated to Schaeffer's work, has a list of his books, photos, and links to other relevant sites.
Covenant Seminary's Francis Schaeffer Institute offers course materials in pdf and audio form about Schaeffer in his early and late years.
Other Christianity Today articles on Schaeffer and his influence include:
Learning to Cry for the Culture | Let's remember Francis Schaeffer's most crucial legacy--tears. (March 19, 2007)
The Book Report: Things We Ought to Know | Charles Colson's apologetic—and call to action—is in the tradition of Francis Schaeffer. (January 10, 2000)
The Dissatisfaction of Francis Schaeffer (Parts 1 and 2) | Thirteen years after his death, Schaeffer's vision and frustrations continue to haunt evangelicalism. (March 1997)
Inside CT: Midwives of Francis Schaeffer | March 3, 1997
Have something to add about this? See something we missed? Share your feedback here.
Our digital archives are a work in progress. Let us know if corrections need to be made.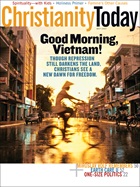 This article is from the May 2007 issue.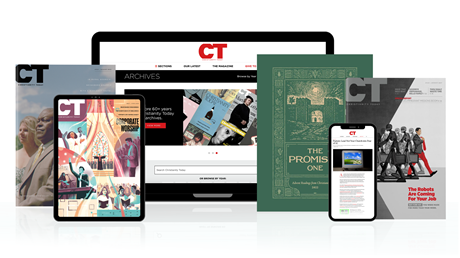 Subscribe to Christianity Today and get access to this article plus 65+ years of archives.
Home delivery of CT magazine
Complete access to articles on ChristianityToday.com
Over 120 years of magazine archives plus full access to all of CT's online archives
Subscribe Now
Francis Schaeffer, the Pastor-Evangelist
Francis Schaeffer, the Pastor-Evangelist