Jesus' story of the Prodigal Son is both symbol and reality: It's been played out in countless families, sung about, preached on, and illustrated. To showcase the parable's impact on art, the Museum of Biblical Art (MOBIA) in New York City has collected about 70 prints, sculptures, and paintings from the Renaissance to the present day for its upcoming exhibition, The Art of Forgiveness.
In the Gospel of Luke, Jesus responds to religious leaders who object to his association with "notorious sinners" by telling three parables about loss and restoration. The first two—the parables of the lost sheep and lost coin—evoked the distress and joy from an owner's perspective. Then, Jesus told the parable of the Prodigal Son, which fleshed out those themes and introduced a new character, whom the religious leaders must have recognized: the older brother.
And he said, "There was a man who had two sons. And the younger of them said to his father, 'Father, give me the share of property that is coming to me.' And he divided his property between them. Not many days later, the younger son gathered all he had and took a journey into a far country, and there he squandered his property in reckless living. And when he had spent everything, a severe famine arose in that country, and he began to be in need. So he went and hired himself out to one of the citizens of that country, who sent him into his fields to feed pigs. And he was longing to be fed with the pods that the pigs ate, and no one gave him anything.
"But when he came to himself, he said, 'How many of my father's hired servants have more than enough bread, but I perish here with hunger! I will arise and go to my father, and I will say to him, "Father, I have sinned against heaven ...
1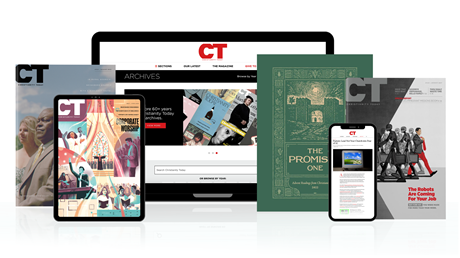 Subscribe to Christianity Today and get access to this article plus 65+ years of archives.
Home delivery of CT magazine
Complete access to articles on ChristianityToday.com
Over 120 years of magazine archives plus full access to all of CT's online archives
Subscribe Now
The Art of Forgiveness
The Art of Forgiveness