Nine years ago, Mohammed Hegazy, then 16, dropped out of an Islamic school after deciding he didn't want to be a Muslim preacher. He transferred to another school, unknowingly joining a class that included seven Christians.
That fateful transfer in 1999, and Hegazy's later conversion to Christianity due to the witness of those seven students, set in motion events that led to Cairo's highest civil court. In late January, Judge Muhammad Husseini refused to issue Hegazy a new identity card registering him as a Christian. "He can believe whatever he wants in his heart," the judge said, "but on paper he can't convert."
Hegazy wasn't the only Egyptian convert taking his cards to court. In a second case, a judge has allowed Christians who had converted to Islam for divorce or employment to "re-convert" to Christianity. But the ID cards of these 12 re-converts will include the potentially stigmatizing words, "Christian, previously proclaimed Islam as his/her religion." In a third case, an administrative court ruled that the government must issue ID cards omitting any religious designation to followers of Baha'i, a marginalized religious minority.
In Egypt, a person's identity card is destiny. It is required, for example, to rent an apartment, hold a job, enroll in school, vote, travel overseas, and receive government services. The cards establish citizenship, legal residence, and religious affiliation. But the only religious options are Islam, Christianity, and Judaism.
All three cases gained enormous attention in the Arabic media, in part because Egypt is creating a new national ID-card database. They also sparked fresh public arguments over punishment for apostasy and Egypt's poor human-rights record.
Tip of the Iceberg
At one of the largest and most influential evangelical congregations in the Middle East, the senior pastor sees a spiritual victory in the recent media coverage.
"We are in a better day for freedom of expression," the pastor told Christianity Today in a lengthy interview. "For Hegazy to go to court and to ask such a request—it never happened in the last 1,400 years."
Surveying the big picture, this pastor believes a religious earthquake is shaking the Middle East, leading to many new conversions from Islam. "For years, there were only hundreds converting from Islam to Christianity. Very confidential, very low key," he said. "Now [converts] are writing their stories. They are in chatrooms. The voice of converts for the first time is being heard. The numbers are beyond estimation. It's an iceberg. If you hear a thousand, then there are 100,000 beneath the surface."
The pastor traces the roots of this evangelistic surge to a church-based awakening in the 1970s. A Presbyterian pastor (then leader at the downtown church) and a Coptic Orthodox priest were among the few Christian leaders willing to baptize new believers with a Muslim background. Coptic Orthodoxy represents up to 6 million people in Egypt, while Protestants number fewer than 250,000.
But long-simmering tensions within the Orthodox Church caught up with the priest. In 1978, Pope Shenouda III suspended him from ministry. Egyptian authorities twice imprisoned him for falsifying ID cards. In 1989, he fled the country, and since his 2003 retirement has hosted an influential program on the Al Hayat Christian satellite channel.
The Presbyterian pastor has also faced years of opposition, once even facing an angry Muslim man pointing loaded handguns at him in his office. "I was threatened that I would be killed," he told CT. "That's okay." At the time, he was more troubled by the threats to burn his landmark church, opened in the heart of Cairo by Presbyterians in 1950, on the authorization (later regretted) of King Farouk. He said, "The church session [board] met. They said, 'If they burn the church we will rebuild it. We will not stop evangelizing.' "
That church no longer stands alone as a symbol in Egypt for seekers from a Muslim background. Its senior pastor said, "I think the Copts are now baptizing more than the evangelicals. Ten times, a hundred times more than us."
At a recent Sunday evening service, the senior pastor shared with the congregation the counsel he gives to "our friends who are not Christians" when they inquire. "I tell them: Say to God, 'Show me the truth.' We've never met any who did this and didn't come to know Christ." This kind of outreach is still out of the comfort zone of many Egyptian evangelicals. "They're advising me not to do so, all of the time," he said.
He reports that many inquiring Muslims say they've been visited by Jesus. "The most effective thing happening to convert Muslims to Christianity is visions and dreams," he said. "It's the work of the Holy Spirit. It's not the work of a man, a church, or an organization."
This approach also provides pastors their first line of defense against accusations of proselytism. Once, Egyptian authorities questioned a pastor about baptizing a woman who came to him after seeing a vision of Jesus coming through her door and window in Kuwait. "It's the problem of the police there," he replied to them. "They didn't guard the door or the window."
The senior pastor also identifies exorcisms, particularly by Coptic Orthodox priests, as a significant opening for outreach. "Muslims know if you want to get rid of a demon, go to church. Many of them, after being delivered, get baptized."
Pilgrims on the Muslim Road
The biggest challenge comes after a Muslim begins to follow Christ. Nearly all churches in Egypt and elsewhere in the Muslim world find it difficult to integrate converts from Islam into church life. And a few church leaders even question whether it's truly possible.
In the Al Maadi district south of Cairo, Paul-Gordon Chandler serves as rector of St. John the Baptist Anglican Church. Raised as a missionary kid in Senegal, he watched his parents work to bring Muslims to Christ, only to see these converts be cast out by their families and rarely accepted fully by local churches. So he began asking himself: Can a Muslim follow Christ's teachings and remain a Muslim?
Some years ago, Chandler discovered the work of novelist Mazhar Mallouhi. Chandler recently published Pilgrims of Christ on the Muslim Road, which tells Mallouhi's life story. Long associated with evangelicals in the Middle East, Mallouhi describes himself as a follower of Jesus within Islam. Mallouhi's mission is to present Scripture in a form that Muslims can comprehend. One of his novels, The Fugitive, retells the story of the Prodigal Son in a modern-day Islamic context.
In his passion to discover how Christ walks the Muslim road, Chandler sees his own mission as two-fold: to learn from Islamic spirituality and to help Muslims comprehend a true picture of Christ. Chandler told CT, "I'm less interested in interfaith dialogue, but very passionate about interfaith friendships."
For Chandler, truth is his bottom line. "I love the quote from Saint Ambrose of Milan: 'All truth no matter where it comes from comes from God's Spirit.' The challenge is to build on the truth in the other."
Even at the downtown church, where church life retains a traditional look and feel for new converts, the now-retired leader typically encourages them to keep their new faith secret.
"One reason is that new life in Christ leaves its effects on their families," he said. "When the family discovers that the daughter or the son has become a Christian, they do not have much to say against Christianity. Second, they will have a time to build up their faith. Before they get into trouble, they have a good foundation."
For Mohammed Hegazy and his wife, Zeinab (also a convert from Islam), these debates over conversion are far from academic. Unless the couple receives Christian identity cards, the government will consider their newborn daughter Islamic. Hegazy has received multiple death threats, including a public one from his father. The couple lives in hiding right now.
"I put my trust in God. This is my duty to myself, my family, all Muslims who converted to Christianity, and all Christians," he told Compass Direct News. Hegazy anticipates filing an appeal of his case or, if necessary, starting a new one.
Timothy C. Morgan is CT's deputy managing editor.
Related Elsewhere:
Other news on Egypt is available in our full-coverage section.
The court ruled against allowing Mohammed Hegazy to change his religious identity on paperwork in January.
Compass Direct reports on other Egyptians who have legal problems after conversion.
Have something to add about this? See something we missed? Share your feedback here.
Our digital archives are a work in progress. Let us know if corrections need to be made.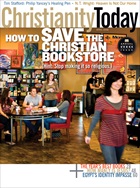 This article is from the April 2008 issue.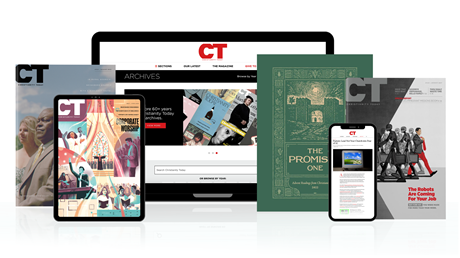 Annual & Monthly subscriptions available.
Print & Digital Issues of CT magazine
Complete access to every article on ChristianityToday.com
Unlimited access to 65+ years of CT's online archives
Member-only special issues
Subscribe
Egypt's Identity Impasse
Egypt's Identity Impasse