Five years ago, I became a seriously disturbed woman. Through a single magazine article about AIDS in Africa, my attention was captured and a sense of shock, horror, and doom awoke within me.
How could there be more than 30 million people infected with a lethal virus, and I not know even one of them? How was it possible that there were 12 million children orphaned by this horrible virus, and I couldn't name a single one? Those questions sent me on a search to discover God's heart for people infected and affected by HIV/AIDS; within a very short time, I became seriously and permanently disturbed.
Once I became disturbed, I became passionate about ending AIDS in Rick's and my lifetime. We are not content to merely manage AIDS, any more than we're content to manage cancer, TB, or malaria. Our goal is to wipe it out.
So you may ask: Where's the message of Jesus in all of this social gospel stuff? The answer lies in the life story of David Miller. Rick met him two and a half years ago at a conference in New York. After the meeting, this rough and tumble man who had served in the Marine Corps approached Rick and told him, "I've had AIDS for 20 years. I'm a member of ACT UP in New York, and have been arrested over 200 times protesting drug companies and the government's response to AIDS. Where was the church when I needed help?"
Rick responded by asking for forgiveness, saying, "I'm sorry for all the hurt and pain that has ever been caused to you in the name of Christians or Christ." David jumped backwards, shocked by the apology. That day, they spent hours together talking, and Rick invited David to our upcoming Global Summit on AIDS and the Church. Much to our surprise, David accepted.
At the summit, David accosted anyone who came near him with loud diatribes against the government, drug companies, and politicians. Near the summit's end, he reluctantly joined other HIV-positive men and women on the stage to receive prayer. The next day, Rick and David met again, and David explained how it seemed impossible for him to ever stop hating those who had failed him.
Over the next year, we called and e-mailed David, and sent CDs that we thought would answer his questions. I visited his beloved Bronx neighborhood. He pointed out the crack houses, the junkies, the pimps and prostitutes. Tough as nails on the outside, David had a deep heartache for "his people." He choked up as we walked those mean streets. He quietly murmured, "You came; I can't believe you came here."
There was a gradual softening in him—a tiny sprout of hope. One day he said to me, "I'm beginning to think that if you guys are real, and you love me, maybe God is real and loves me too."
The following November, the 2006 Global Summit on AIDS and the Church took place. A less hostile, though still wary, David attended. On World AIDS Day after the summit, Rick had the joy of leading David to the Lover of his wounded soul, Jesus Christ. David's world, AIDS, and his newfound faith finally collided. We laughed, cried, and celebrated together. Hope had sent roots into David's life.
Soon David began to complain loudly that no one had showed him the fine print ahead of time. As only David with his Bronx accent could say, "Being a Christian is the hardest thing I've ever done! I can't call the mayor of New York a Nazi anymore; he's a human being that God made. I can't hate my enemies. I have to love them!" The fragile sprout was turning into a seedling.
The 2007 Global Summit took David one step further. He stood in the pulpit at Saddleback and gave his testimony. The next day, World AIDS Day, Rick put a shaking, terrified David under the waters of baptism. David propelled himself out of the water and into Rick's arms, sobbing with joy. Minutes later, a fellow Marine who had just heard David's testimony asked David to baptize him on the spot. And so it was that David Miller, a man hardened by years of battling the system, came full circle. As a new creation in Christ, David assisted Rick in the baptism of another new creation in Christ.
Where's the message of Jesus in all of this social gospel stuff? Ask a transformed David Miller. The thought that God cared about his body as well as his soul pierced his steel plates of defensiveness and allowed him to dare to believe that he was loved by God.
Our task is to make the invisible God visible. By opening our arms in acceptance, by being his hands and feet, we make him visible.
Related Elsewhere:
Tim Morgan interviewed Warren about AIDS ministry and strategies for fighting the disease.
Have something to add about this? See something we missed? Share your feedback here.
Seriously Disturbed
Kay Warren, cofounder of Saddleback Church with her husband, Rick, is an international speaker and Bible teacher especially known for her work with those living with HIV and AIDS. She is the author of several books, including Choose Joy: Because Happiness Isn't Enough and Dangerous Surrender (revised and republished as Say Yes to God). Her column on international social issues ran from 2008 to 2009.
Previous Seriously Disturbed Columns:
Our digital archives are a work in progress. Let us know if corrections need to be made.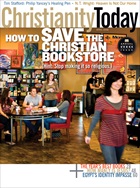 This article is from the April 2008 issue.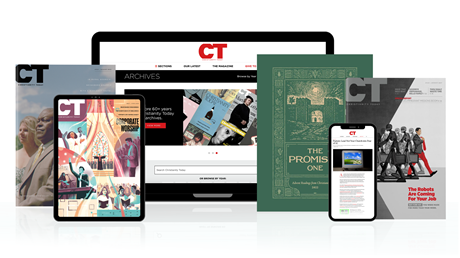 Annual & Monthly subscriptions available.
Print & Digital Issues of CT magazine
Complete access to every article on ChristianityToday.com
Unlimited access to 65+ years of CT's online archives
Member-only special issues
Subscribe
Wiping out HIV
Wiping out HIV