true
"Walk on By," "I Say a Little Prayer," "Alfie," and "Do You Know the Way to San Jose?"—just a small sampling of the classic songs by Burt Bachrach and Hal Davis that people best remember Dionne Warwick by from the '60s, not to mention the 1985 Grammy-winning hit "That's What Friends Are For." Yet amidst all of that, her biggest fans will tell you one of Warwick's best albums was 1968's The Magic of Believing—a gospel album. It's been 40 years since then with many ups and downs, but the acclaimed singer has held fast to her faith throughout, and has finally returned to gospel music with the 2008 release of Why We Sing. Warwick shared with Christian Music Today why this album is so special to her and talks about her long history with gospel music, while also setting the record straight about that Psychic Friends Network gig.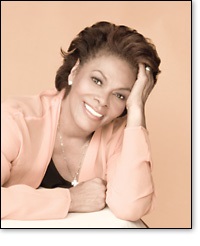 What's your reaction listening to the playback of Why We Sing?
Dionne Warwick I love it. I really truly feel that it's some of my best work. I certainly hope that those who will be picking up the CD will enjoy it as much as I enjoyed doing it.
What do you enjoy the most about it?
Warwick I think the fact that I'm singing something that's truly me and having the opportunity to share it with people that I love—my sons Damon [Elliot, who produced] and David [Elliott, songwriter and duet partner on "Seven"], my sister Dee Dee [Warwick, who duets on "Why We Sing"], and my friend BeBe Winans [duet partner on "I'm Going Up"]. Plus it was time for me to do another [gospel album]!
Indeed, it's been four decades since your last gospel release. Why now?
Warwick It started with a conversation I was having with Edgar Bronfman, Jr., who is the CEO of Time Warner. He had heard me sing gospel almost twenty years ago, and asked me, "Would you do gospel CD for me?" And I said, "I would love to, but let me think about the time I have." I didn't think for very long. I hadn't even gotten home before I called him back and said, "Yes, I certainly will. I think it's time for me do another one." He agreed it was past time, and that was the genesis of it all.
How did you go about the song selection process?
Warwick At first, I wanted to do a completely traditional gospel CD of which everybody was all for. But then my son Damon, who produced the CD, thought it would be wonderful for me to look at doing a few contemporary-type gospel songs written by those who were writing for our youngsters in the gospel field today with a great deal of success. And I said I was open to it as long as it didn't go too far into the contemporary area.
You must have really liked Kirk Franklin's "Why We Sing," especially since you named the CD after that track.
Warwick I love that song. As a matter of fact, I call it my personal testimony whenever I do it in my performances, and I'm sure Kirk views it as his testimony too. There's no other reason that we have [to sing and perform] aside from the big guy in the sky!
When you listen to other gospel artists, do you mostly recall the old stuff, or do you seek out the new school?
Warwick Mostly the old, though also a little of the new school. You can't listen to gospel music without including Donnie McClurkin or BeBe and CeCe Winans. But I still listen to my Ward Family Singers and my Davis Sisters—those are my basic training!
What is it about the old style that keeps you hooked and coming back for more?
Warwick It's what I knew growing up of course. I truly feel this type of music is the Bible in the form of song.
What are your earliest memories of singing spiritual standards like "Rise, Shine and Give God the Glory" or "Jesus Loves Me," songs that you cover on this new CD?
Warwick Those are songs that were performed and recorded by some of greatest gospel signing groups and soloists of our time. And of course I've been involved in our church and we sang these songs basically every Sunday, so it's ingrained in me. It wasn't very difficult for me to find songs to sing!
What are your memories of church as a little girl? Those are your earliest musical roots, right?
Warwick Absolutely! My grandfather was a minister, so a great deal of my time was spent in church and I come from a gospel singing family, so again, a great deal of time was spent in church. Then forming our own gospel group, we spent lot of time in church yet again, so church always was and always will be a part of my life.
Are you still able to attend church with your busy schedule?
Warwick As often as I can.
What's it like to reconnect with your church?
Warwick It's wonderful. It's like going home!
What are the greetings like? Do you find that it's just like family or do they treat you differently after finding so much fame?
Warwick It's absolutely [like family]. The older church mothers are still there and the kids I grew up with in my church choir are there. With them, I'm just Dionne. No special treatment at all! I just thank God they've all been very, very supportive.
Since your roots were in gospel, did you experience any negative feedback from the church community when you started experiencing so much mainstream success back in the day, singing the songs of Burt Bacharach and Hal David?
Warwick You know, this question came up a lot, so I'll tell you what my grandfather used to say—like I said, he was a minister and also my biggest fan. He told me, "First off, you're doing something that uses the talent God gave you, and you're using it to the best of your ability. It's an honest living and you having nothing to be ashamed of."
What have your fans nowadays been saying about your return to sacred songs?
Warwick I've gotten so many emails from my fan base—and even outside of it—with people asking, "What took you so long?"
When our site reviewed the new record, we received a lot of similar feedback from readers. But others also asked about your involvement with the Psychic Friends Network. How did you reconcile that infomercial with your spiritual beliefs?
Warwick I was the hostess of the show and that's the end of it! That hasn't been on for twenty years.
So, you viewed yourself more as the host of the show rather than someone endorsing the content?
Warwick That's exactly what I was doing. Anyone who really watched the show would know that.
We'll move on then. People also remember you for your charity work, particularly being one of the first artists to reach out to the AIDS community by recording "That's What Friends Are For."
Warwick It was kind of given to the problem itself to raise funds and awareness. Those who felt they didn't want to be involved with it—to be seen giving money or being heard talking about the crisis—that song was an avenue to reach out without any stigma.
Outside of the AIDS connection, how has that song endured in other arenas?
Warwick I've gotten into wonderful conversations regarding the song being used for graduations, weddings, births, somebody's birthday, or just friendship in general. You know, in all of those instances, they get it.
Tell me about some of your other outreach activities as of late.
Warwick I was made a Global Ambassador to the United Nations [for the Food and Agriculture Organization], but I feel that all the charitable things I do are a way of saying thanks and giving back. I don't really dwell on what I do, I just do it.
Why do you as an entertainer feel that it's so important to give back?
Warwick Not all entertainers are involved on the same levels, but I think we all feel like what we've been given has been an absolute gift. If our talents can bring some relief, it's a very small thing we can give in return.
In terms of your own touring, are you incorporating spiritual songs into your secular shows?
Warwick I will be doing some gospel songs within the secular show and I am planning a gospel tour.
Will the gospel tour feature your radio hits?
Warwick It will be gospel music. All gospel, yes sir!
What do you enjoy most about live audiences these days?
Warwick It's wonderful in general, but it's always wonderful to look down as far as I can see into the audience and see huge smiles. To be a part of people's smile time and be part of there lives is an awesome feeling.
Does it ever get old, especially as you near five decades in show business?
Warwick Never. I enjoy every second of it!
Looking back over all those years, what are the ultimate highlights for you?
Warwick We don't have enough time. We really don't! There's just been too many.
Do you have a favorite song across the many Dionne eras?
Warwick All of them. I treat my songs like my children.
Is there anything you haven't already accomplished that you'd like to?
Warwick The Oscar, the Emmy and the Tony—not necessarily in that order.
Do you have any visions of ever doing Broadway?
Warwick That's the only way I'm going to get the Tony, so yes!
To your Christian audience, what would you like to tell them as an encouragement in daily walks with the Lord?
Warwick First of all, to simply trust and believe. Faith is a mighty, mighty thing, and as it's said, the size of mustard seed is all you need. It's always been a part of my life, so I'm never without it.
What would you say to fans listening to Why We Sing that might not know about the Lord just yet?
Warwick Try him … you might like him!
You can read our review of Dionne Warwick's Why We Sing by clicking here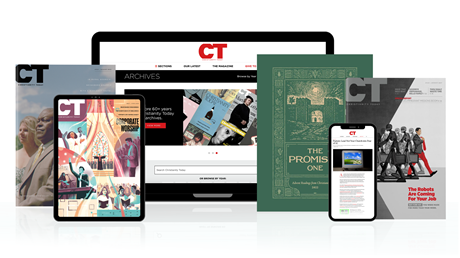 Subscribe to Christianity Today and get access to this article plus 65+ years of archives.
Home delivery of CT magazine
Complete access to articles on ChristianityToday.com
Over 120 years of magazine archives plus full access to all of CT's online archives
Subscribe Now
Why She Sings
Why She Sings