Franklin Graham, president and CEO of Samaritan's Purse and the Billy Graham Evangelistic Association (BGEA), was in China at the invitation of the State Administration for Religious Affairs, the Three-Self Patriotic Movement and China Christian Council, and the China Association of International Friendly Contacts when the May 12 earthquake occurred. Graham, son of international evangelist Billy Graham, told the Associated Press that he opposes illegal missionary work at this summer's Beijing Olympics, saying, "I would not support any illegal activity at all." Groups such as China Aid and Open Doors blasted Graham for his comments.
What is your position regarding evangelism in China?
There are two issues. There's the evangelism that the church in China does. I'm not addressing that. What I'm addressing are outsiders coming into China for the Olympics. And my caution is that if people are coming on tourist visas, let's say, from the United States, and want to get involved in the evangelistic efforts for the Olympics, they need to be aware of Chinese law. For one, they can get in trouble. Two, they could even jeopardize the church. So my caution is, be aware of the law. And an Associated Press reporter asked me if I supported evangelism during the Olympics by outside groups. I would not be supportive of outsiders coming into the country and breaking Chinese law. That's what I'm talking about.
I'm not talking about the Chinese Christians, the Chinese church doing what it does. I would not attempt to tell them what to do or how to do it. The church in China has been growing pretty rapidly without anybody's help. So I don't think a few Christian groups coming into China is going to make a hill of beans worth of difference during the Olympics.
I support evangelism, of course. I'm just saying for any group coming in to check the law, and don't get yourself or the church in trouble. Because when the Olympics are over and everybody's gone, the church is still there. Christians from outside could do or say something that could jeopardize church-state relations for years to come. And there have been some tremendous improvements in the last 20 years.
What were some of your stops during your visit?
I met with pastors from all over Beijing. From there I went to Hangzhou to preach at the Chong Yi Church. The Sunday that I preached there were over 12,000 people in the church. The 6,000-seat sanctuary was filled. Their basement was filled. The lawn was full. And I was able to give an invitation. About 1,250 people responded. The church gave each one a Bible. Every person who stood was given a packet of information. The church follows up by having a new believers' class the following Sunday.
Then I spoke to the Nanjing Union Theological Seminary. In Shanghai I met with the head of the China Christian Council, a young man in his 40s who was a student at Nanjing University when my father was there 20 years ago. Now he's the head of the church. A lot of these pastors today are younger men, very, very passionate, very aggressive, and very evangelical.
Where were you when the earthquake hit?
I was in Nanjing. I had just finished speaking at the seminary, had gone back to the hotel to get my suitcase, and was walking out the door when the earthquake hit. I wasn't sure what it was. It was just a little kind of a rumble where we were, nearly 900 miles away from the epicenter. I remember looking out the window, and there were a lot of people in front of the hotel looking up. I thought maybe somebody was on the roof, getting ready to jump or something. We got in an elevator and came down and got in our car to go to the airport. And as we were going down the road all the office buildings in Nanjing had emptied, and there were thousands of people on the street, and everybody was on a cell phone. We had no idea at the time how bad the earthquake was. It wasn't until that night that we began to get images from Sichuan Province.
What are the BGEA and Samaritan's Purse doing to help?
Samaritan's Purse committed $150,000; the BGEA also committed $150,000 to help with the churches in Sichuan Province. Samaritan's Purse is also sending a 747 with about $600,000 in supplies: plastic sheeting, water purification systems, mosquito nets, and hygiene kits. The Chinese government has asked for these items, and most of it we already had in our inventory.
How would you compare the Chinese government's response with Myanmar's?
We could all learn from China. After Hurricane Katrina it took almost a week for our government to ramp up and respond. Within hours after this earthquake, [China's government] mobilized 50,000 troops. Their civil defense people went into action. The next day, as they began to see how much devastation there was, they mobilized more troops. They just did a tremendous job. The government in Myanmar has absolutely done—I don't want to say nothing, but next to nothing, it seems. And they have hindered the recovery effort and the aid effort. Now I don't know why, but we have had favor with the government of Myanmar. They have given visas to our people. We have had three flights go in, with about 60 tons that we've been able to deliver. They've given us access now to the [Irawaddy] Delta area. There are other relief agencies that are much larger and better equipped than we are, and for some reason a lot of these groups have been denied.
(Note: United Nations officials announced Friday that Myanmar's junta has agreed to allow all aid workers into the Irawaddy Delta delta area.)
How are Chinese Christians able to help in China?
There are churches in Sichuan Province, and our financial gift is for them. Churches will have to be rebuilt. Christians lost their lives, their homes, and the church wanted to respond but didn't have the resources. We wanted to give them a little war chest, so to speak, something they could draw upon. They were also going to raise money from churches in China, but they're not in a position to give a lot. I saw this as a kind of seed gift to help them get started.
The devastation in Sichuan Province is massive. Not only are the buildings collapsed, the infrastructure is collapsed. The roads are gone, the water systems, the electrical systems, everything is disintegrated. It's going to be a lot of work.
How can Christianity Today readers help?
Pray for the Christians in China. Every pastor, every church member that I had a chance to speak with was optimistic about the future.
This was before the earthquake, or after the earthquake?
Before and after. The government of China seems to see the value that the church offers and sees a role that the church can play in society. And each year the church is gaining ground.
Related elsewhere:
"Managing a Crisis," which accompanies this article, discusses the long-term plans for aid in China and Burma.
Our recent coverage of China includes "China's Great Leap Forward," "Hungry for Jesus," "Audio Slideshow: Changing China," and more.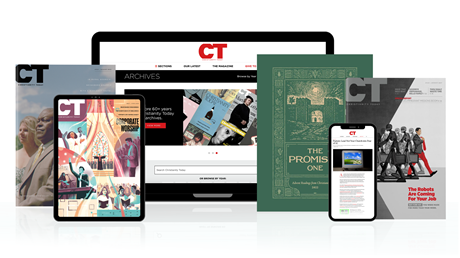 Subscribe to Christianity Today and get access to this article plus 65+ years of archives.
Home delivery of CT magazine
Complete access to articles on ChristianityToday.com
Over 120 years of magazine archives plus full access to all of CT's online archives
Subscribe Now
Aiding China's Shaken Church
Aiding China's Shaken Church