Obsessive-compulsive disorder (OCD) is a puzzling, well-known mental disorder. Most people are familiar with its common outward symptoms, such as hand washing and stove checking. It bewilders and fascinates us because the beliefs and behaviors of its sufferers don't seem to make sense but nonetheless have a powerful grip on them. As its name implies, the condition manifests in repetitive, unpleasant thoughts that one cannot stop, and a compulsive behavior (e.g., washing, cutting, praying) meant to halt or subdue the thoughts. Then the cycle repeats itself.
There are plenty of books on how to treat OCD's symptoms, but few offer a distinctively Christian framework. So Can Christianity Cure Obsessive-Compulsive Disorder?: A Psychiatrist Explores the Role of Faith in Treatment (Brazos) is special. Authored by Ian Osborn, who himself struggled with and overcame OCD, this book is unique for its three "case studies" of notable Christians. By examining the autobiographical accounts of Martin Luther, John Bunyan, and St. Thérèse of Lisieux, a popular 19th-century Carmelite nun, Osborn presents convincing cases that each struggled with OCD and overcame it through a deepening trust in God. This last point makes the book noteworthy, if not notorious, since the author is suggesting that Christian doctrine held the key to their cures.
Of greatest relevance to the author's argument is a newly developed cognitive treatment for OCD called "responsibility transfer therapy" (RTT). In this model, the OCD sufferer is encouraged to hand responsibility for the problematic behavior over to another person. So, for example, a sufferer may allow someone else to monitor whether the oven is turned off, so they don't have to obsess over whether ...
1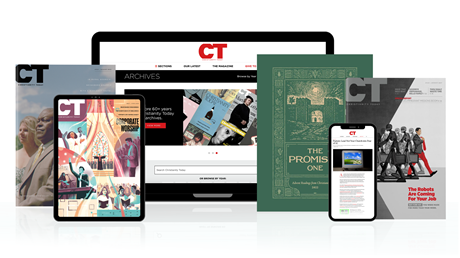 Subscribe to Christianity Today and get access to this article plus 65+ years of archives.
Home delivery of CT magazine
Complete access to articles on ChristianityToday.com
Over 120 years of magazine archives plus full access to all of CT's online archives
Subscribe Now
A Christian Cure for OCD?
A Christian Cure for OCD?