U.S. Catholic bishops debated a statement on the nation's political life on Tuesday (Nov. 11), one week after a majority of Catholics shrugged off church leaders by voting for President-elect Barack Obama, who supports abortion rights.
The bishops, meeting here through Thursday, appeared divided over whether their statement should take a strident, "prophetic," or more conciliatory approach to the incoming administration, which includes Vice President-elect Joe Biden, a lifelong Catholic who also favors abortion rights.
"I know there is considerable opposition to what I want to comment on right now," said Bishop Joseph Martino of Scranton, Pa, Biden's hometown.
But, he said, "I can't have a vice president-elect come to Scranton saying that he learned his values there when those values are utterly against Catholic teaching."
Following a presidential campaign in which prominent lay Catholics pushed back against the church's approach to abortion, the bishops should "reclaim the prophetic voice of the church on this issue," said Bishop Thomas J. Tobin of Providence, R.I.
According to exit polls, 54 percent of Catholics backed the Democratic ticket. Although many bishops said the election was not a referendum on Catholic teaching, many were eager to reassert their authority in the face of widespread dissent.
"I believe we have one important thing to say," said Cardinal Edward Egan of New York. "And I think we should say it clearly, with a punch."
Bishop Robert Hermann, diocesan administrator of St. Louis, said, "We have lost perhaps 50 times as many children in the last 35 years as we have lost soldiers in all the wars since the (American) Revolution."
"We should consider it a privilege to die tomorrow to bring about the end of abortion," he continued, speaking to his fellow bishops during a floor debate.
But Bishop Blase Cupich of Rapid City, S.D., urged the bishops not to "hurt personal contacts with this new administration."
"The prophecy of denunciation quickly wears thin," he said. "It seems to me what we need is prophecy of solidarity. … When we act we must be perceived as caring pastors as well as faithful teachers."
The bishops also sought to act as teachers last November, when they overwhelmingly approved a 36-page set of moral guidelines, called Faithful Citizenship, for Catholics to consider before they went to the polls.
But as the presidential campaign dragged on, a vocal minority of bishops assailed the document and accused liberals of twisting it to suggest that Catholics may in good conscience back a candidate who supports abortion rights.
The document says that Catholics may back candidates who favor abortion rights only if they cast their vote for other "morally grave reasons."
Several bishops said that Faithful Citizenship should be scrapped, or at least overhauled. Archbishop Charles Chaput of Denver, who argued last week that the document "didn't work," said Tuesday that his complaints about Faithful Citizenship had been heard at an earlier closed-door session.
But, he said, "it hasn't been a primary focus of our discussions."
Cardinal Francis George of Chicago, president of the U.S. Conference of Catholic Bishops, took a swipe at Catholic activist groups on both sides of the political divide in his presidential address Monday.
"As bishops," he said, "we can only insist that those who would impose their own agenda on the Church, those who believe and act self-righteously, answerable only to themselves, whether ideologically on the left or the right, betray the Lord Jesus."
George also said that while Catholics should "rejoice" in Obama's election as a sign of racial reconciliation in the U.S., any society that allows legalized abortion cannot claim to value the "common good."
Also on Monday, George and other prelates said Catholics voted for Obama because of the current economic turmoil, not because they support his abortion policies.
"The irony is that Democrats listened closely to the bishops on [Faithful Citizenship]," said Patrick Whelan, president of the Boston-based group Catholic Democrats, "and they addressed the issue of abortion in a constructive way, and conservatives don't seem to like that very much."
Earlier Tuesday, the bishops approved a blessing of a child in the womb, which will be added to the church's Book of Blessings, and includes a prayer that "our civic rulers … may perform their duties with justice and compassion while respecting the gift of human life."
Archbishop Joseph Kurtz of Louisville, Ky., said that the blessing "is obviously a very tangible way for us to witness pastorally and sacramentally to the life of the unborn child."
"It's very consistent with the priorities we've raised," he said.
Related Elsewhere:
The U.S. Conference of Catholic Bishops site has more on the meeting. EWTN is streaming the meeting online.
John Allen Jr. of National Catholic Reporter has also been following the bishops' meeting and abortion debate, as are reporters from Our Sunday Visitor, Catholic News Service, The Boston Globe, Chicago Tribune, The Washington Times, and other news outlets.
Our Sunday Visitor says Catholic voters did not "shrug off church leaders" who actually spoke out.
Amy Welborn's blog is always busy during these meetings.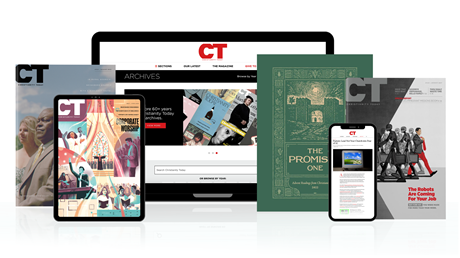 Subscribe to Christianity Today and get access to this article plus 65+ years of archives.
Home delivery of CT magazine
Complete access to articles on ChristianityToday.com
Over 120 years of magazine archives plus full access to all of CT's online archives
Subscribe Now
Catholic Bishops Debate Pro-Life Statement 'With a Punch'
Catholic Bishops Debate Pro-Life Statement 'With a Punch'