As a pastor who proudly participated in the Alliance Defense Fund's Pulpit Freedom Sunday on September 28, I am not amazed when members of the mainstream media and groups that routinely oppose Christians in various circles fail to understand what the day was about. Really, that's not surprising. But as a pastor, I am certainly troubled when Christians and the pastors who lead them misunderstand or believe the misnomers and mischaracterizations that abound on this issue. So my hope is to say something that will lead to greater thoughtfulness with regard to free speech from the pulpit.
I wish to be clear from the outset: I have no desire to turn my pulpit into a Christian version of the Chicago political machine. My church will not be writing large checks to candidates, or to anyone else for that matter. We have plenty to do educating Christians about tithing to support the church, let alone political campaigns.
I have no intention of selecting my sermon topics by watching CNN or Fox News. I have no secret dream of becoming President or even running for dog catcher. To suggest, as some have, that somehow we are being seduced by political power or that we are looking to government to be America's "savior" is silliness. And no, the Pulpit Initiative, of which Pulpit Freedom Sunday was a part, is not about encouraging pastors to endorse candidates from the pulpit.
The purpose of the Pulpit Initiative is to restore the right of pastors to speak freely from the pulpit without fear of punishment by the government for doing what pastors do: speak on any number of cultural and societal issues from a biblical perspective. Christians believe that civil government owes its existence to God and is therefore accountable to him to behave righteously ...
1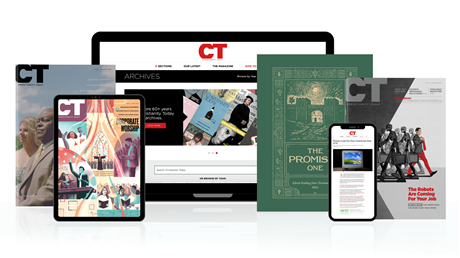 Subscribe to Christianity Today and get access to this article plus 60+ years of archives.
Home delivery of CT magazine
Complete access to articles on ChristianityToday.com
Over 120 years of magazine archives plus full access to all of CT's online archives
Subscribe Now
Who Is in Charge of Our Pulpits?
Who Is in Charge of Our Pulpits?