"It's all right," says my guide. "A priest says you may touch it."
I'm standing in a 12th-century church located in a cave just outside the town of Lalibela, in Ethiopia's northern highlands, staring at an Ethiopian Orthodox holy book. With equal parts trepidation and reverence, I step forward. Brightly painted images of the Christ child, the Virgin Mary, and assorted saints adorn the left-hand pages; small, hand-scrawled script in Ge'ez, an ancient language still spoken by holy men, fills the right.
Cut from goatskin parchment, the pages are slightly uneven, emitting a faint aroma of incense mixed with the musty odor of sweat and dust. The edges are worn and blackened from daily use by the current priest and his countless predecessors.
In an adjacent room, basin-shaped rocks collect "holy water" dripping from the ceiling, as it has every few minutes of each hour of each day for centuries. Crowns of solid gold and silver rest on handmade rugs. Ornate crosses abound—wooden, silver, brass, and gold—as do "prayer sticks," crutch-like devices that parishioners lean on, since there are no pews.
"Please tell him thank you," I reply, "and may God bless him."
The priest listens to the translation, then turns to me with a polite but serious look, bowing his head slightly. He covers the sacred book with a white cloth and escorts us to the church's doorway.
This unforgettable spiritual experience happened while traveling on business.
Many people whose jobs require travel often journey halfway across the United States or the world, yet rarely venture beyond their hotels. At most, they may take an hour or two to visit a local market to souvenir-hunt for family members. After a few days, the meetings and PowerPoint presentations seem to run together. Then it's time to rush to the airport, fly home, and get back to the office because so much "real work" is pending.
Instead, think about taking a vacation day or two, or comp time, before or after the meetings. Before leaving home, research the city that's beckoning, whether Vegas or Venice. Travel books such as the Lonely Planet series, as well as the Internet, make this fairly easy. For example, while writing this article, I Googled three words—Paris, churches, tours—and stopped skimming after the first 25 of more than 400,000 matches.
Have an upcoming conference in Washington, D.C.? Be sure to take at least one of the several tours offered at the National Cathedral. A business meeting in Atlanta? Stay over the weekend and attend the Sunday service at Ebenezer Baptist Church, where the Rev. Martin Luther King Jr. preached.
In addition, most tour companies, even in the developing world, have websites, and many are willing to bargain on rates for services, especially if your spiritual experience doesn't require five-star hotels and seven-course meals. Too busy with that sales report before leaving for home? As a last but often productive resort, inquire with your hotel's front desk or concierge about interesting churches, festivals, or other religious events.
Also, ask about local guides. Will they meet you at the hotel or rendezvous with you at an airport or train station? How well do they speak English? My best ventures have been alongside older guides who often are more knowledgeable and proud of their communities, and less worried about tips they may or may not be earning.
My encounter with the Ethiopian Orthodox priest and an earlier church service nearly five years ago stay etched in my mind. They also enhanced my appreciation for the Orthodox practice of Christianity.
Lalibela's 13 rock-hewn churches are a far cry from suburban nondenominational churches in the U.S.—no five-piece worship band blaring selections from WOW Hits 2009, followed by a pastor's alliterative five-point sermon. An Ethiopian Orthodox service lasts more than two hours and follows a strict set of procedures and rituals. But rather than seeming ritualistic, the service was an intriguing compilation of music, bells, singing, incense, chanting, and recitation—a profound form of multisensory worship.
Despite my limited knowledge of Amharic, standing among other believers, I found a universal language of faith in the way Jesus Christ was revered.
Dean R. Owen serves as director of executive communications for World Vision and has published travel articles in the Los Angeles Times and The Seattle Times.
Related Elsewhere:
This story is part of our cover package on the surprising rewards of Christian travel. Other stories in the package include "He Talked to Us on the Road," "Pilgrim's Regress" and "Pilgrimage Today."
Christianity Today has a special section on pilgrimage and travel.
Have something to add about this? See something we missed? Share your feedback here.
Our digital archives are a work in progress. Let us know if corrections need to be made.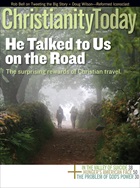 This article is from the April 2009 issue.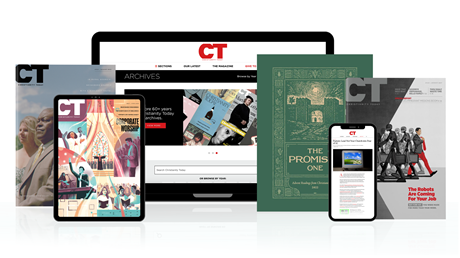 Subscribe to Christianity Today and get access to this article plus 65+ years of archives.
Home delivery of CT magazine
Complete access to articles on ChristianityToday.com
Over 120 years of magazine archives plus full access to all of CT's online archives
Subscribe Now
While You're There
While You're There