Does true love wait, and wait, and wait some more? Christine Colón and Bonnie Field, friends at Biola University in the '80s, did not begin to think seriously about singleness until their 30s, when they realized this marriage thing wasn't happening. Frustrated by several churches where marriage and family life were framed as spiritually optimal, both women turned to each other and to other singles for constructive ways to interpret their singleness beyond, "Just hold on, he [or she] will come along soon."
Thankfully, the book borne of Colón and Field's experience does more than vent. Singled Out: Why Celibacy Must Be Reinvented in Today's Church (Brazos) looks at common assumptions about marriage in popular culture and the church, critiquing the latter from taking too many cues from the former. Drawing on biblical motifs and the church fathers, Colón and Field envision singleness as a witness to radical dependence on God — and to his expansive love for those outside the church. Assistant editor Katelyn Beaty spoke with Colón, who is associate professor of English at Wheaton College.
What prompted you and Bonnie to write Singled Out?
The two of us have been friends since college. As we went on with our lives and earned degrees, we had long conversations about our frustrations of being single in the evangelical church. So we started to look for good advice for older singles, because much discussion about abstinence [is for] high schoolers and college age people. But once you're out of college, once you are working, there really wasn't much of a discussion.
Much of the discussion around singleness is, "Just have enough faith, and God will provide a spouse." And we started to worry about what that says ...
1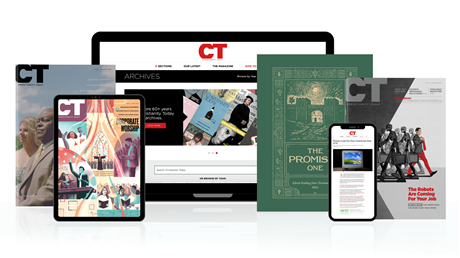 Find hope and historical insight. For a limited time, explore 60+ years of CT archives for free!
Daily devotions from Timothy Dalrymple during this pandemic.
Hundreds of theology and spiritual formation classics from Philip Yancey, Elisabeth Elliot, John Stott, and more.
Home delivery of new issues in print with access to all past issues online.
Join now and get print issues access to archive PDFs.
Every Older Singles' Battle
Every Older Singles' Battle