Editor's Note: Ted Kluck's letter to Tim Tebow fans was written when Tebow was the quarterback for the Florida Gators. The now-NFL quarterback recently began starting for the Denver Broncos, leading the team to an 18-15 win last Sunday. The outspoken Christian is also the focus of a new Internet site that created the name "Tebowing," spotlighting his on-the-field prayer kneel. "#Tebowing - to get down on a knee and start praying, even if everyone else around you is doing something completely different. Love it!" Tebow posted on Twitter. "'Tebowing' becomes most predictable Internet meme in history," the NFL wrote. The athlete is also the focus of many articles on sports and faith. Christianity Today interviewed Tebow earlier this year about faith, fame and football. Here's what Ted Kluck had to say during Tebow's college fame.
Dear Tim Tebow Fans,
Congratulations on choosing your sports hero wisely. Tebow—the stellar quarterback for the top-ranked Florida Gators, who open their season this Saturday against Charleston Southern—is a devout Christ-follower who has done nothing less than win the Heisman trophy and two national titles, as well as frequently contributing to the soul-saving of prison inmates and the circumcision of children on the mission field. He has also never, to my knowledge, publicly said anything stupid, been arrested, failed a class, driven while intoxicated, been in a bar fight, or embarrassed his university.
There are already tributes to Tebow being erected around the UF campus (a plaque, containing the words of a speech he gave, hangs outside the Gator football building), and a street named in his honor is just a matter of time. The Tim Tebow Fans website refers to his "God-like" status in the Sunshine State, and there's even a "Legend of Tim Tebow" song at iTunes, with this fawning chorus:
He can do no wrong
He's even got his own theme song
He's a Superman and a real nice guy
The boy next door with a bullet-proof smile
Double threat, he can run or throw
Whooaaa Whooooaaaa Tim Tebow
He's also a joy to watch. It has been written that Tebow plays quarterback like a linebacker, which is a compliment, but he also plays it like the best of quarterbacks—leading his team to victory with his arm, his feet, and the loyalty of his teammates. And he hasn't shown anything that would lead me to believe he won't do it in the pros. 
That said, I think we need to give him a break. 
In the time-honored tradition of evangelicals going berserk over the latest God-mentioning teenager in cleats, anxious to be led, inspired, entertained, and instructed by him, we are in danger of burning this kid out, or, perhaps more realistically, burning ourselves out on Tim Tebow. And while all signs point to (hopefully) Tebow continuing to have a successful career and a vibrant ministry, we need to give him the grace and the space to be a young man in his early twenties, which is to say occasionally imperfect. A sanctification work-in-progress, like the rest of us. 
And we need to be there for him when the world tires of the novelty of a devout, successful Christian athlete. At some point the media will decide it's finished with stories of mission trips and prison visits and begin to find fault. And if Tebow is anything like the rest of us (maybe?) there is probably some fault to be found. My favorite Tebow moment, for which he took a little bit of grief, was the Gator chomp in the face of an opponent during last year's national title game, in the heat of the moment. It was a moment that showed passion and, perhaps more importantly, humanity. 
We need to realize that Tebow won't always be there to inspire Thom Brennaman, deliver our babies, share the gospel with our co-workers, win every game, or walk across large bodies of water. He'll need our prayers and support then. He'll need them in the middle of an NFL rookie year in which he may be buried on the depth chart and the world may have stopped being his oyster. He'll need them if he ends up playing for the Detroit Lions. 
So keep enjoying him, like I will. Cheer for him if you like the Gators, and cheer against him if you don't, even though he's a Christian. This is okay. And pray for him, his sanctification and his ministry, if you think about it. Pray that as Christians we would be always boasting in the cross of Christ. Pray that we would worship our Creator, and not the creation—even if that creation (college football, the spread offense, Tim Tebow) occasionally allows us a glimpse of greatness. 
Hopefully,
Ted Kluck
"An Open Letter To … " is a sports commentary at CT online. Ted Kluck's work has appeared in ESPN the Magazine, and he's a winner of a 2009 CT Book Award for Why We're Not Emergent (By Two Guys Who Should Be). Ted lives in Grand Ledge, Michigan, with his wife Kristin and son Tristan.
Related Elsewhere:
Previous sports columns by Ted Kluck include:
An Open Letter to Josh Hamilton | Your recent indiscretions are certainly a concern, but you've handled the fallout with grace, humility, and repentance. ( August 17, 2009)
Article continues below
An Open Letter to Terrell Owens | Your VH1 reality show is intriguing, but dude, your ego is outta control. (August 11, 2009)
An Open Letter to ESPN the Magazine | Regarding your plans to one-up Sports Illustrated with a "no-clothes" issue … (July 28, 2009)
An Open Letter to Donte Stallworth | Concerning the overall public indignation about Michael Vick's possible NFL reinstatement. (July 2, 2000)
An Open Letter to Brett Favre | There's a season for everything, and for the great QB, now's the time to stay retired. (July 14, 2009)
Christianity Today also has archives of "Play Ball," an occasional department covering sports.
Play Ball
From 2005 to 2007, "Play Ball" examined the relationship of sports and faith: sports is important precisely because it is a form of play, that is, a manifestation of the Sabbath. Contributors included Mark Galli, Collin Hansen, Mark Moring, and others.
Previous Play Ball Columns: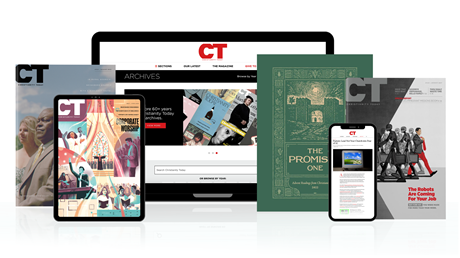 Annual & Monthly subscriptions available.
Print & Digital Issues of CT magazine
Complete access to every article on ChristianityToday.com
Unlimited access to 65+ years of CT's online archives
Member-only special issues
Subscribe
An Open Letter to Tim Tebow's Fans
An Open Letter to Tim Tebow's Fans